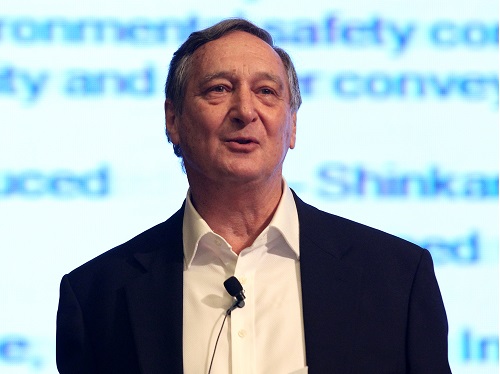 KUALA LUMPUR (Aug 27):The planned high speed rail link between Kuala Lumpur and Singapore (HSR) is a long-term project that would not create a property boom, but property values will increase gradually, said Savills Malaysia executive chairman Chris Boyd.
Looking at high speed rails in China, France, German and Japan, the HSR is expected to bring six potential benefits, which include increased demand for travel, increased job mobility and opportunities, enhanced accessibility and economic cooperation between areas, and the optimisation of businesses — these factors will then support economic growth and push up property values within certain parameters, Boyd said at TheEdgeProperty.com's "Symposium on Kuala Lumpur-Singapore High Speed Rail 2016" today.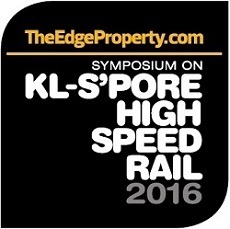 Boyd was one of the speakers at the symposium and his talk was entitled "Greater KL: Malaysia's next property frontier?"
With the theme of "Where to invest — Don't miss the boat", the symposium, which was held at Sunway Putra Hotel, Kuala Lumpur, is organised by TheEdgeProperty.com and supported by The Edge Malaysia. The presenting sponsor is Bukit Bintang City Centre.
"Among the HSRs, the Japanese system is considered the most successful, but each country will face its own set of challenges when implementing the HSR systems," Boyd explained.
Looking at the Kuala Lumpur-Singapore HSR, he expected the 10-year project to aid Malaysia's development growth in the long term.
He said Bandar Malaysia, which houses one of the terminals, will enjoy immediate positive impact from the HSR.
He noted that major rail projects usually have an impact on surrounding property values, but the impact is typically limited to those properties in the immediate areas around the station.
In view of this, investors should keep an eye on the areas surrounding the HSR stations for investment. However, Boyd warned that investors have to be aware that property values will not increase overnight.
Furthermore, property values are expected to increase gradually as the HSR project will take some time, he added. "You won't see massive overnight increases in property value, it is going to be long term and gradual."
Boyd said a good case study is the Hong Kong-Guangzhou line, which is one of the closest comparisons with the Kuala Lumpur-Singapore HSR. "Hong Kong and Guangzhou appear to have benefitted economically from the line, but there has not been a massive impact on property values or supply in Guangzhou."
Nevertheless, property values in Malaysia are still at a low level compared with to those in Singapore, he pointed out.
For more reports on the symposium, read the Sept 2, 2016, issue of TheEdgeProperty pullout. You can download the pullout for free at www.TheEdgeProperty.com.
Try out one of our super tools, the rental yield calculator, here.
HSR270816