Zenith picks up BUCG's stake in consortium
Zenith picks up BUCG's stake in consortium
Zenith picks up BUCG's stake in consortium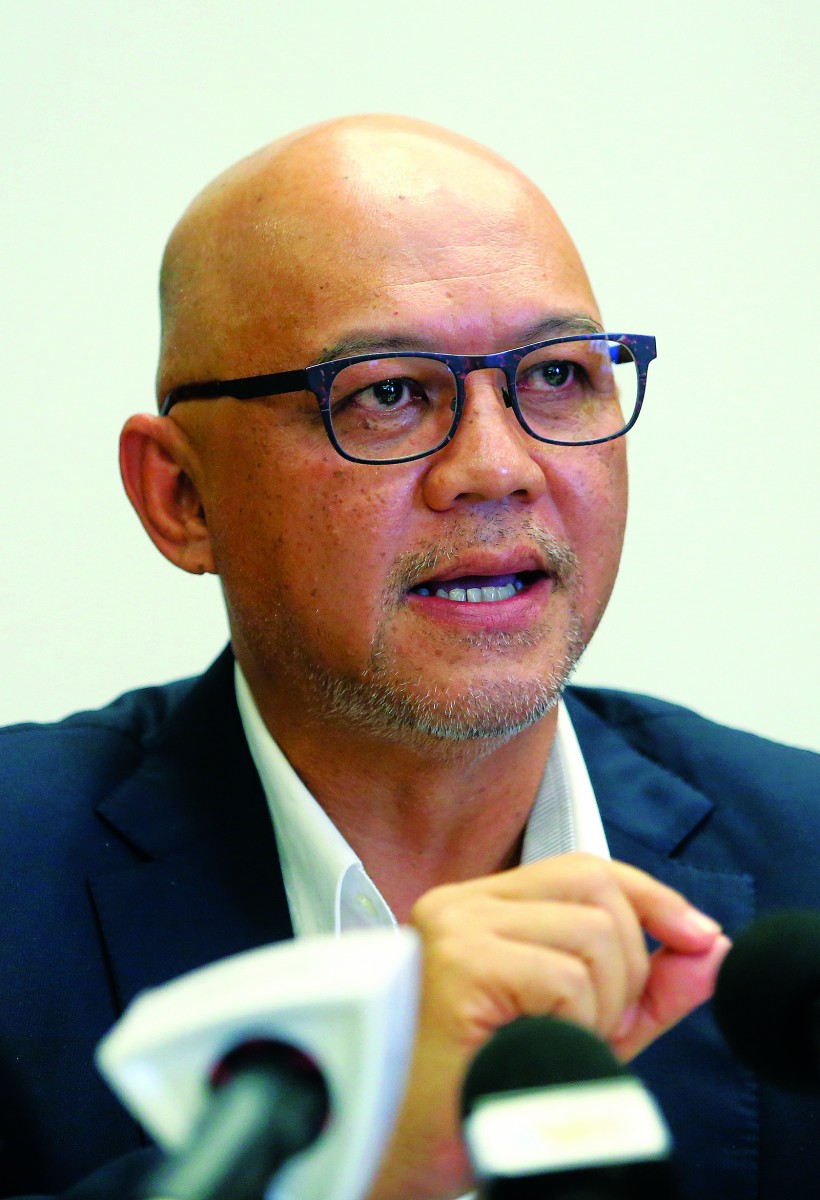 GEORGE TOWN (Sept 8): Consortium Zenith BUCG Sdn Bhd (CZBUCG) has decided not to look for a new shareholder to replace Beijing Urban Construction Group Co Ltd (BUCG) in the RM6.3 billion Penang undersea tunnel and road project as Zenith Construction Sdn Bhd — the largest shareholder of CZBUCG, with a 95% equity interest — will pick up the 1% stake BUCG will drop.
"We are still working out the details [to see how much the 1% stake is worth]. Zenith Construction will be meeting with Chinese officials in Beijing ... it will take awhile to sort this matter out, but the stake should not cost much because BUCG did not put much [investment] into the project," CZBUCG chairman Datuk Zarul Ahmad Mohd Zulkifli (pictured) told The Edge Financial Daily.
With this deal, Zenith Construction will increase its shareholding in CZBUCG to 96% from 95%. Juteras Sdn Bhd owns the remaining 4% of the consortium.
On Tuesday, Penang Chief Minister Lim Guan Eng announced that the Chinese state-run firm had been removed as partner in the consortium after it was found responsible for the recent fatal accident in Jalan Raja Chulan, Kuala Lumpur. In the Aug 25 incident, a woman was killed when a crane hook at a construction site fell on her car.
Contrary to earlier reports, Zarul, who is also the chairman of Zenith Construction, said there was no urgent need to look for a new shareholder to replace BUCG as the consortium had already engaged China Railway Construction Corp Ltd (CRCC) as its engineering, procurement and construction (EPC) contractor for the project.
"We need to move on. To get another shareholder is not necessary for now as we have CRCC who is our EPC contractor, and it has given its guarantee to complete the project," he said in an earlier interview yesterday.
"At this stage, we don't want to disrupt the progress of the work. Therefore, we (Zenith Construction) will absorb BUCG's stake," Zarul added.
However, he did not discount the possibility of a new shareholder in the future, saying CZBUCG would consider any offer if there are interested parties.
CZBUCG was selected as the contractor to undertake the mega project covering a 6.5km undersea tunnel linking Penang to Butterworth and three expressways after a request for proposal made by the state in 2013. The consortium comprised companies having a combined paid-up capital of RM4.5 billion when it came together that year.
Guan Eng on Tuesday also revealed a letter signed by Zarul dated Sept 1, seeking the Penang State Economic Planning Unit's permission for BUCG's withdrawal as a shareholder and a change in name of the consortium in a bid to safeguard both the consortium and state's credibility.
The state government has consented to the removal of BUCG's local unit BUCG (M) Sdn Bhd from CZBUCG following a state executive council meeting.
Zarul said CZBUCG had submitted a total of 12 names to the Companies Commission of Malaysia to check the availability to replace the consortium's current name.
He added that CZBUCG would brief the state executive council on the highway construction, starting with its 4.6km bypass between Lebuhraya Tun Dr Lim Chong Eu and Bandar Baru Air Itam, that has to be aligned with the roads in the Penang Transport Master Plan, in two weeks.
According to a statement by CZBUCG in March 2013, Zenith Construction's role in CZBUCG is as a project management consultant for the project and to undertake the project's financing.
"Since the Penang state government will not issue sovereign guarantee for the project, BUCG and CRCC were unable to provide financing for the project.
"The project financial arrangement by Zenith Construction will be through equity financing partly from the consortium members and international infrastructure funds, and debt financing via loans or issuance of long-term debt securities either in the local market or other markets such as Singapore," CZBUCG said.
CRCC was mentioned as an unincorporated joint-venture partner with Zenith Construction for which the latter would market and secure projects in Malaysia.
Thus, CRCC did not hold any share in the consortium. Both CRCC and BUCG acted as the technical provider and contractor for the project.
Not sure how much you will have to pay a month for your home? Check out our mortgage calculator here.
This article first appeared in The Edge Financial Daily, on Sept 8, 2016. Subscribe to The Edge Financial Daily here.
Get More From EdgeProp.my