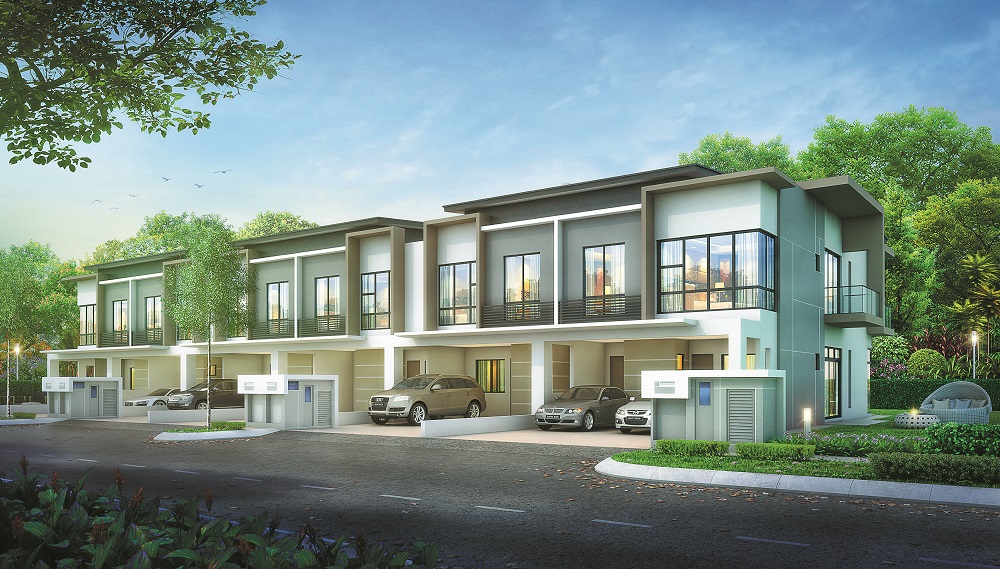 UNPERTURBED by the soft property market, Gadang Land Sdn Bhd is forging ahead with the launch of the second phase of its 121-acre mixed-use development, Laman View, in Cyberjaya by the end of this month.
A joint venture between Gadang Land, the property division of Gadang Holdings Bhd, and Cyberview Sdn Bhd, the landowner and master developer of Cyberjaya, Laman View has an estimated gross development value (GDV) of RM1.5 billion.
The second part of the freehold township will feature the first phase of the gated Maple Residence, which comprises 194 two-storey terraced houses and 469 affordable apartments in PR1MA Two — the township's second parcel under the 1Malaysia Housing Programme.
The 32.29-acre Maple Residence has a GDV of RM345 million and will be developed in two stages with the remaining 146 units to be launched at a later date. Measuring 22ft by 70ft and 22ft by 85ft, the terraced houses have built-ups of 2,133 to 2,823 sq ft and are going for RM897,000 to RM1.4 million. The indicative monthly maintenance fee is RM350 to RM400.
The RM157.5 million PR1MA Two occupies 6.75 acres and its target balloting is likely to be held in the last quarter of the year. Two typical units — 850 sq ft and 1,000 sq ft — are being offered, priced from RM298,000 to RM382,000.
Gadang Land managing director Ling Hock Hing says the construction of Phase 1 of Laman View, which was launched in the middle of last year, is ongoing and that the units are expected to be handed over early next year.
This phase comprises 142 two-storey terraced houses — called Laurel at Laman View — with a GDV of RM90 million as well as 325 PR1MA units with a GDV of RM89 million. The take-up of the terraced houses and affordable apartments is 94% and 73% respectively.
Conceptualised as an eco-friendly, self-contained township, Laman View offers landscaped parks and gardens, including a six-acre central park, 3.3-acre linear park, a jogging path, cycling track, football field, community hall, playground, surau, a lake and a cascading stream.
Assistant general manager Kok Pei Shing explains: "The concept is based on the natural environment. There are many common green areas for the residents to enjoy and being a low-density development, it is very liveable and attractive."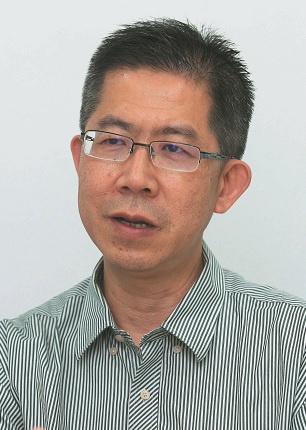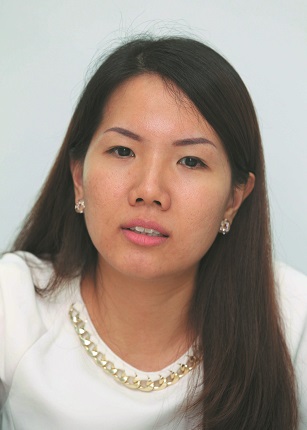 In addition to the common areas and shared facilities, Maple Residence boasts eight acres of green landscaping and a four-acre central park. It also comes with a residents' clubhouse that features a swimming and wading pool, gymnasium, reading room, multipurpose hall, basketball court, barbecue pit, childcare centre, children's playground, outdoor fitness area and yoga deck.
Ling says the various projects in the township come with good quality finishing. "For instance, we have made sure that the (PR1MA housing) façade blends in with the rest of the township. We are building good quality affordable homes, which we feel are worthwhile purchases for homebuyers."
The terraced houses in Maple Residence have a contemporary and modern design with high ceilings in the living areas. Also, most of them overlook the central park.
The later phases of Laman View will include three high-rises — a UKAS (Public Private Partnership Unit) residential building and two condominium blocks of about 500 units each. There is also a commercial plot, the plans for which have not been finalised. But tentative proposals include 50 shopoffices or a mall.
Ling and Kok are optimistic about Laman View's upcoming launches.
"Apart from the attractive overall concept of the township, I think landed homes are still in demand, especially 2-storey linked houses. Also, landed property is scarce in Cyberjaya and this could be one of the last parcels planned for the area. The rest is enterprise land," says Ling.
"Moreover, Cyberjaya is a well-planned 7,000-acre cyber hub, which will soon see the upcoming Cyberjaya City Centre that is integrated with the MRT Line 2."
Kok says more than half the township's purchasers are owner-occupiers who are mostly young professionals, families and upgraders working in Cyberjaya or nearby areas such as Putrajaya, Seri Kembangan and Puchong.
"There are also some who work in Kuala Lumpur, which is only 20 to 30 minutes away using the Maju Expressway," she adds.
Metrohomes director See Kok Loong says the outlook for landed property in Cyberjaya is good as the township is advanced in terms of infrastructure. It is also located near the airport and the administrative centre of Putrajaya. "When Cyberjaya reaches critical mass in the next few years, it will be a self-contained township like Subang."
Nearby amenities include educational institutions such as the Multimedia University, Lim Kok Wing University of Medical Sciences and Kirby International College; medical facilities like Putrajaya Hospital and the National Cancer Institute; and malls such as D'Pulze, IOI City Mall and Alamanda Putrajaya.
The development is accessible via the Damansara-Puchong Expressway, Elite Highway, MEX, North-South Expressway, South Klang Valley Expressway, Putrajaya-Cyberjaya Expressway, Putrajaya Link and Express Rail Line through the KLIA Transit.
Focusing on quality affordable homes
Gadang Land has built low and medium-cost apartments and houses since the holding company diversified from construction to property development in 1996.
Currently on its drawing board is Phase 3 of The Vyne in Sungai Besi, which comprises 152 condo units; 553 two-storey terraced houses and 1½-storey townhouses in Semenyih (including 553 units of Rumah SelangorKu); as well as a 10-acre condominium project in Melawati, Kuala Lumpur.
The company also has an ongoing project — Bandar Puncak Sena — in Pokok Sena, Kedah, which comprises 77 one-storey linked and low-cost houses. Launched in 2015, it has achieved a take-up of 97%.
Ling says the company is looking at the first half of next year to launch the project in Semenyih and 2018 for the one in Melawati.
"We are a niche developer and we don't accumulate land bank. We choose to do a development based on the location and product. Hence, we don't foresee any issue in selling the products we are planning to launch in the next three years," he remarks.
"Basically, we don't go for super high-end developments. We go for something affordable yet of good quality as we believe the market for these products is always there. That is the segment we are concentrating on."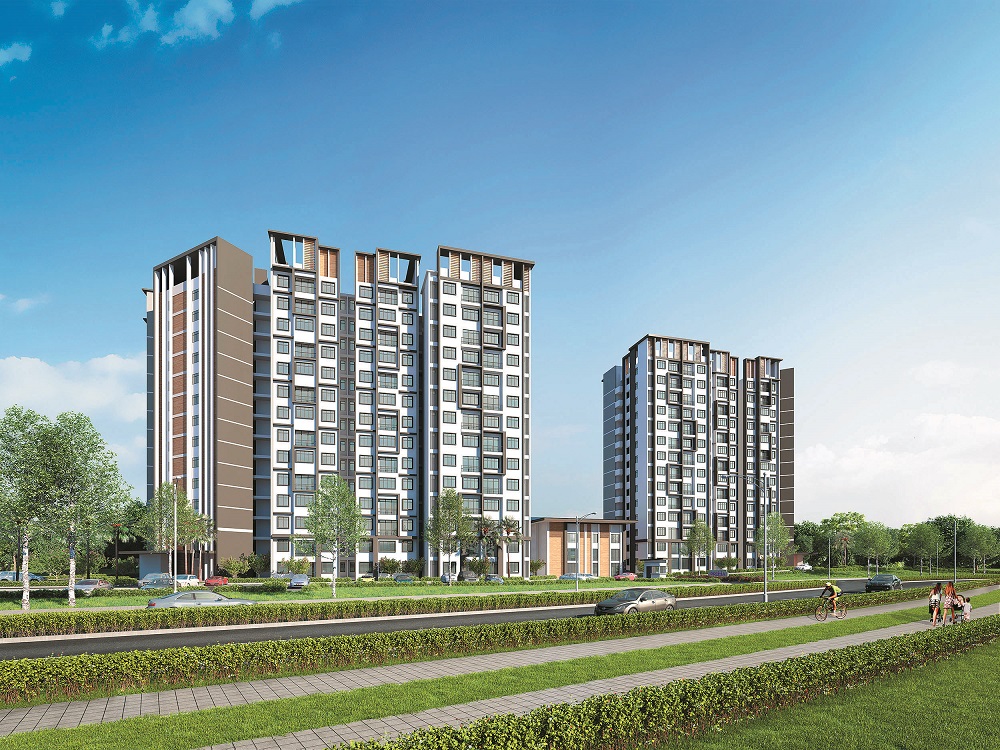 This article first appeared in City & Country, a pullout of The Edge Malaysia Weekly, on Sept 12, 2016. Subscribe here for your personal copy.