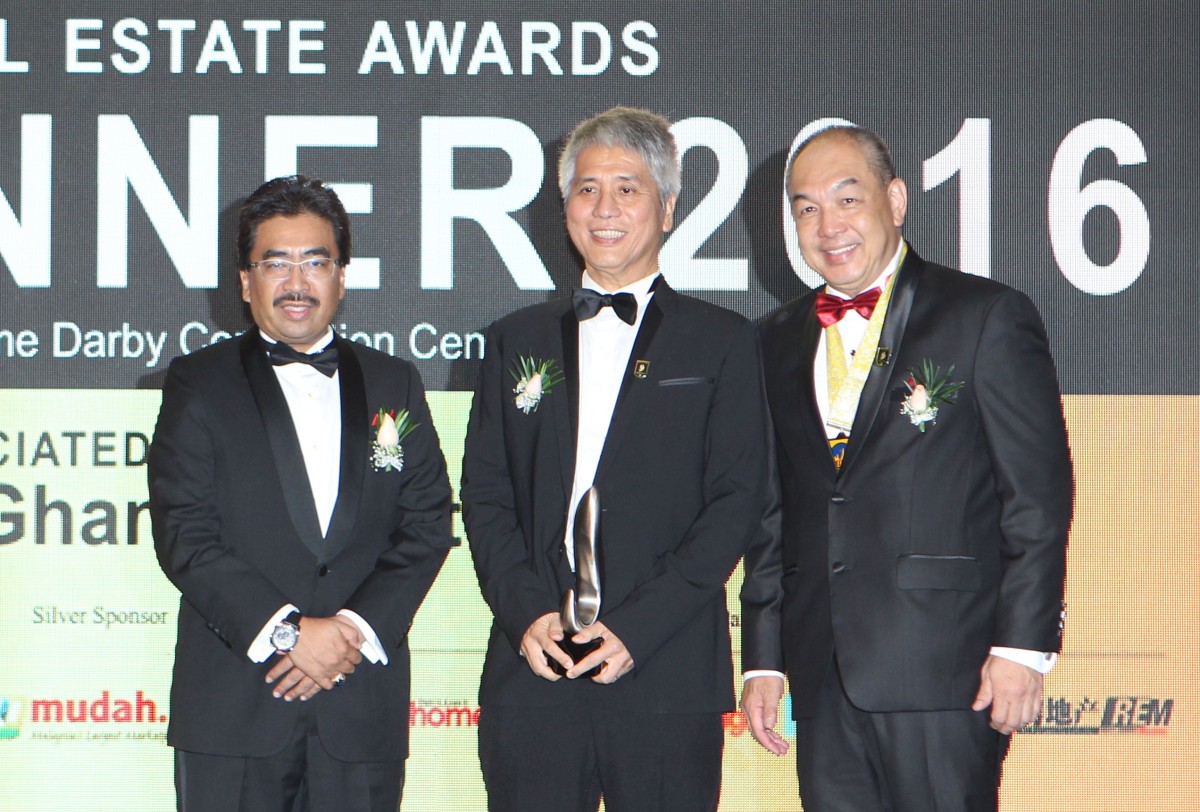 KUALA LUMPUR (Oct 1): The annual Malaysian Institute of Estate Agents (MIEA) National Real Estate Awards (NREA) saw more than 20 top real estate agents and negotiators in the country receive awards at the awards gala dinner held at Sime Darby Convention Centre in Kuala Lumpur tonight.
Minister of Finance II Datuk Johari Abdul Ghani officiated the awards gala dinner. Also present was Board of Valuers, Appraisers and Estate Agents (BOVAEA) president Datuk Faizan Abdul Rahman who was accorded the MIEA Honorary Member Award, which has only been given to 10 recipients to date in MIEA's 40-year history, said MIEA president Erick Kho.
Among the notable award winners this year were Elvin Fernandez from Khong & Jaafar Sdn Bhd, Munirah Mohammad from Homefield Real Estate Sdn Bhd and Juliana Teh Beng Choo from Mapleland Properties who each won the Million Dollar Roof Top Award, which is presented to estate agents who have collected RM1 million in professional fees in 2015.
The Top Real Estate Firm Award was won by Hartamas Real Estate Sdn Bhd while the Top Real Estate Negotiator Award went to Carol Yong Ching Mei from Cornerstone Realty.
The Lifetime Achievement Award was presented to Lim Eng Chong, the founding director of Henry Butcher Malaysia Sdn Bhd, for his contribution to the growth and development of the real estate agency industry over the years.
"This is an award that is awarded by my peers. One cannot ask for a higher honour than this. I hope everyone in the real estate industry can keep their passion," said Lim in his acceptance speech.
The winner of the MIEA-TheEdgeProperty.com Top Online Real Estate Negotiator Award was Joseph Ding of Tech Realtors Properties Sdn Bhd.
"I appreciate the award. I also appreciate the convenience of using TheEdgeProperty.com as it is extremely user-friendly. I can safely vouch that its simple and clear functions could cater to anyone who does not possess comprehensive technological knowledge," he told TheEdgeProperty.com.
TheEdgeProperty.com also sponsored The Most Innovative Firm Award which went to Cornerstone Realty.
Earlier before the presentation of the awards, Johari said real estate agencies have a major role to play in supporting the growth of the nation, particularly in enhancing the nation's institutional quality.
"Apart from the economic aspect of stimulating growth, the profession is expected to drive transparency and accountability which are necessary ingredients to foster an environment where businesses could thrive and progress amid sustained economic growth," he said.
Meanwhile, Kho in his speech had also urged real estate agents to continue their hard work and efforts so that they continue to do well despite the current volatile property market.
"The underlying sentiments remain strong which lead us to conclude that the property market conditions are cyclical. Property is always a long-haul investment," he said.
NREA organising chairman Eric Lim in his speech said Malaysia's healthy economy and key real estate development projects have opened up new markets for the industry. This has created a push for improved services and standards from real estate agents and negotiators.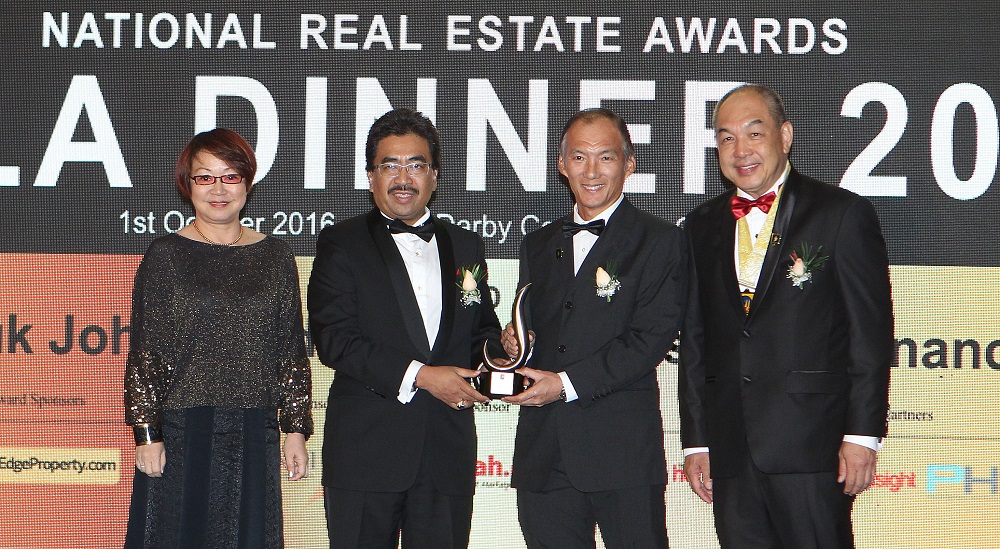 List of winners
Name of Award

Winners

Top Real Estate Firm (National)

Hartamas Real Estate (Malaysia) Sdn Bhd

Top Real Estate Firm (Perak)

New Ipoh Properties

Top Real Estate Firm (Sarawak)

Kozin Real Estate Sdn Bhd

Top Real Estate Firm (Johor)

Agile Properties

Top Real Estate Firm (Selangor)

Mapleland Properties

Top Residential Real Estate Firm (Medium Size)

Property Hub Sdn Bhd

Top Residential Real Estate Firm (Small)

Cornerstone Realty

Top Commercial Real Estate Firm

Hartamas Real Estate (Malaysia) Sdn Bhd

Top Project Marketing Firm

Hartamas Real Estate (Malaysia) Sdn Bhd

MIEA The Edge Property.com - Most Innovative Firm

Cornerstone Realty

Specialized Projects - Single largest transaction by value

CBRE I WTW

Million Dollar Roof Top

Sr Elvin Fernandez

Khong & Jaafar (Real Estate) Sdn Bhd

Munirah Bt Mohammad

Homefield Real Estate Sdn Bhd

Juliana Teh Beng Choo

Mapleland Properties
Name of Award

Winners

Top REN (National)

Carol Yong Ching Mei
Cornerstone Realty

Top REN (Sarawak)

Colin Wong Yek Fong

H. Simon Real Estate

Top REN (Penang)

Tan Joo Taik

Khoo & Associates Realty

Rookie REN

Leong Yin Peng

Cornerstone Realty

Top Residential REN

Eva Koi Swee Peng

CBD Properties Sdn Bhd

Top Commercial REN

Lim Yoong Siang

Hartamas Real Estate (Malaysia) Sdn Bhd

Lifetime Achievement Award

Lim Eng Chong

Henry Butcher Malaysia Sdn Bhd

MIEA Property Guru - Top Online REN

Choo Yin See (Caiyi Choo)

D. Henry Valuers Realtors

MIEA TheEdgeProperty.com - Top Online REN

Joseph Ding

Tech Realtors Properties Sdn Bhd

MIEA STAR - Top Classified Real Estate Firm

Reapfield Properties Sdn Bhd