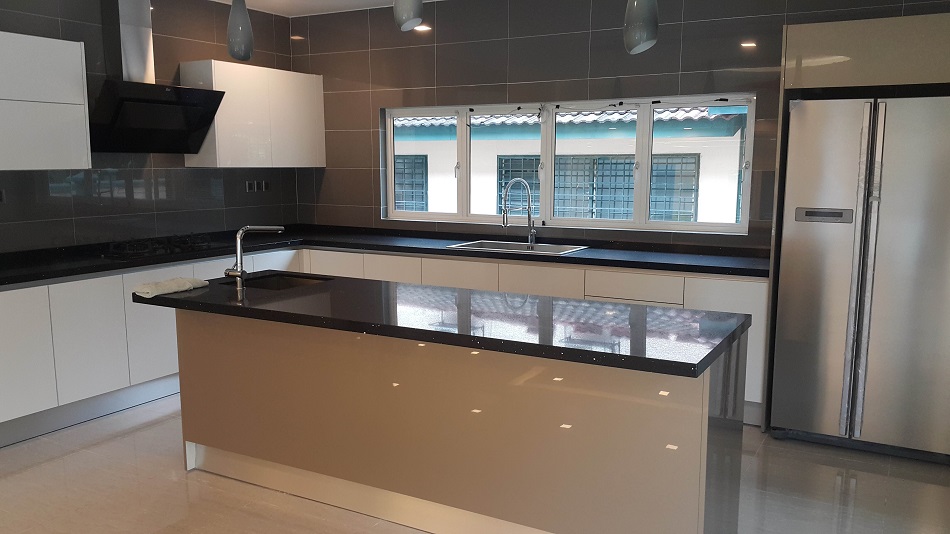 Sold for: RM2.1 million
Concluded by: Elaine Yap (REN 03976) (012-307 1300), Jessie Sui (REN 16610) (012-217 0767) and Sharon Foo (REN 04954) (012-317 2557) from Reapfield Properties Taman SEA Sdn Bhd
When: July 2016
Noteworthy:
*Freehold
*Corner lot with land size of 4,288 sq ft and built-up area of 3,084 sq ft
*Newly-renovated and equipped with an autogate, underground drainage system, new aluminium roofing, alarm and CCTV, new piping and electrical wiring
*Partly furnished with solar water heater system, microwave, refrigerator and built-in kitchen cabinet
*Additional 1,280 sq ft land as garden
SS2 Petaling Jaya is a well-established residential and commercial area with easy accessibility via Damansara-Puchong Expressway (LDP), according to agent Elaine Yap from Reapfield Properties.
Yap said the corner lot has been vacant for a couple of years.
"The owner is an investor who lives nearby. He renovated most parts of the house — rebuilt it almost, including extending the sides of the house.
"The original built-up was 24 x 80 sq ft. The owner spent about RM700,000 to renovate the house," she told TheEdgeProperty.com.
Yap added that the buyer is an upgrader who is looking for a bigger house for his family.
She said the transacted price of RM2.1 million is slightly below the "market rate", where according to Yap, the average transacted prices for corner lot houses in SS2 is about RM2.4 million.
"The soft property market is one of the reasons that the transacted price is slightly below the market price. Another reason is that the house is located beside the LDP, so it can get quite noisy sometimes.
"However, the previous owner has soundproofed the house during the renovation hence the noise level is reduced," said Yap.
Based on the available listings on TheEdgeProperty.com, the average transacted price for intermediate double-storey link houses in SS2 is RM1,117,500.
Interested to buy properties in SS2 Petaling Jaya? Click here.
Editor: To real estate agents — Have you just concluded an interesting deal? We would love to hear from you! Contact us at [email protected]