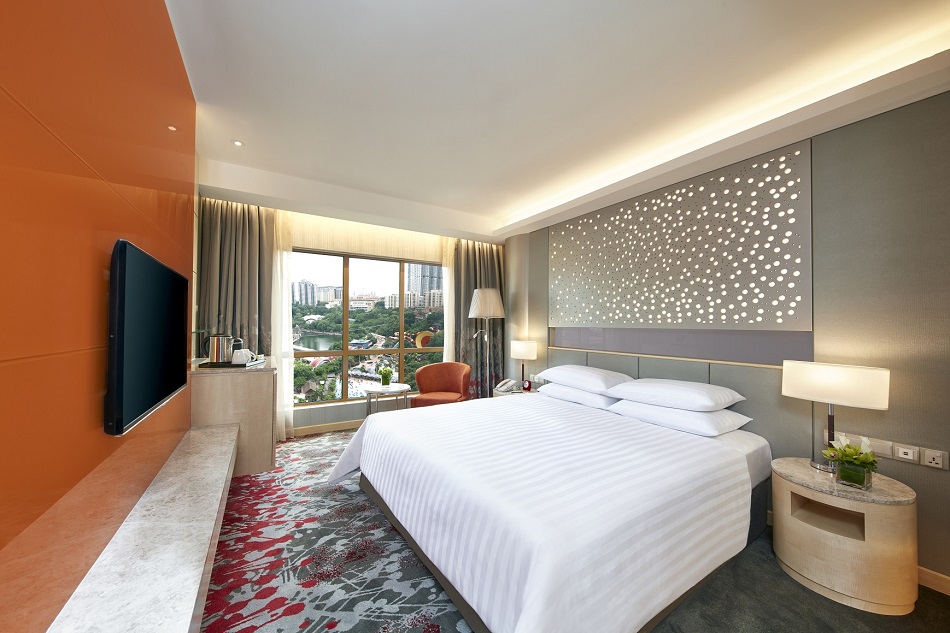 PETALING JAYA (Oct 13): Sunway Hotels & Resorts, the hospitality division of property-construction conglomerate Sunway Group, is slated to reopen its 4.5-star Sunway Pyramid Hotel (formerly known as Sunway Pyramid Hotel East) on Nov 3.
Sunway Hotels & Resorts CEO and group general manager Albert Cheong said the hotel located in Bandar Sunway, will progressively open its guestrooms and suites after the reopening next month. It targets to operate on its full inventory of 564 rooms by end-January 2017.
"The hotel has undergone a RM125 million renovation exercise since it closed on April 1, the newly renovated hotel reflecting contemporary interiors and stylish ergonomic furnishings caters to the needs of the upbeat new generation of travellers," he said in a press statement today.
Following the renovation, the hotel's room inventory increased to 564 deluxe rooms and suites from the previous 549, incorporating 21 new family rooms and suites, designed to accommodate a growing rise in family and leisure tourists to the integrated destination.
The hotel transformation also included a complete make-over of the hotel's main lobby, coffee lounge, lift landings, guest floor corridors and guestrooms.
"The re-opening of Sunway Pyramid Hotel brings a new level of energy and excitement and adds to the spectacular facilities and vibrancy in Sunway City Kuala Lumpur," Cheong noted.
With the full room inventory available next year, the cluster of three hotels in Sunway City, including the new Sunway Pyramid Hotel, will offer guests a choice of over 1,400 guestrooms and suites within a single integrated destination.
Meanwhile, Cheong said the company is also putting efforts in growing its market share internationally with the recent opening of Sunway Hotels & Resorts' Regional Sales Offices in Shanghai and Dubai.
Sunway Hotels & Resorts owns and manages 11 hotels and resorts in Malaysia, Cambodia and Vietnam. The hotel group represents a collection of over 3,300 guestrooms, suites, serviced residences and villas.
Not sure how much you will have to pay a month for your home? Check out our mortgage calculator here.