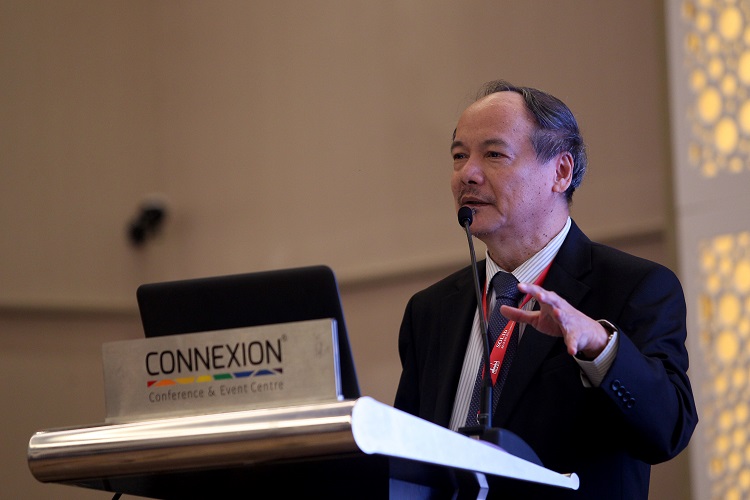 KUALA LUMPUR (Oct 19): A standard guideline on building maintenance should be developed among architects, developers and property managers, said Singapore's Association of Property and Facility Managers president Dr Lim Lan Yuan (pictured).
During his presentation entitled "Latest Trends and Developments in Property Management" at the Malaysian Institute of Professional Property Managers' inaugural conference here today, Lim said the maintainability of a building should be kept in mind as early as during the conceptual stage of development.
"Maintainability is the degree to which buildings can be maintained or repaired easily, economically and efficiently. A building will be easier to maintain if you start with a well-built building,
"Some buildings are very nice to look at but it is very difficult to maintain," he said.
Citing Gardens by the Bay and Theatres on the Bay in Singapore, Lim noted that both buildings are iconic but extremely costly to be maintained.
"Each building has 3,000 spikes, giving both buildings the nickname 'Durian Head'. However, the cost to maintain each spike is about S$300 (RM906)," he revealed.
"From the architectural point of view, it's an iconic building. But the owner has to spend S$1.8 million just to maintain both buildings.
"This will not happen in the future because we are now pushing for a standard to have architects also think about maintenance when designing a building," he said.
TheEdgeProperty.com is one of the conference's media partners. Themed "Towards 1st Class Property Management", the event is supported by the Board of Valuers, Appraisers and Estate Agents; the Royal Institution of Surveyors Malaysia; and the Association of Valuers, Property Managers, Estate Agents and Property Consultants in the Private Sector Malaysia.
Lim also urged property managers to treat tenants as partners as well as to utilise technology to carry out property management more efficiently and at a faster pace.
And to improve themselves, property managers should always look at their past performances, benchmark their activities against the best managed buildings, establish key performance index, modify organisational structure, facilitate communication and obtain feedback from tenants and occupants, he added.
"Another thing that property managers should do is to conduct maintenance audits, this is something that is seldom done by property managers, even the ones in Singapore," he said.