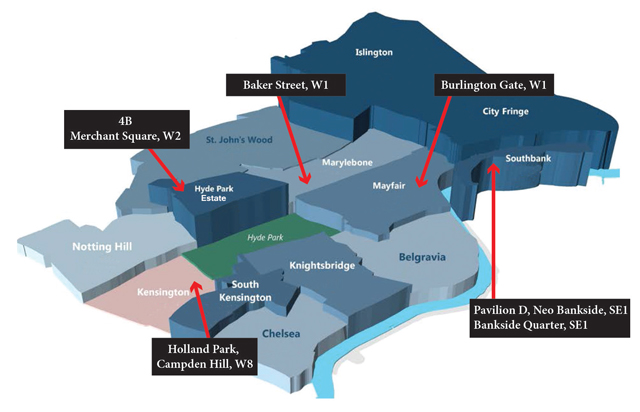 KUALA LUMPUR: Amcorp Properties Bhd (AmProp) net profit jumped over two times or 130.58% to RM16.48 million in the second quarter ended Sept 30, 2015 (2QFY16), from RM7.03 million a year ago, mainly from its overseas properties division.
Meanwhile, revenue for the quarter came in 7.41% lower at RM41.11 million from RM44.4 million.
AmProp said its Malaysian property projects contributed RM17.4 million to group revenue, while its renewable energy and contracting division contributed RM23.7 million.
Revenue from Malaysian properties was mainly derived from the Sibu Jaya Township in Sarawak, East Malaysia (RM14.2 million) and rental income from investment properties (RM2.6 million).
For the half-year period ended Sept 30, its net profit almost tripled to RM73.42 million or 12.47 sen per share from RM24.7 million or 3.05 sen per share in the first half of FY14, again mainly from its overseas properties contribution that arose from a gain on disposal (RM57.8 million) of its property investment in Merchant Square, Paddington, London.
Revenue for the half-year period was, however, down 11.28% to RM75.51 million from RM85.11 million.
Going forward, AmProp expects its overseas and Malaysian property projects to contribute positively to the group's earnings in the current financial year.
AmProp closed unchanged at 91 sen yesterday, with a market capitalisation of RM529 million.