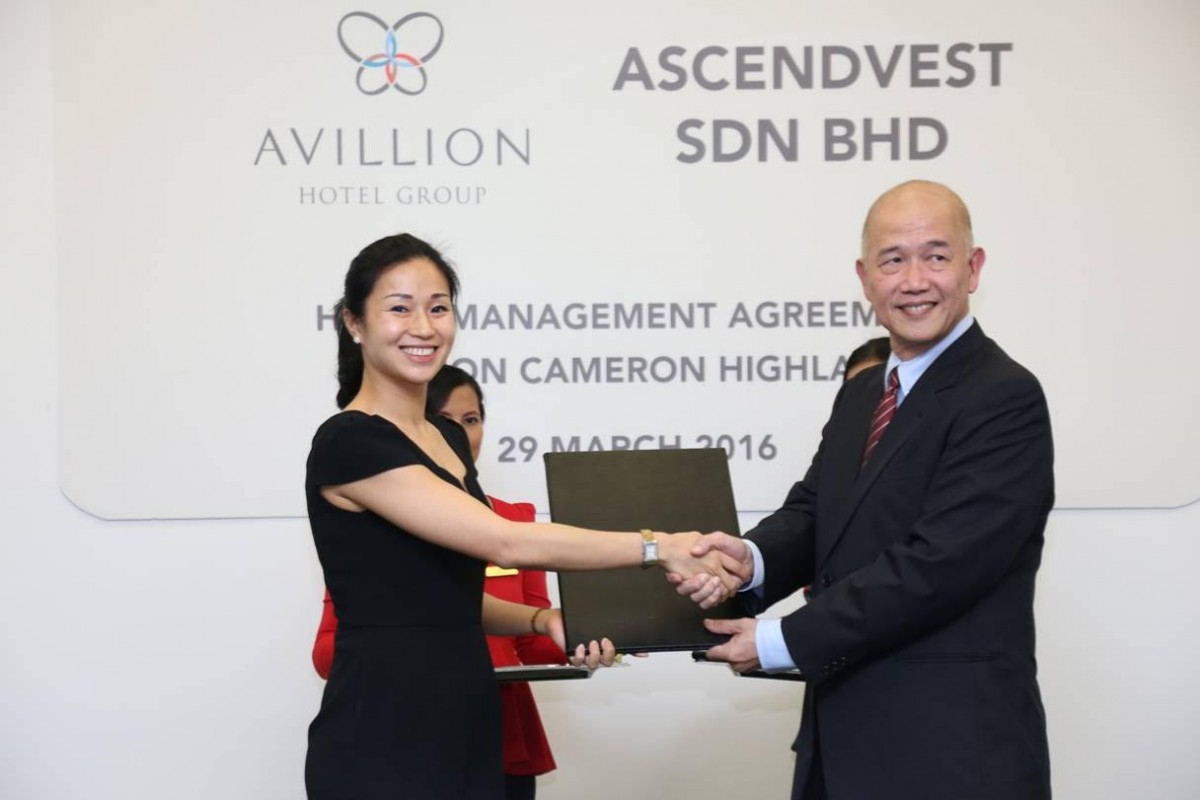 PETALING JAYA (March 30): Avillion Hotel Group Sdn Bhd, a unit of Reliance Pacific Bhd, will debut its brand in Cameron Highlands with the new Avillion serviced suites in Cameron Fair which will open early next year.
The group's head of hotel and spa Gricia Gan said Cameron Fair is the latest commercial and lifestyle development in Tanah Rata, Cameron Highlands, and is developed by Ascendvest Sdn Bhd.
Avillion serviced suites comprise 100 rooms with a choice of studio and 2-bedroom units.
"The collaboration between Avillion Hotel and Ascendvest Sdn Bhd will inject a new lifestyle and additional activities for tourists and local residents, making the holiday destination more vibrant and fascinating," she added in the press statement.
The two companies signed the management agreement on March 29, marking Avillion's first venture into Cameron Highlands.
This will also be the fifth Avillion hotel in Malaysia for the home-grown hotel chain in Malaysia.
Avillion Hotel Group operates a chain of beach resorts, hotels and spas in Malaysia, including Avillion Port Dickson, Avillion Admiral Cove, Avillion Legacy Melaka, Avillion Layang Layang, aVi Spa and Avillion Private Collection.
Ascendvest director Datuk Lim Seng Kok said the company had evaluated several hotel management companies before choosing Avillion Hotel Group as Cameron Fair's serviced suites operator.
"As a Malaysian-grown brand with award-winning achievements within the industry, Avillion is a partner preferred by Ascendvest for its Malaysian essence and international marketing and distribution network. We are confident of Avillion's ability to deliver good performance in managing the occupancy and revenue of its property," he added.
Located in Tanah Rata, Cameron Fair is about a five minutes' walk from Cameron Highlands' main public transportation hub.
The development includes serviced suites and a commercial space, which offers a host of retail and food and beverages outlets.
The facilities of Avillion serviced suites comprise a courtyard garden, gymnasium and reading room.
The development is secured by a 3-tier security system, providing peace of mind to its residents.
Do not ask the taxi driver about the value of your home. Click here at The Edge Reference Price to find out.