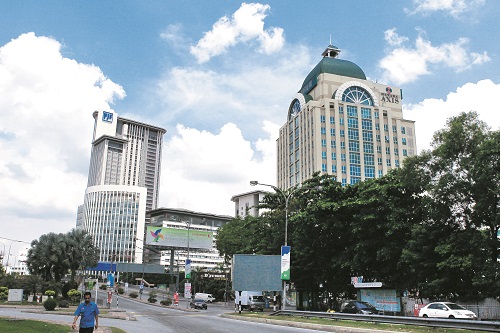 KUALA LUMPUR (April 22): MIDF Amanah Research reported on April 21 that Axis REIT's first quarter of financial year 2015 (1QFY15) core net income of RM22.8 million was within expectation, accounting for 21% of consensus estimate of RM109.5 million and 24% of our estimate of RM94.6 million.
The report, published in The Edge Financial Daily today, announced income distribution included a non-taxable distribution of 0.09 sen. For FY15, the report expects its income distribution to be 16.9 sen, representing a net dividend yield of 4.7%. It is due to the increase in its share base of 19% year-on-year (y-o-y) exceeding the core growth in its core net income growth of 10% y-o-y, hence resulting in a decline in core earnings per unit by 8% y-o-y.
In 1QFY15, Axis REIT completed the acquisition of Axis Shah Alam DC2 on March 31. The group's asset under management (AUM) increased to 34 properties with a combined value of RM2.07 billion.
On March 3, Axis REIT announced three proposals: i) to split each of its existing units into two; ii) private placement of new shares of up to 20% of its share base; and iii) income distribution reinvestment plan. All three corporate exercises are not inter-dependent on each other. These corporate exercises have been submitted to the authorities, and Axis REIT is waiting for their approvals.
In view of the 1QFY15 earnings, which came in within expectation, the report retains its earnings forecasts for FY15 and FY16.
MIDF Amanah Research said it retains its target price of RM3.50, which is based on the unchanged dividend discount model. It believes that the share price upside is limited for Axis REIT as MIDF Amanah Research expects Axis REIT's FY15 net dividend to decline 5.1% y-o-y to 16.9 sen. However, the downside is supported by a decent FY15 dividend yield of 4.7%.