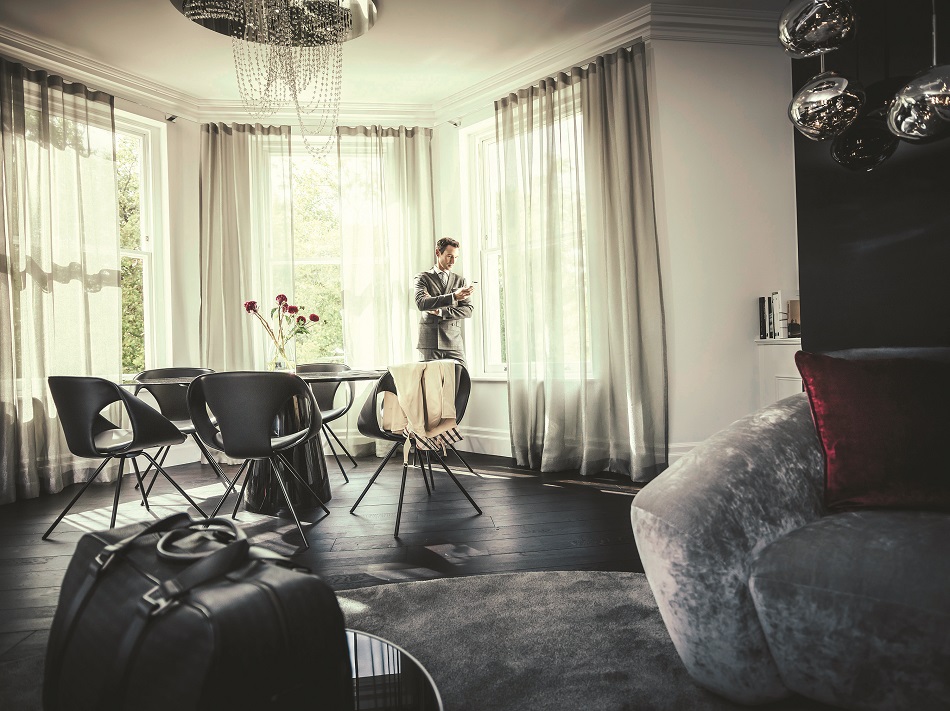 IN the last few years, luxury carmakers have been dabbling in other areas of industrial design — from eyewear and fashion accessories to furniture and interior design. They have, in fact, established designated design departments to craft products that reflect their design idiom and high standards of quality and aesthetics. In the Bentley Home Collection, Maserati by Zanotta capsule collection, the Mercedes-Benz Style range and Aston Martin Art of Living, the carmakers aim to elevate their respective brands to represent the haute lifestyle we associate their marques with.
Furniture and interior design has proved to be a dynamic playground on which to flex those creative muscles. In the last few years, we've seen several marques debut capsule as well as full collections of furniture at celebrated fairs such as the Salone Internazionale del Mobile in Milan and the Maison & Objet in Paris. The reception has been amazing, not just from their cult of fans and followers but also the design world.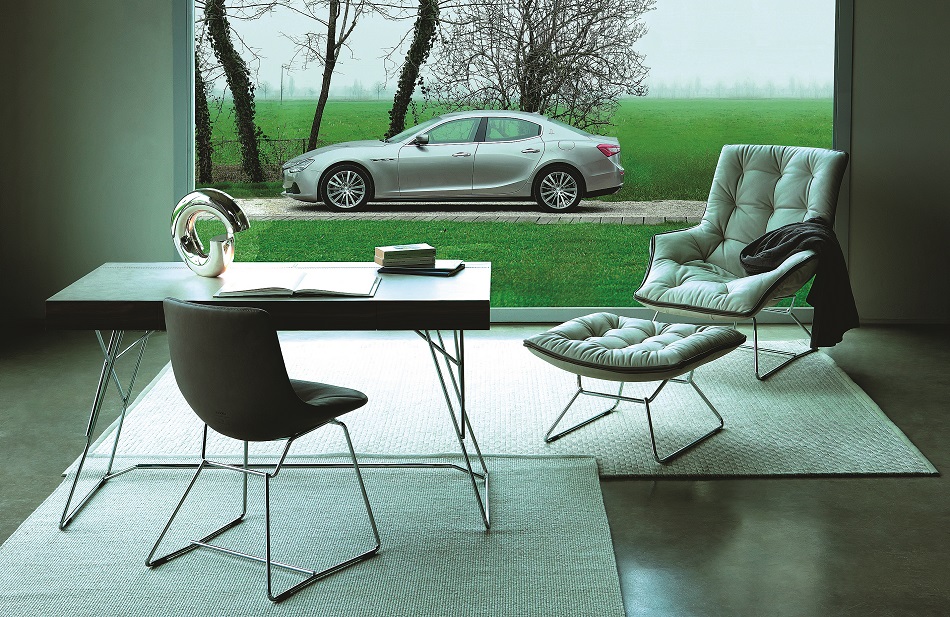 The exercise displays the brands' ability to translate their love for design and passion for innovation, as seen in their cars, into luxurious furniture and interiors. It has certainly enriched the vocabulary of industrial design, especially when the brands not only focus on shape and form but also experiment with new materials.
This year, Stuttgart-based automaker Mercedes-Benz launched its Mercedes-Benz Living @ Fraser residences aimed at the business traveller. Located in London's glamorous Kensington area and owned by the Frasers Hospitality Group, the Mercedes-Benz team designed the appointments of the six apartments (50 sq m to 100 sq m in size) together with experts in hospitality décor, taking cues from the interiors of the marque's S Class and Maybach models.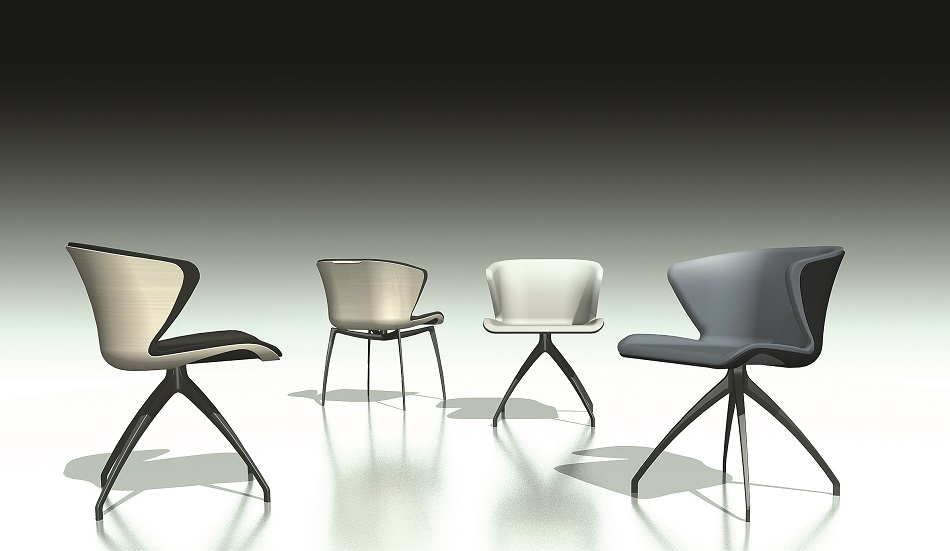 In a press statement released in conjunction with the launch, Mercedes-Benz head of design Gorden Wagener said, "As in our vehicles, we have combined sensual surfaces and clean lines with intelligent high-tech functionality in order to create a perfectly conceived world of modern luxury that promotes well-being and relaxation."
The apartments are now available for booking at www.frasershospitality.com/en.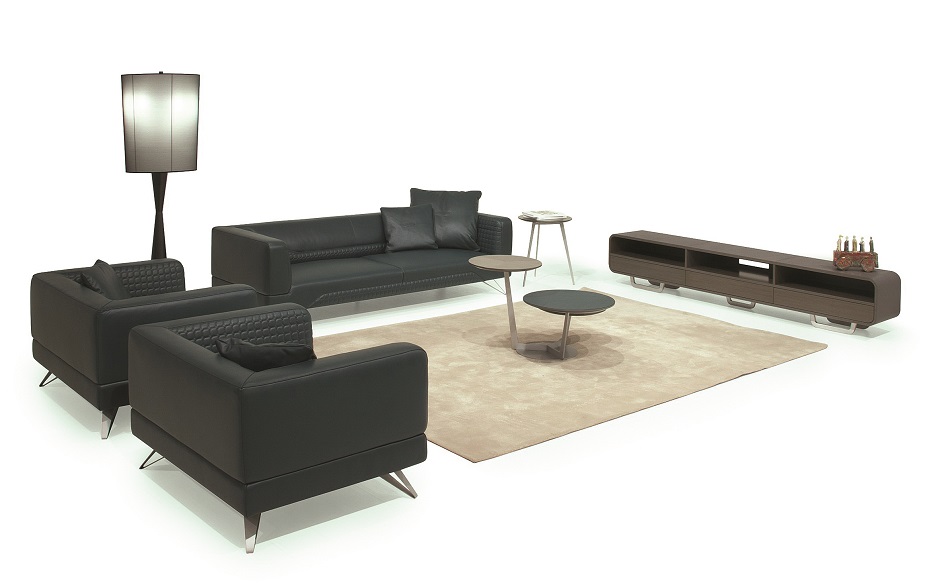 Another nine have been launched in Singapore and will be ready for occupation in the first quarter of 2016. Once the pilot phase has proved successful, Mercedes-Benz will consider looking to expand the Mercedes-Benz Living @ Fraser concept to other cities with its strategic partner.
Its Mercedes-Benz Style division has been making waves since 2010 with a host of products, even a helicopter and yacht. It undertakes both commissioned work, for which the rights to the styling service are sold to the product manufacturer, and also the allocation of design licences, in which case a product manufacturer will be granted the right to use the styling, but all rights to the styling remain with Mercedes-Benz.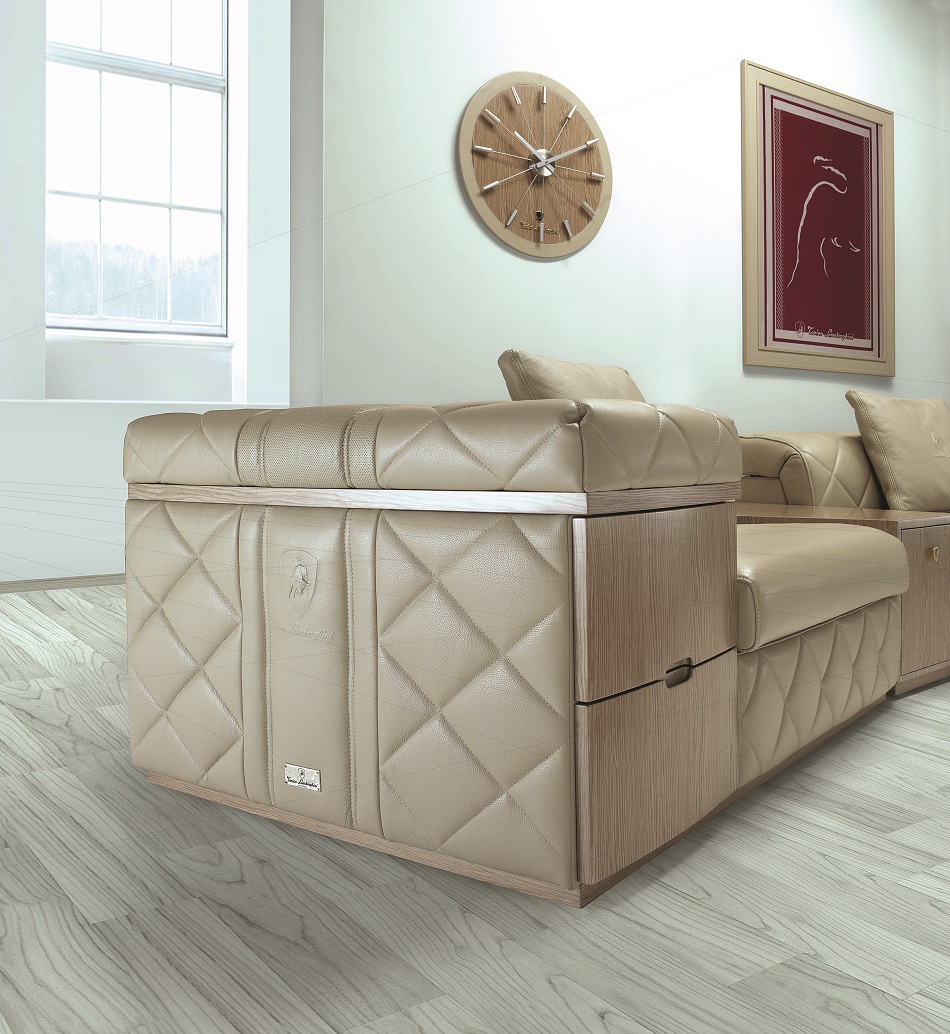 Wagener said about the portfolio, "Mercedes-Benz design stands for innovation and trendsetting, enduring style. We know that manufacturers outside of the automotive field are also interested in this expertise. Also, we are determined to establish our specific styling in its uniqueness as a brand in other product areas — either by selling a new design or by granting a licence. At the same time, this field of activity will have its own inspirational effect by helping to extend the creative spectrum of our own designers."
Mercedes-Benz Style worked with Formitalia Luxury Group — one of Italy's leading designer furniture manufacturers — on an extensive furniture collection that was unveiled in Milan in 2012. Overall, the collection — consisting of a sofa, a chaise lounge, a dining room table, various chairs, a sideboard, a shelf with integrated home theatre system, a chest of drawers and a bed — shared the same elegant and graceful lines of the brand's cars. The collection has now been put on display at the Pecci Museum, Centro per l'arte contemporanea Luigi Pecci, which is near Florence.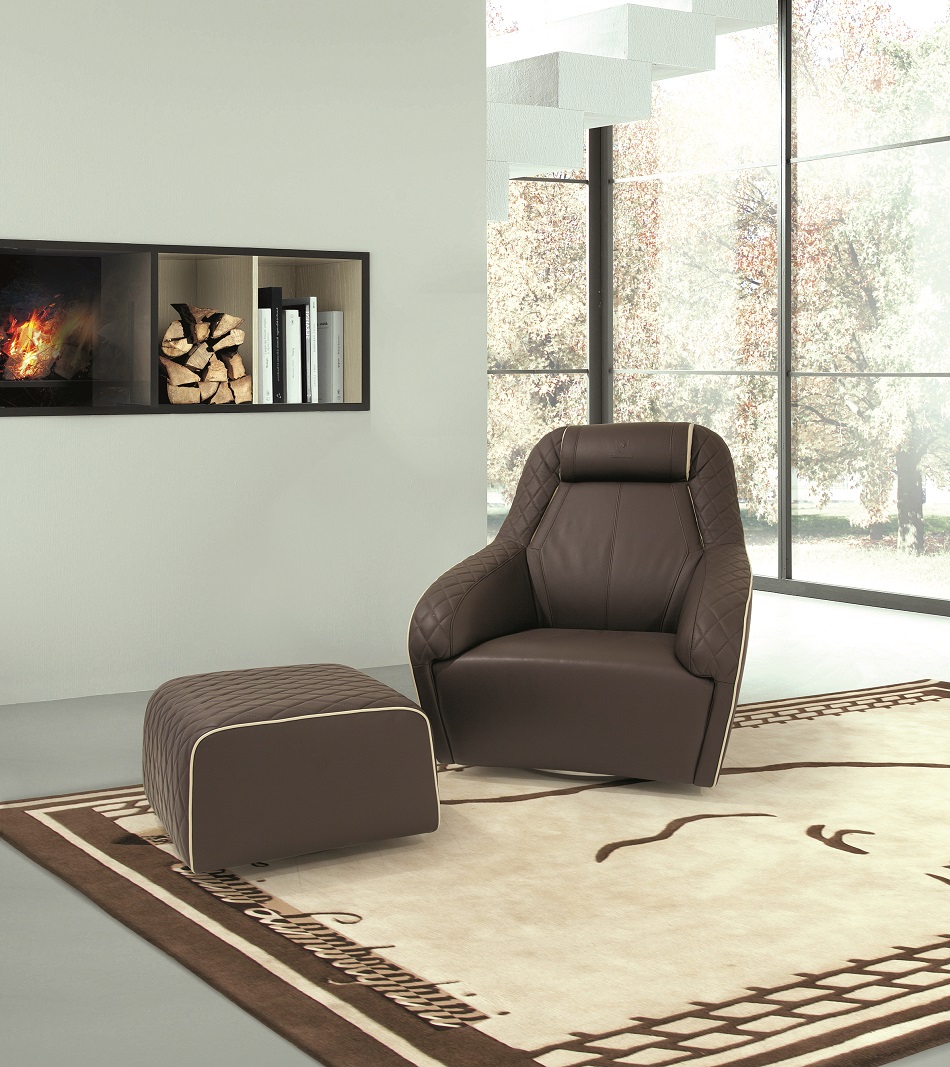 Formitalia was also involved in the launch of British carmaker Aston Martin's luxury furniture line, which is now three years strong and a regular fixture at the Milan furniture fair. The line is designed to reflect the marque's uncompromising levels of design, comfort, luxury and performance as embodied by a modern Aston Martin sports car. At this year's Salone Internazionale del Mobile, the brand introduced Art of Living, a concept under which the furniture range will be included. Aston Martin Brands managing director Katia Bassi explained: "Aston Martin's design language is evident throughout each piece in the Formitalia Luxury Group collection, which clearly takes its inspiration from the Aston Martin world. These two companies' common values of luxury and exclusivity come together perfectly in this exquisite furniture collection.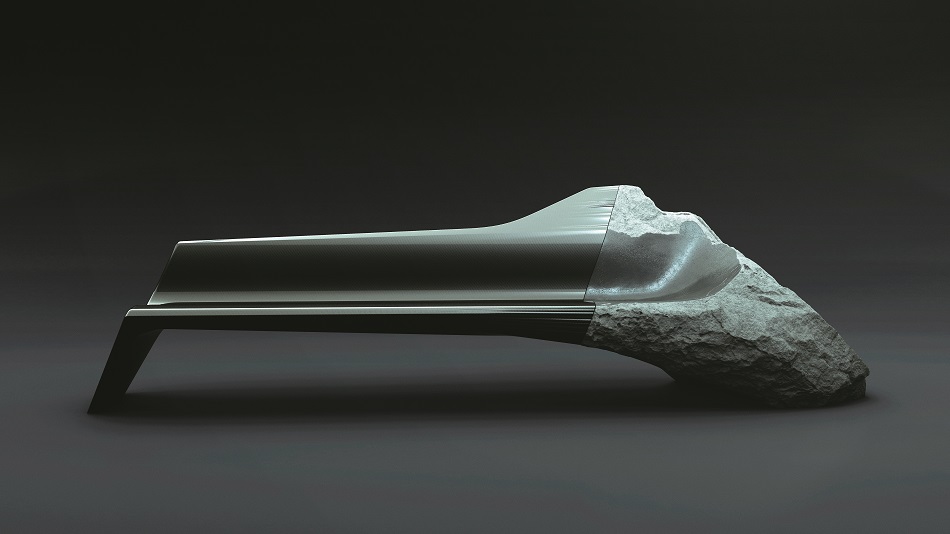 "Our exciting new Art of Living concept, meanwhile, is an innovative initiative that includes a growing portfolio of luxury lifestyle goods and services made and delivered with the same care and quality that would be expected of an Aston Martin sports car," Bassi adds.
Another British marque has also lent its name to luxury furniture. Bentley launched its own line three years ago, inspired by the craftsmen who make the company's cars so special. Working with Italian studio Luxury Living, it has come up with a range that extends from a bed and coffee table to leather storage cabinets. A number of pieces have made their international debut in the Bentley suite at the St Regis Hotel, New York. Fabric and hues are drawn from the Bentley palette, including iconic Bentley patterns and elements of men's most exclusive tailoring. Just like the cars, the luxury is in the details, from chestnut and burr walnut structures to gunmetal finishes and onyx table-tops.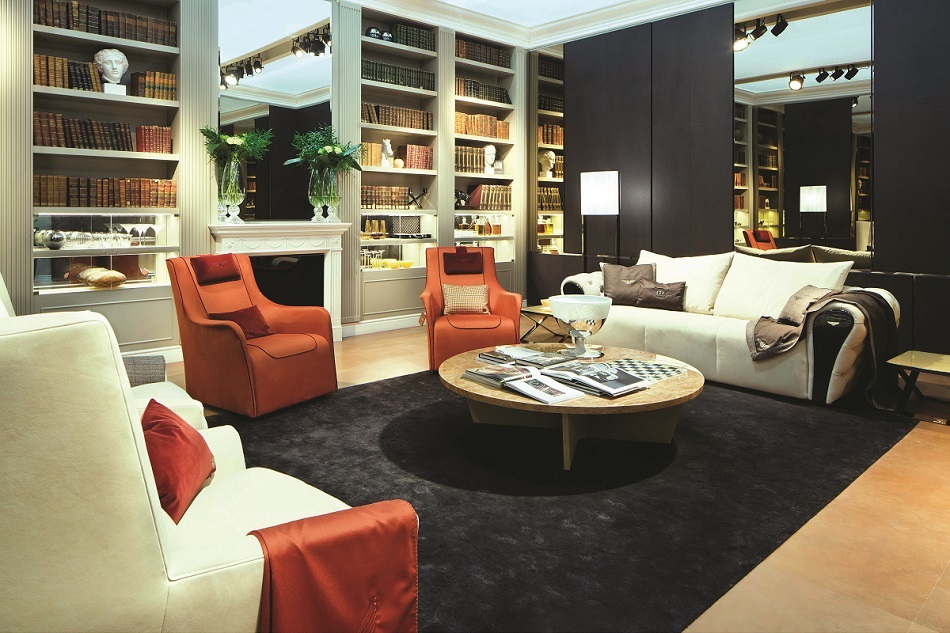 This burgeoning movement of luxury carmakers going into fine furniture feels more like a natural development than a surprise. In fact, when one really thinks about it, it's in automotive design that you find the most incredible challenge of form and function. Good automotive design offers different ideas for maximising space, prioritising comfort and performance, and perfecting the details of craftsmanship — all pillars that helped build the storied marques that now believe in extending their influence into other spheres of lifestyle.
As Mercedes-Benz's Wagener said, "Automotive design is undoubtedly one of the supreme disciplines of industrial design. Almost no other product is as complex and [it] combines so many different disciplines to create a look and feel for the product."  
Sometimes, even the value of your home can be a mystery. Go to The Edge Reference Price to find out.
This article first appeared in the December 2015 + January 2016 issue of Haven, which comes complimentary with The Edge Malaysia Weekly. Subscribe here for your personal copy.