OVER the past few decades, China has defied the rules of architecture in coming up with buildings that have earned the country the "recognition" of having the most "literal" buildings in the world.
Here is a compilation of some of these buildings — some are vividly larger than life while others come with unusual features that seem to defy engineering conventions. On the other hand, many who have seen this architectural phenomenon have questioned whether such building designs are really those that China wants to dot its skyline. So, while some call them unique and innovative, others see them as downright ugly.
In an online post on March 11, entitled "Is this the ugliest building you've seen?" the Daily Mail of the UK reported that Internet users in China have been debating about the country's ugliest buildings. A comment cited that the architect of the Mobile Phone Building in Yunnan province has "too wide an imagination".
Moreover, a month prior in February, China's State Council released guidelines on urban planning to curb the construction of "weird and odd-shaped buildings in the country". The council called for buildings to keep in line with cultural heritage and to be environmentally friendly.
Even China's president, Xi Jinping, had voiced his opinion on what buildings in China should look like. The Guardian of UK, in a report back in Oct 23, 2014, quoted him calling for "morally-inspiring architecture that should be like sunshine from the blue sky and the breeze in spring that will inspire minds, warm hearts, cultivate taste and clean up undesirable work styles". The quote came from Xi's two-hour speech at a literary symposium in Beijing a week prior to the news report.
Beauty lies in the eyes of the beholder — you be the judge.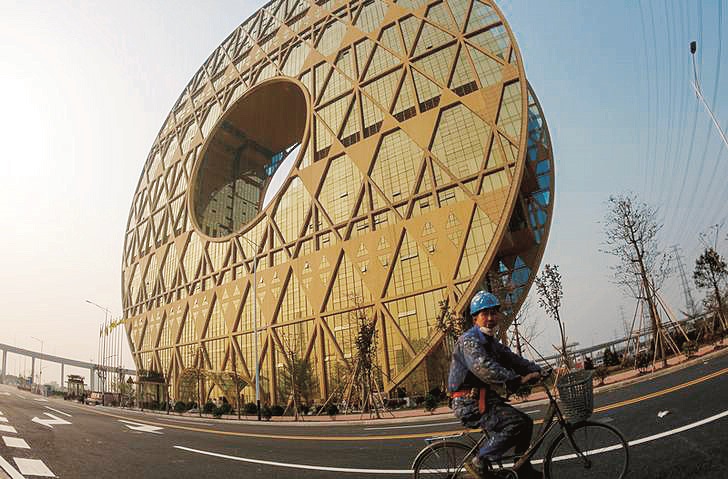 Guangzhou Circle
Guangzhou Circle is located on the edge of the Pearl River and is supposed to resemble an ancient Chinese Jade, which has a religious symbolism — the circle represents heaven or eternity. The 138m Guangzhou Circle was designed by Di Pasquale of Milan Studio AM Project to provide an iconic headquarters for Chinese companies Guangdong Hongda Xingye Group and GDPE Guangdong Plastic Exchange.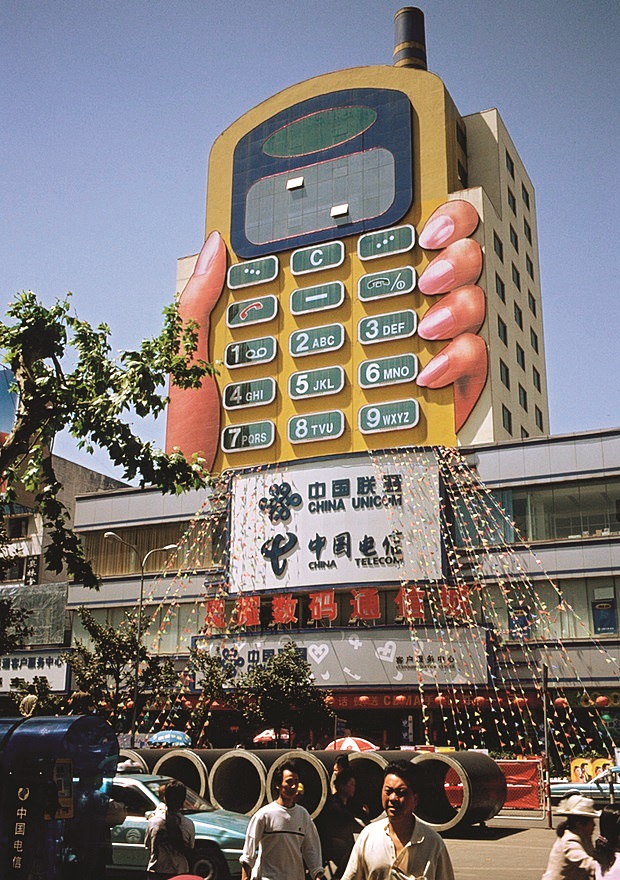 Mobile Phone Building, Yunnan
Even back in the day where large cellular devices were the trend, we bet nothing could have matched this creation — an 11-storey mobile phone-shaped building that features "press button" windows and a penthouse office that looks out through the "screen". There is even a hand holding the phone. This building is in southern China's Yunnan province along Huancheng Road.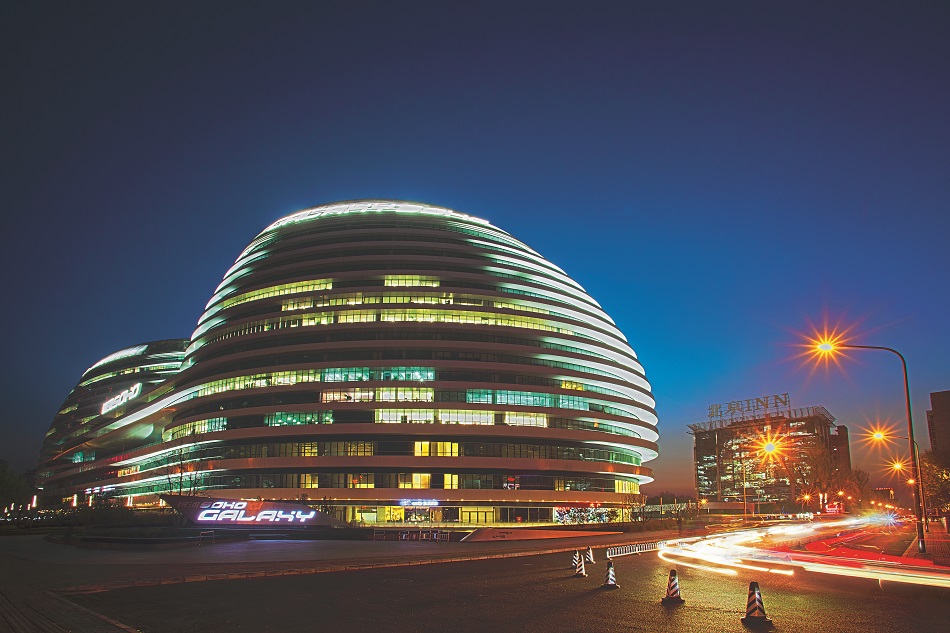 Galaxy Soho, Beijing
China's Galaxy Soho is a large development comprising a mix of office and retail space with a gross floor area of 328,204 sq m. The development is located on a 50,000 sq m lot in central Beijing. The dynamic form of the complex creates a continuous internal space. It has definitely made its presence felt along Beijing's East 2nd Ring Road.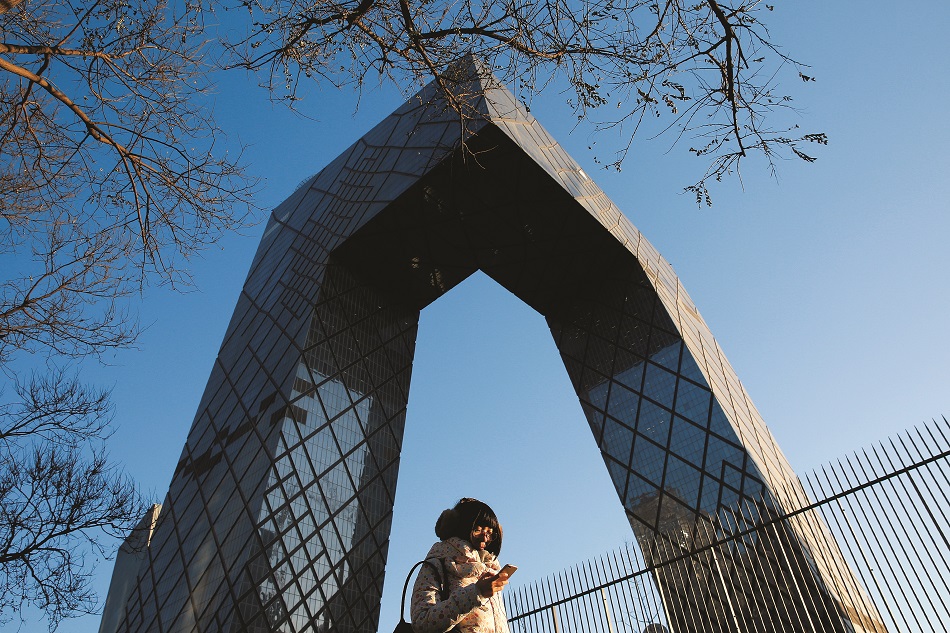 China CCTV office building, Beijing
The CCTV headquarters aims to be an alternative to the skyscraper. Instead of competing in the race for ultimate height within a traditional two-dimensional tower "soaring" skyward, CCTV's loop poses a three-dimensional experience, culminating in a 75m cantilever. The building is visible from most of Beijing; it comes across as sometimes big or sometimes small, and strong or soft, from different angles.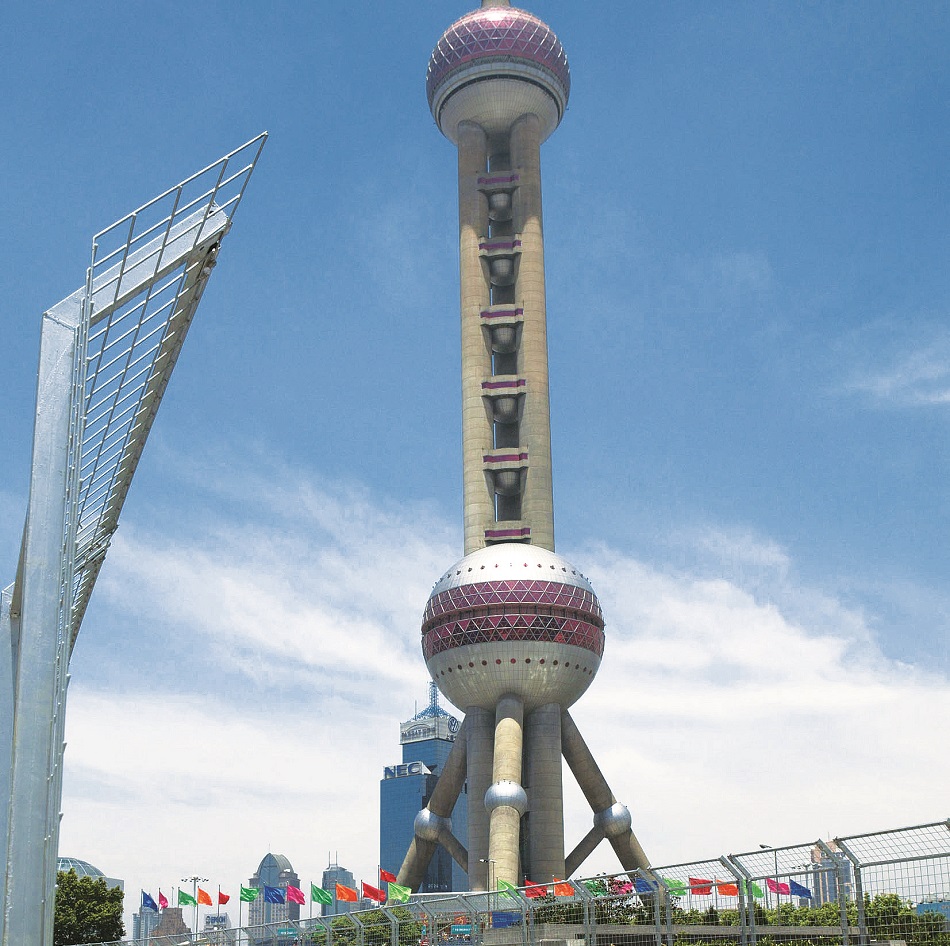 TV Tower, Shanghai
The Oriental Pearl TV Tower located in Pudong Park, Lujiazui, Shanghai is estimated to be as high as 468m and is currently the world's sixth highest tower and China's tallest TV and radio tower.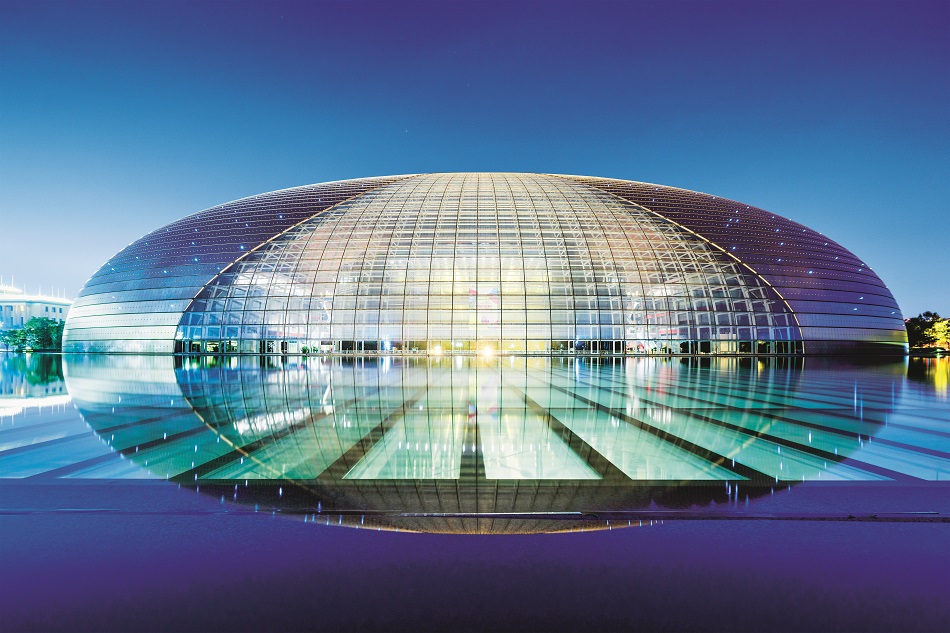 National Centre of Performing Arts (NCPA), Beijing
This steel-structured oval shell located in Beijing looks like an egg that is made up of approximately 18,000 titanium plates and about 1,000 sheets of ultra-white glass. At the weight and height of 6,457 tonnes and 212.2m, it is the largest dome in the world to date. Surrounding the centre is a crystal-like artificial lake measuring about about 35,500 sq m.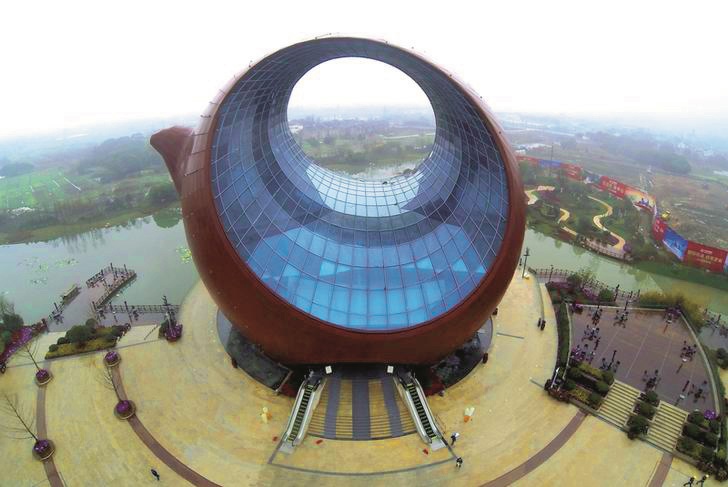 Teapot building, Wuxi, Shanghai
This gigantic replica of a Chinese teapot is 38.8m high and approximately 50m in diameter. It is made up of aluminium sheets and different sized panels of stained glass used for its central curvature. It is located at the borders of the Yangtze River and Lake Taihu and serves as an exhibition centre designed in reference to local customs.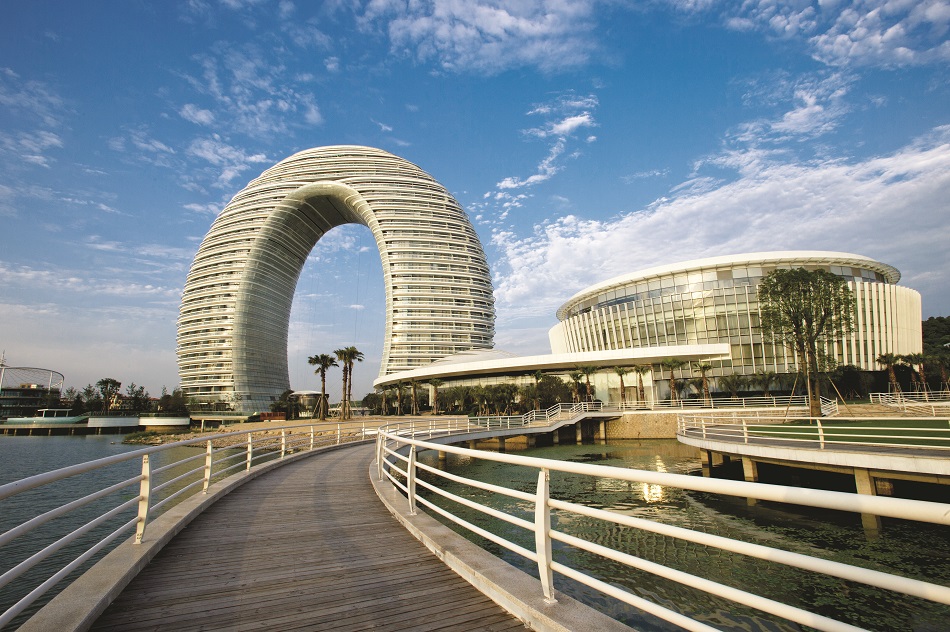 Sheraton Huzhou Hot Spring Resort
Completed in 2013, the hotel resort is shaped like a gigantic doughnut and measures around 100m high and 116m wide, covering an area of 75 acres. This 27-storey building overlooks Lake Taihu and comprises 321 rooms, 37 villas and 40 suites. Conceived by architect by Yansong Ma, it is a 14-minute walk from Huzhou Talhu Tourism Holiday Resort and 12km from the Museum of Art China Hubi.
Start your search for a condominium of your choice HERE.
This story first appeared in TheEdgeProperty.com pullout on June 10, 2016, which comes with The Edge Financial Daily every Friday. Download TheEdgeProperty.com here for free.