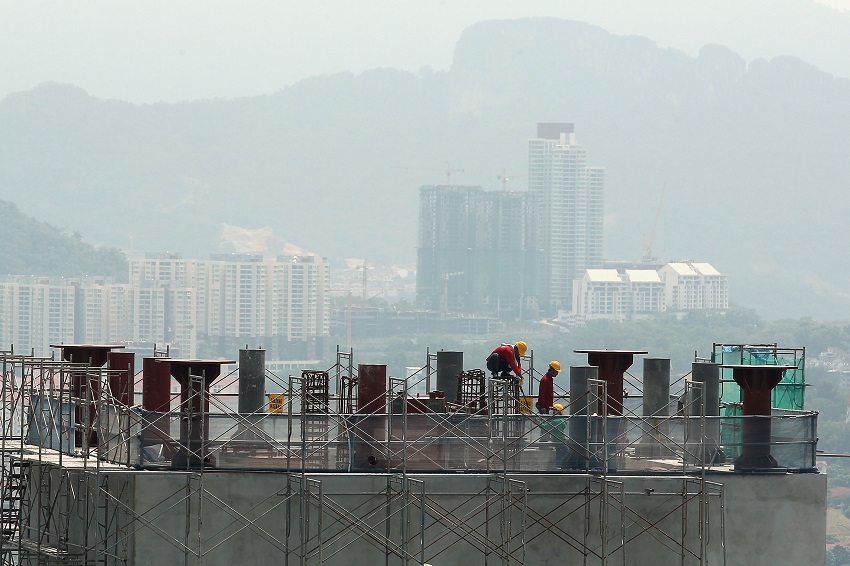 Construction sector
Maintain overweight: Domestic contract awards to listed contractors in the first quarter of 2016 (1Q16) came in at a robust RM29.7 billion, increasing by sixfold year-on-year (y-o-y) and threefold quarter-on-quarter (q-o-q). It's the strongest quarter recorded, more than double of the previous quarterly high 2Q12 (RM13.2 billion).
Based on 1Q16 data alone, 2016 is already a record year for job flows. 1Q16 contract awards have already surpassed the previous full-year high of RM28 billion in 2012.
Of the RM29.7 billion worth of job flows in 1Q16, RM15.5 billion (52%) came from Mass Rapid Transit Sungai Buloh-Serdang-Putrajaya Line (MRT2) underground works awarded to the MMC Corp Bhd-Gamuda Bhd joint venture (JV).
Note that 1Q16 job flow numbers do not capture the MRT elevated packages awarded to Ahmad Zaki Resources Bhd (RM1.4 billion) and Sunway Construction Group Bhd (RM1.2 billion) as official letters of award were issued in early-April.
The Pan Borneo Highway saw two packages awarded to the Zecon Bhd-Kimlun Corp Bhd JV (RM1.5 billion) and Hock Seng Lee Bhd-Dhaya Maju Infrastucture (Asia) Sdn Bhd JV (RM1.7 billion).
Other contracts included the Setiawangsa-Pantai Expressway (RM3.7 billion) to Ekovest Bhd, Kuching affordable housing (RM761 million) to Zecon, the Kuching wastewater system (RM750 million) to Hock Seng Lee and the Universiti Teknologi Mara teaching hospital (RM599 million) in Puncak Alam, Selangor, to Triplc Bhd. Job flows in 2Q16 are likely to see a q-o-q decline given the high base in 1Q16, but should continue to register growth y-o-y.
Major jobs expected this year include the remaining eight elevated packages (RM8 billion) of MRT2, remaining eight packages (RM8 billion to RM10 billion) of the Pan Borneo Highway, Light Rail Transit Line 3 (RM9 billion), Sungai Besi-Ulu Kelang Expressway (RM4 billion) and Damansara-Shah Alam Elevated Expressway (RM4 billion).
There is a good chance that job wins for 2016 could amount to a staggering RM50 billion.
Foreign contracts for 1Q16 stood at an insignificant RM295 million, down 85% y-o-y and 49% q-o-q (unsurprising as most contractors were focusing domestically). A space to watch out for is the softening domestic property market, leading to slower private-sector contracts.
We stay "overweight" on construction as 2016 will undoubtedly be a record year for contract flows.
We highlight IJM Corp Bhd ("buy"; target price [TP]: RM3.82) and Gamuda (buy; TP: RM5.65) as our large-cap sector picks. The potential inclusion of both stocks to the FBM KLCI in June is an added catalyst. Within the small- to mid-cap space, we like WCT Holdings Bhd ("buy"; TP: RM2.15) given its expected earnings rebound backed by strong job wins, and Mitrajaya Holdings Bhd ("buy"; TP: RM1.98) for its strong earnings growth at undemanding valuations. — Hong Leong Investment Bank, April 6
Sometimes, even the value of your home can be a mystery. Go to The Edge Reference Price to find out.
This article first appeared in The Edge Financial Daily, on April 7, 2016. Subscribe to The Edge Financial Daily here.