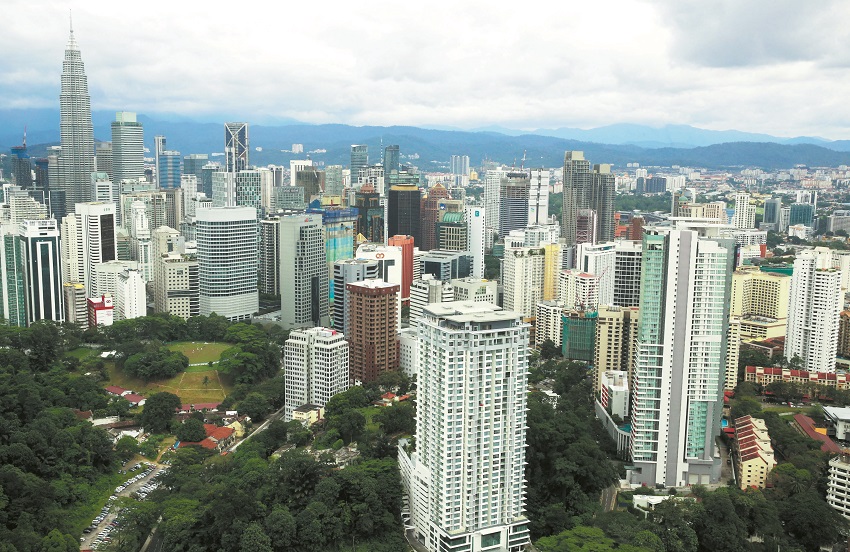 "SUSTAINABLE properties today should be efficient, forward-looking and future-proof," says Dr Thomas S K Tang, sustainability director of consultancy firm AECOM Malaysia. "A forward-looking developer should be thinking about these factors."
The poised and soft-spoken scientist has more than 20 years' experience in sustainable practice in urban developments and cities.
The idea of sustainable development first emerged in the 1980s, based on the Brundtland report, titled Our Common Future, from the United Nations World Commission on Environment and Development.
"There was a realisation that we have limited resources, and that we needed to think strategically, rather than to just consume them.
"There was also a shift in society, as people became mindful of disposal methods for materials such as oil, [the usage of] water and [the] food supply. And when plastic become more attainable and affordable, society's behaviour pattern changed," says Tang.
According to the Brundtland report, which was issued in 1987, sustainable development is defined as "the concept of needs, in particular, the essential needs of the world's poor to which overriding priority should be given; and the idea of limitations imposed by the state of technology and social organisation on the environment's ability to meet present and future needs".
It involves the efficient use of resources, while reducing the impact on the environment.
"There is certainly a lot more that goes into sustainable properties and cities. Water, energy, biodiversity, for example, are all interlocked," says Tang, the managing director of the Kuala Lumpur Centre for Sustainable Innovation (KLCSI). Established in April this year, KLCSI is a joint venture between Yayasan Wilayah Persekutuan and AECOM Malaysia. The centre is dedicated to researching and developing new ideas for "liveability and quality of life in the greater Kuala Lumpur region". It also runs and test-beds sustainable solutions, while aiming to create commercial benefits for the local economy. Services include workshops, research and surveys, road shows, stakeholder engagement and industry partnerships.
Greening Kuala Lumpur
Tang says KLCSI will help to deal with some of the sustainability issues of developments in Kuala Lumpur.
"The centre was established following AECOM's initial collaboration with Kuala Lumpur City Hall (DBKL) on the River of Life, a project to clean up and beautify the Klang and Gombak rivers," says Tang. The US$1.3 billion (RM5.55 billion) project also involves the realisation of over 14,000 housing units, adding one million sq m of commercial space, reducing traffic and improving transport by 2020.
KLCSI focuses on waste (food waste), transport (mobility and cycling) and ageing populations. "We are currently working on setting up a food waste centre in Kampung Baru. As we began the clean-up of the Klang and Gombak rivers, we realised that much of the waste was coming from upstream on the Kampung Baru side. We hope to convert the waste at this centre into fish food, as we are also looking at the possibility of setting up a fish farm one day," says Tang.
In terms of transport, KLCSI is looking to install cycling paths around Kuala Lumpur in an effort to promote health and family spirit, commuting and tourism. "We are also working on lamps with solar panels and we are experimenting with other gadgets such as mobile chargers and CCTV," Tang says.
"Lately, a lot of developers have been looking to build more wellness centres. We would like to encourage the elderly to do more active things like urban gardening. We are also working on a gadget to remind them when to take their medication. Most of these exciting projects in the pipeline are still in the early stages of planning."
A model development
An ideal sustainable property, whether a home, school or office, has energy, water and biodiversity components. According to Tang, these are divided into hardware and software. "Hardware involves energy, water and biodiversity features that are certified based on certain standards and policies."
In Malaysia, those standards include Leadership in Energy and Environmental Design (LEED) and the Green Building Index (GBI). LEED is an internationally recognised green building certification that provides a sustainability framework for the design, construction, operation and maintenance of new and existing buildings. Points are awarded for a sustainable site, water efficiency, energy and atmosphere, materials and resources and indoor environmental quality, which lead to silver, gold or platinum certification.
The GBI is a voluntary standard that was introduced to guide Malaysian developers to achieve maximum efficiency.
"I believe the green building certification systems are good, although it would be better to not just rely on one system," says Tang, who has worked in the UK, Singapore and Hong Kong. He has extensive experience, including in sustainability assessments for the development of Hong Kong's railways and a number of housing developments.
"The software part of a sustainable development, meanwhile, involves the community. This aspect is more complex as you have to observe the quality of life. It depends on the type of community as well. For example, a younger community may require different types of recreational facilities than an older one. Cycle paths, urban farming, green rooftops and green parks are examples," says Tang.
Three main factors would affect the decision-making, and long-term goals in establishing sustainable properties, he says — urbanisation, climate change and ageing populations.
"Urbanisation is a factor, as rural areas become increasingly less attractive, and more people migrate to towns and cities.
"Second is climate change — many cities are concerned, although Malaysia is relatively safe from natural disasters. For example, buildings have to be waterproof if the weather conditions include severe storms and flooding, and storage and underground units need to be reconsidered."
"The third most important factor is ageing populations. Populations are going to increase and people are expected to live longer, so a sustainable development would have to cater for this, mainly in the form of healthcare and sustainability," says Tang.
"Features such staircases and doors should be designed to be more accessible to the elderly.
"Developers should come up with a sustainable formula for their properties, which leaves room for future modifications to accommodate the elderly."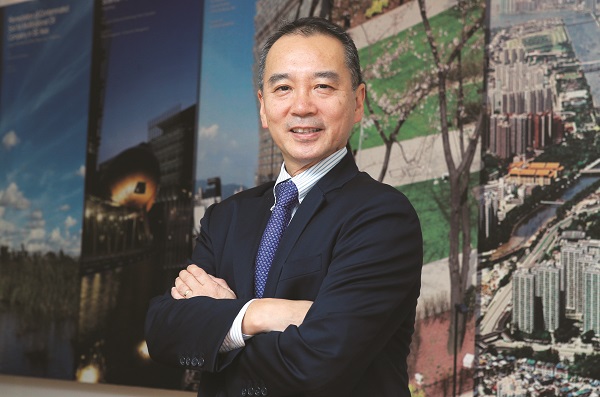 Flavour of the month
Many groundbreaking green technologies are currently being introduced into the global market. According to Tang, one of the more common sustainable technologies is the building automation system (BAS), a sustainable sensor-based technology that adjusts the lighting and temperature of a room according to body temperature.
"Basically, the system links sensors that detect your body temperature and it feeds motion and temperature data to a central unit that instructs the equipment to respond. The data also feeds into a 'predictive logic' computer system that analyses the trends over time," says Tang. Although the technology has been around for at least a couple of decades, it is still not widely used in Malaysia.
Other notable sustainable technologies mostly revolve around water and energy. Tang says local developers should look into saving water and energy. "Water security is a huge issue, and not much attention is paid to this because it is still considered a plentiful resource. But the reality is, as urbanisation increases and more people move into cities, the water footprint will decrease."
There are technologies to alleviate this, he says, such as water purification and reverse osmosis.
Researchers are also experimenting with technologies to make homes and electric cars more energy efficient and integrated, according to Tang.
"One of the more forward innovations is the smart grid system, which distributes energy from solar panels or a power source installed in your home. Any extra energy would be put back into storage or a battery," says Tang.
"This technology is quite popular in Japan. Boulder, Colorado, is experimenting with it as well. The technology would improve tremendously if we could connect the grids in the home, the power station, the solar farm, the wind farm and vehicles altogether. Research is still ongoing to achieve this level of efficiency."
"Smart meters" are also one of the hottest sustainable technologies in the market. "The smart meter helps you identify the level of energy that goes in and out of your home from the power station," says Tang, adding that the use of these technologies should be promoted in Malaysia. "I believe our infrastructure is good enough to handle these technologies, although they would be more effective if cities were better planned."
Challenges
The real challenge for sustainable development in Malaysia lies in the lack of policies. Tang says there are policies on energy efficiency and energy labelling in Malaysia, but "at present, there are no mandatory policies to encourage or support sustainability in developments. In Singapore, for example, it is compulsory to get green building certification, while in Malaysia it is voluntary".
What sort of policies could be implemented?
"Perhaps the government and related agencies could look into incentives and policies to generate more interest in sustainability, and figure out what is best for the Malaysian market. For example, due to the high density and the lack of space in most projects, the Hong Kong government implemented the gross floor area (GFA) concession — if you add more green, sustainable features in unutilised areas such as hidden corridors, the government provides extra space to develop. The additional space is valuable, especially in the compact Hong Kong market where space matters. A 1,000 sq ft apartment is more appealing and marketable than an 800 sq ft one," says Tang.
Most Malaysians look at short-term returns rather than long-term goals when buying a property, he says. "The 'green' thing is not necessarily a seller — people are not buying properties because of their green and sustainable aspects ... I think the two most important needs, or rather priorities, to Malaysians are location and affordability, and developers and designers are building around these two aspects."
Another issue is cost. Tang says the cost of installing sustainable features in a development would take up between 2% and 5% of the total cost. "It is quite costly to add these features, although certain things such as solar panels are becoming cheaper and more attainable now."
There has been some progress. "More developers in Malaysia are including sustainable features in their property designs. I think eco-themed projects by Eco World Development Group Bhd are fine examples of good sustainable developments," he says. "Although Malaysians do have a fair understanding of sustainability, there is definitely plenty of room for improvement.
"Developers and the public need to understand that sustainability is imminent, and there's plenty they can do with it, on top of enhancing the property's value."
To create more awareness, Tang emphasises the importance of education. "Education is key to changing people's mindsets. We have to work on it from the bottom up [for students] and top down [for adults] to create more awareness and understanding of the importance of sustainability. Perhaps we could ... teach the public the dos and don'ts in sustainable properties and the overall environment," he says. "It took about 50 years for Singapore to achieve a sustainable, well-planned city with civic-minded citizens. What we need is more authority in the sustainability sector, to move in a positive direction."
Do not ask your taxi driver about the value of your home. Click here at The Edge Reference Price to find out.
This story first in appeared in City & Country, the property pullout of The Edge Malaysia weekly, on Nov 9, 2015. Subscribe to The Edge Malaysia here.