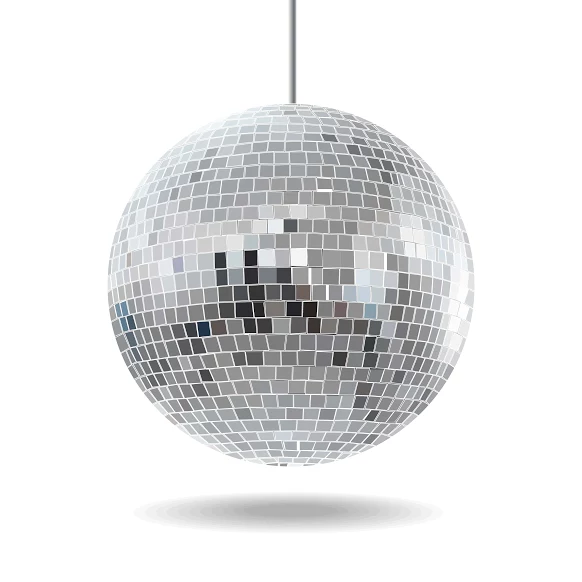 Time flies. In just a blink of an eye, it's the end of the year and we're all ready to welcome the new year again!
While some of us may be hosting parties at home, others may also be looking to a quiet celebration. Still, it's always nice to have some simple decorations to put you in the mood for the new year.
Here are some do-it-yourself decorations and easy games to make that happen.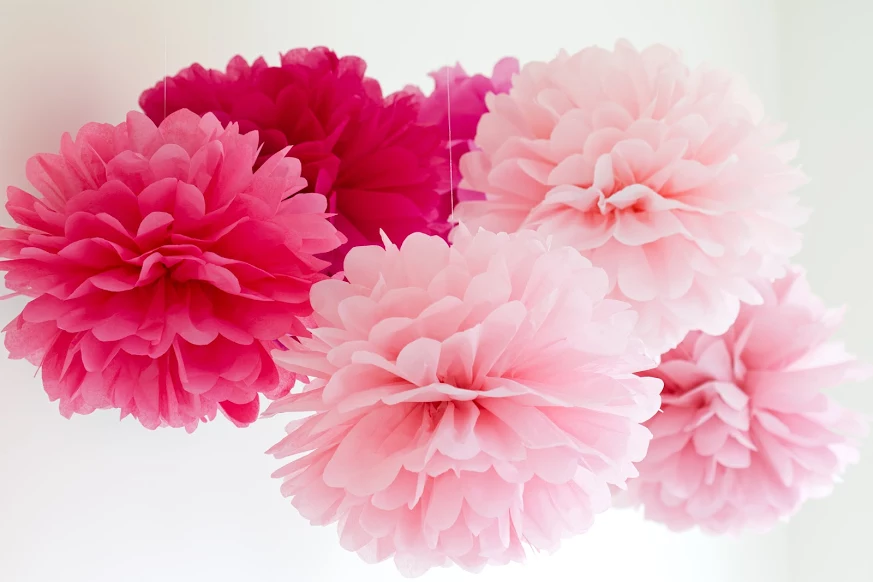 Tissue poms-poms
You will need coloured tissue papers, 24-gauge white cloth-covered floral wire, and a pair of scissors.
First, layer about six to nine sheets of standard-sized coloured tissue paper on a flat surface. Fold the tissues width-wise in an accordion-fold pattern.
Next, use sharp scissors to cut both ends of the folded tissue paper into a point. To make sure you have a secured centre, bind the centre of the tissue with floral wire. Tie a ribbon on the wire so you can suspend the poms-poms if you want.
Lastly, gently pull apart layers of the tissues without tearing them and fluff them to form a sphere.
Decorative marshmallows and candies
These marshmallows and candies don't only look pretty as decorations on the table, they are edible too!
Instead of the conventional round or oval-shaped ones, get creative with unusual marshmallow shapes. For instance, you can pop a star-shaped marshmallow onto a chocolate stick to make a magic want.
They go perfectly with a cup of hot cocoa as you countdown to the new year!

Balloon pop countdown
Decorate the hallway with numbered balloons and pop them each hour as a simple yet fun countdown activity.
To make it more fun for kids, place the balloons all over the house -- in the bedrooms, washrooms, kitchen, and the dining hall -- with a balloon weight. Let the kids hunt them down.
If you can't find numbered balloons, use normal oblong balloons instead. Simply use a marker to write on each balloon numbers representing the hours in a day.

Memory photos
Reminisce about 2015 with this easy-to-make decoration. Hang some string up, develop some of your favourite photos, then clip the photos onto the string with some colourful clips. There is nothing more heart-warming than looking through those pictures.

Decorated cups
Instead of using normal plain wine glasses, kick it up a notch by decorating your cups with three dimensional stickers.
Another alternative would be to dip your wine glass stems in black or gold paint and sprinkle some glitter over them. They will look good on the table as decorations as well.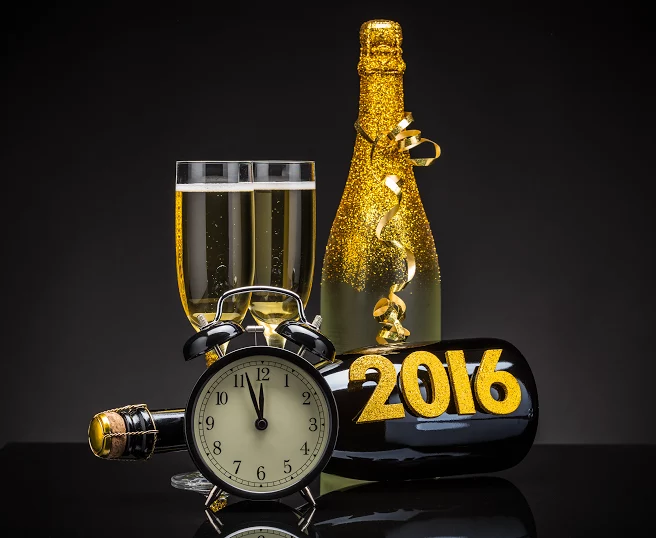 Decorated wine bottle and clock
Welcome the new year with a celebratory toast! Cut out the numbers two, zero, one and six from gold-coloured card board and stick them onto a wine bottle.
Place an alarm clock on the table beside the wine bottle to go off at midnight and pop open the bottle when it hits 12.

Disco ball
It is easy to make your own disco ball with a few items – unwanted compact discs (CD), a Styrofoam ball, bamboo skewer, a glue gun and shears.
Dip the CDs in hot water so that they soften but make sure they are out of the water before they start to warp.
Cut the CDs into small tiny squares of approximately the same sizes using a pair of shears.
Next, use a bamboo stick to put a hole onto the Styrofoam ball so that a string can be put through the hole to form a loop for the disco ball to be hung.
Slowly work your way from the middle of the ball by using the glue gun and sticking the ball with the CD squares round the ball.

Noisemakers centrepiece
Instead of an elaborate table centerpiece, make a simple yet eye-catching one out of noisemakers.
Get some simple noisemakers from a party shop and wrap the stems with colourful wrappers of your choice.
Next, cut out strips of colourful hologram paper and stick them on the paper tongue of the noisemaker. Secure the noisemaker upright on a cake stand with tape.

Streamers
Have some leftover wrapping ribbons from Christmas? Use them to make streamers!
First, divide the ribbons into two lengthwise. Then, cut evenly-spaced fringes on each side and twist each side gently.
Hang them across the windows or use a tape to stick them on the ceiling of the wall so that it spirals downwards.

Have a wonderful new year!
Like our content? Check out
Narratives
– where we curate stories based on topics to keep you well and broadly informed about Malaysian real estate.
Looking for property? Check out
Location Scan
, where we summarize all available options and facts you need in a few clicks. We have updated the tool to include MRT3 stations too.
Curious how much you can borrow? Use
LoanCheck
to get your maximum loan eligibility from various banks, or
LoanReport
to get a FREE CTOS/CCRIS credit report.