WANT to enjoy some fresh air and greenery without stepping outdoors? Why not seek out the "indoor gardens" which are open to the public. These gardens are located within buildings and they are few and far between as it certainly takes some green fingers and expertise to "grow" and maintain these green spaces.
TheEdgeProperty.com checked out four of these public indoor "secret" gardens with free access within the Klang Valley and Greater Kuala Lumpur which you could visit and enjoy.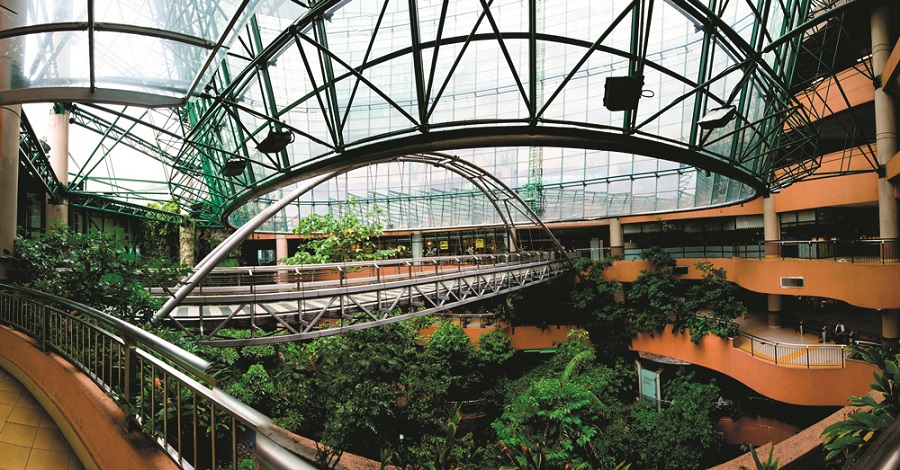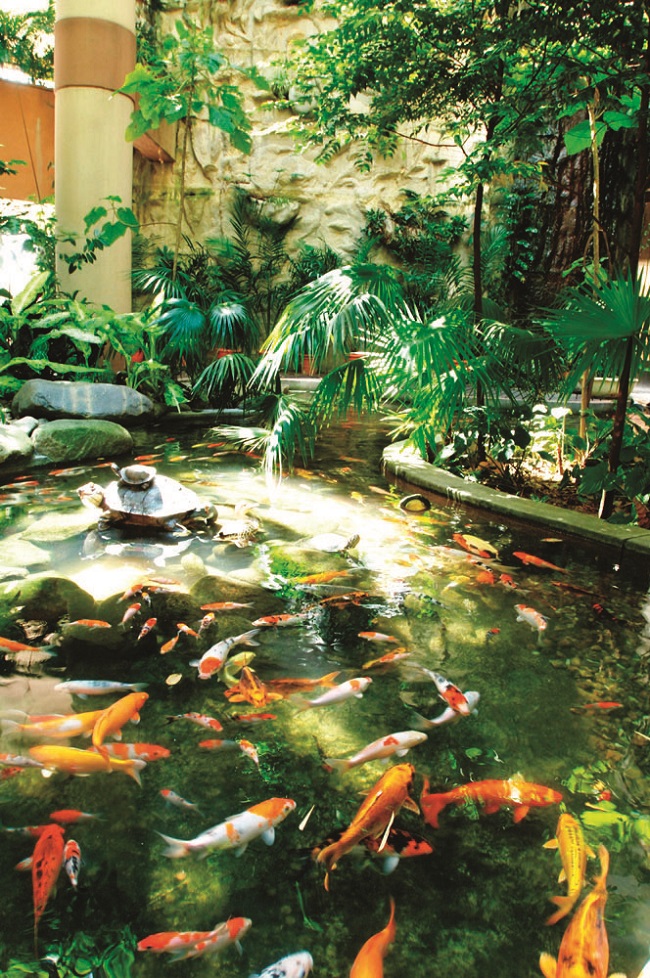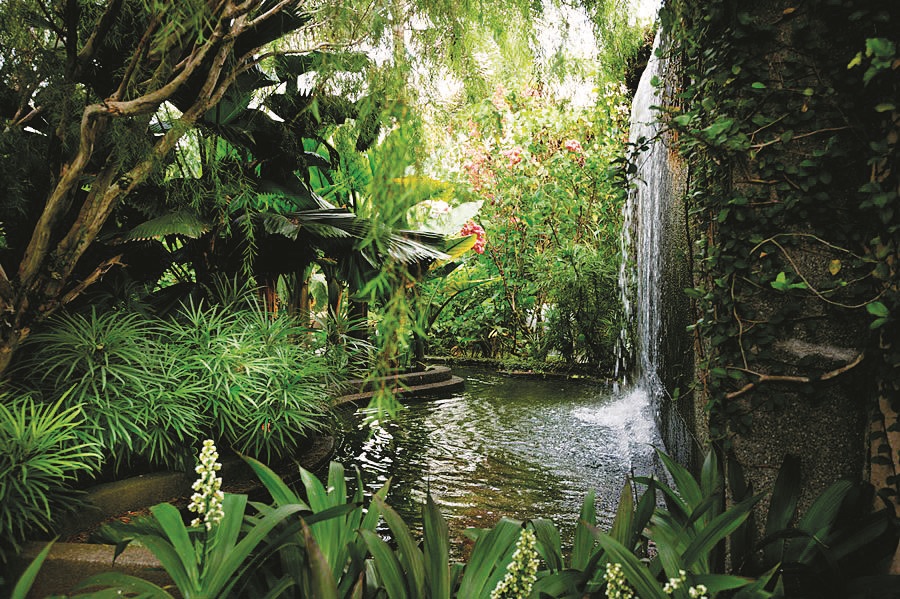 1. One Utama Shopping Centre
One Utama Shopping Centre is well known as the largest shopping mall in Malaysia and one of the largest in the world. Do you know that besides more than 700 retail shops in the shopping mall, there is also a rainforest under the roof?
The rainforest features not only tropical plants, it has koi ponds, suspension bridge and lush foliage, right at the heart of the mall.
There is also a secret garden on the roof top of the mall. The secret garden showcases 600 species of exotic flora at the 30,000 sq ft high-tech rooftop sanctuary 35 metres above the ground. It is also the largest in Southeast Asia!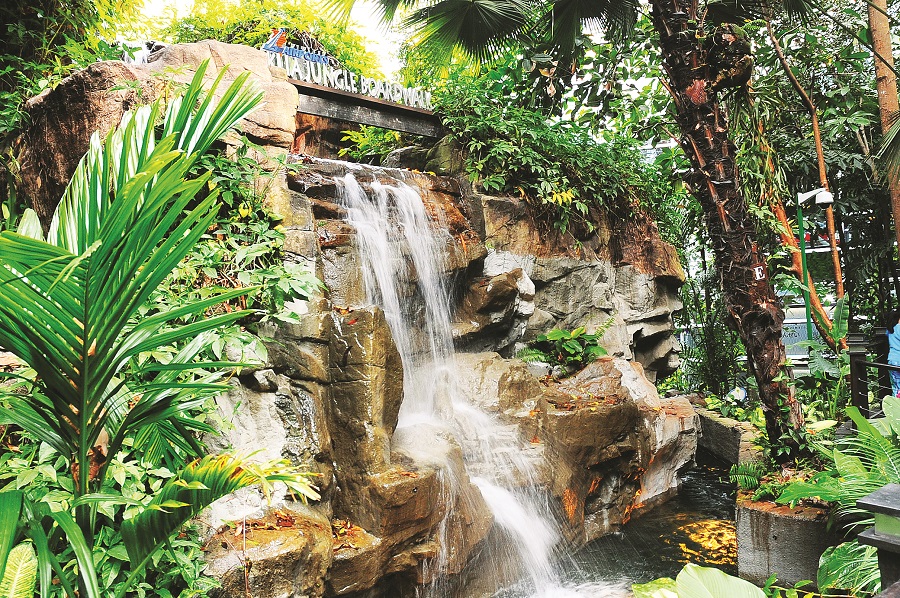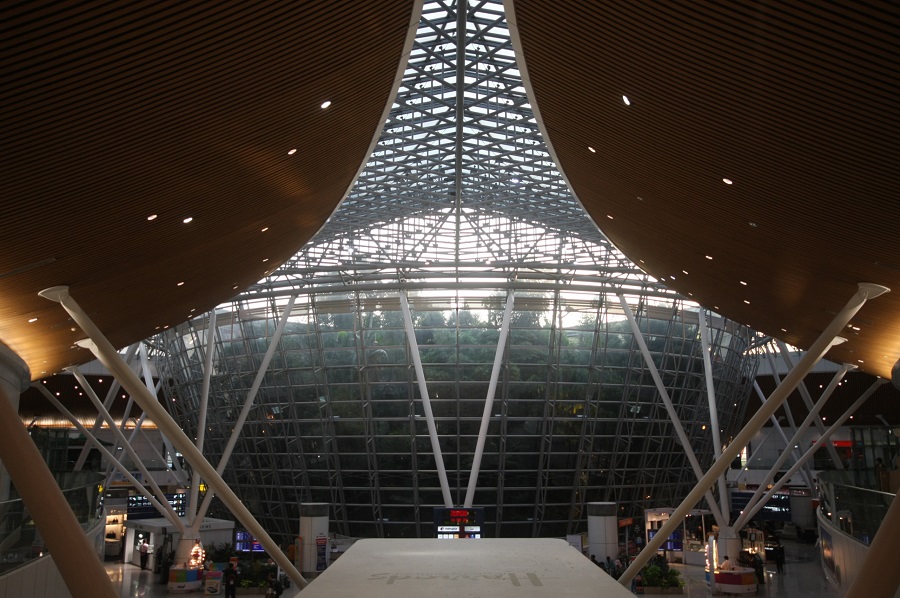 2. Kuala Lumpur International Airport
KLIA is one of the major airports in Southeast Asia. It is located approximately 45 km away from Kuala Lumpur City Centre. Opened in 1998, KLIA is designed and built with the theme of "Airport in the forest, forest in the airport" by offering passengers the refreshing experience of walking through a natural forest environment.
The KLIA Jungle Boardwalk in the Satellite Building is the same forest that has been there before the building was built. It functions as more than just a recreational walk path. It also makes it more convenient for passengers to access shops within the building.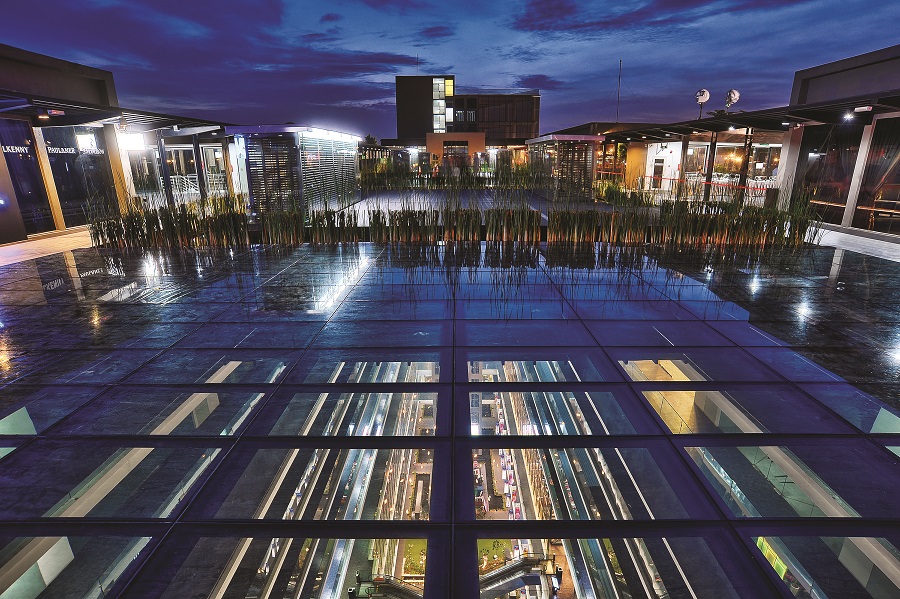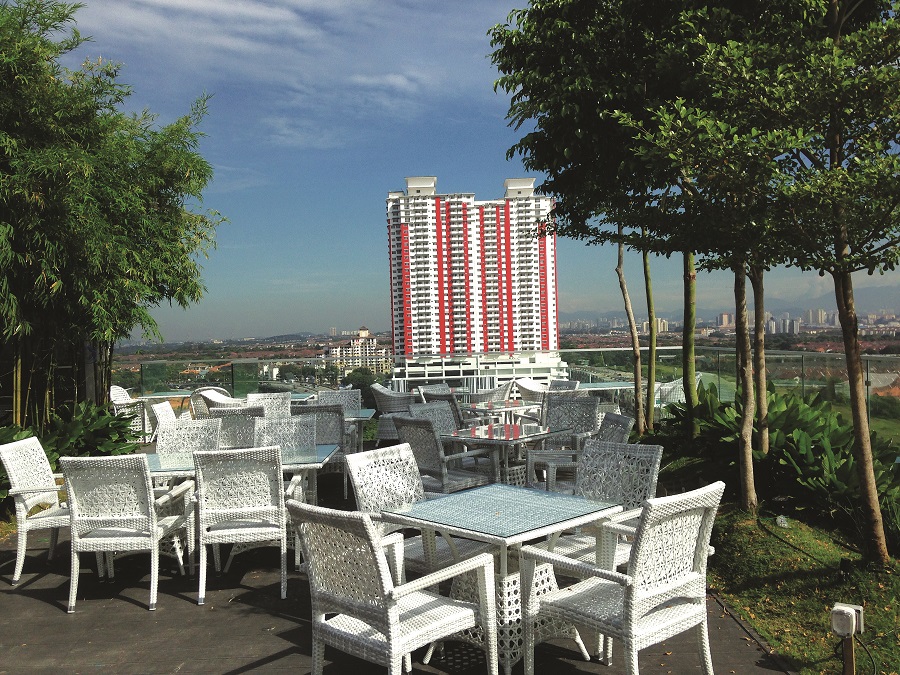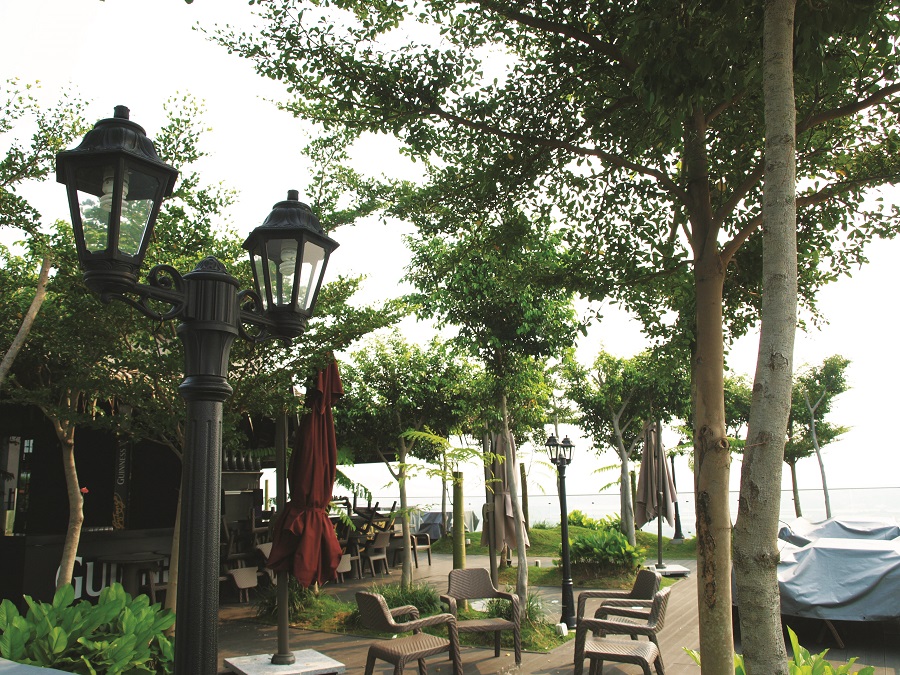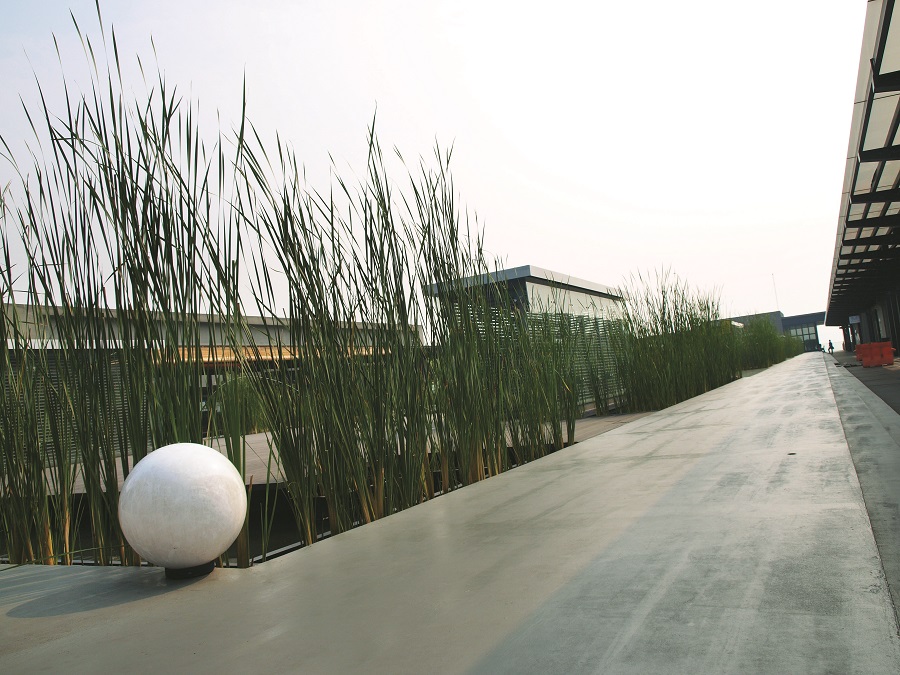 3. Skypark @ One City USJ
Skypark @ One City USJ is one of the latest developments by MCT Bhd. It is an integrated mixed-use development sprawling over 77 acres. Sitting on the rooftop of its retail and office component, Skypark @ One City USJ is a sky garden with rooftop restaurants.
MCT Bhd claims that Skypark @ One City USJ is the largest rooftop garden in the country with restaurants, a swimming pool plus trafficable clear skylight. It overlooks the neighborhoods of USJ, Putra Heights and even Puchong.
The 120,000 sq ft grand sky park is unlike a conventional sky garden. It has a Sky Walk made from a glass panel where one can have the overwhelming experience of walking on glass with 12 floors visible below one's feet.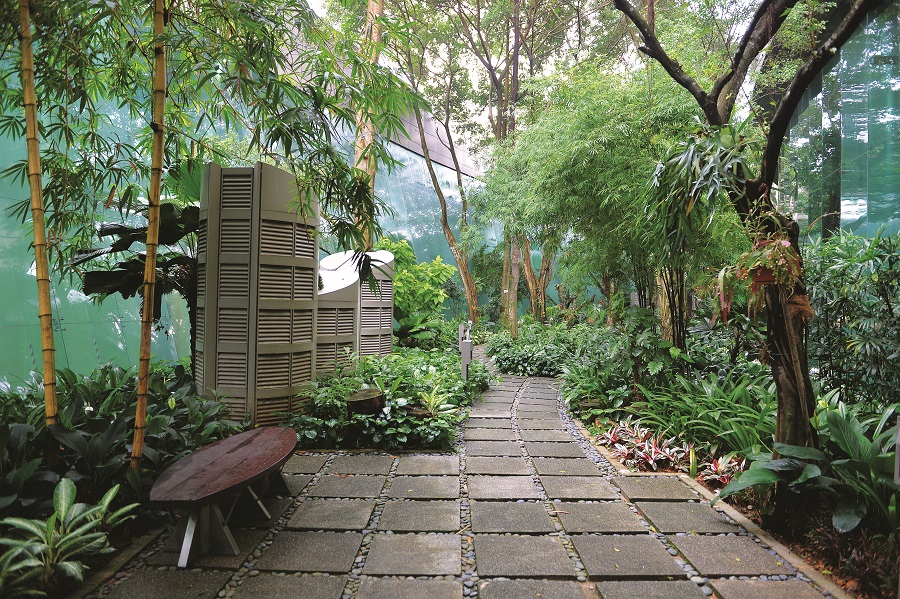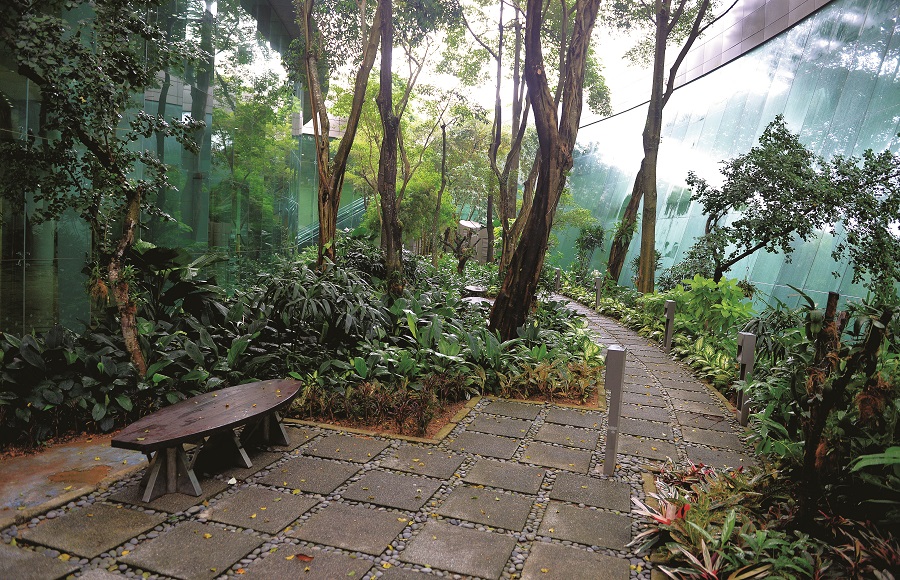 4. Putrajaya International Convention Centre, Putrajaya
PICC was completed in 2003. It is designed to be a world-class convention centre with a built-up area of 1.3 million sq ft spread over nine levels, making it one of Malaysia's largest convention centres.
Standing as if it is ready to fly, the curvilinear building is designed to combine the shape and concept of a traditional kite or wau, with the silver royal belt buckle. The main halls are set underneath the bejeweled "eye" of the buckle.
Besides equipped with exhibition halls, meeting rooms, conference rooms, lounges, banquet halls, galleries, restaurants, retail shops and basement car park for 1,200 cars, there is an internal garden behind glass walls in the circular building!
Interested in property investments in Bandar Utama after reading this article? Click here to check out the properties there.
This story first appeared in TheEdgeProperty.com pullout on March 4, 2016, which comes with The Edge Financial Daily every Friday. Download TheEdgeProperty.com here for free.