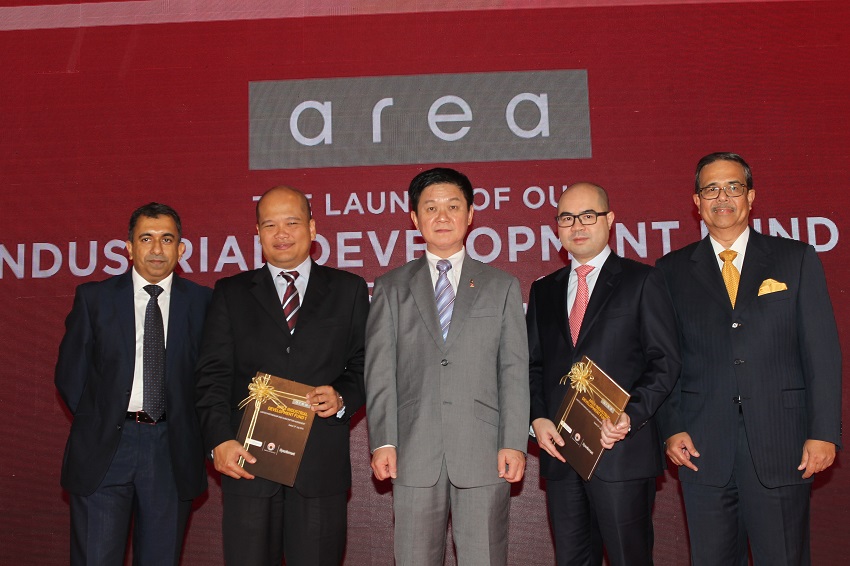 PETALING JAYA (Nov 6): The Employees Provident Fund (EPF) has invested RM250 million into the AREA Industrial Development Fund (AIDF-1), for a 40% share, said EPF CEO Datuk Shahril Ridza Ridzuan at the launch of the fund yesterday.
The launch was officiated by Datuk Lee Chee Leong, deputy minister of international trade and industry.
The fund, Malaysia's first industrial development fund, is initiated by private equity firm, AREA Management Sdn Bhd.
The fund aims to deliver Grade A industrial developments and assets, in an effort to generate foreign direct investment in the Malaysian market.
"EPF's commitment in AIDF-1 forms part of the retirement fund's strategy to increase its exposure in real assets, as part of its continuing diversification strategy. Logistics investing is something that we do a lot of now because it provides the right kind of returns for us. These are the kind of assets that are good for the long term," he said.
AIDF-1 was fully subscribed in August 2015, and is expected be fully invested in 36 months.
Besides the EPF, other investors include the Canada Pension Plan Investment Board and Denmark's Sparinvest Property Investors.
AREA Management Sdn Bhd declined to disclose the size of their stakes.
Shahril said it was good that the fund managed to bring in global investors. "It is a good way for us to market our country as an investment destination for global funds. The logistics industry will be a key growth area for Malaysia and will be an area focus for us in the long term," he added.
According to Datuk Stewart LaBrooy, chairman of Area Management, the fund will promote Malaysia as a preferred destination for multinational corporations to set up operations in Grade A industrial parks in Malaysia.
"In fact, we have now moved past the conceptualisation stage with our maiden investment in the development of an "Inner City Logistics Centre", a 17-acre, high-end warehousing facility in Ampang, Selangor, with 1.6 million sq ft of net lettable area. This is the largest distribution centre to be built in Malaysia," he said.
He added that the landmark new facility will meet increasing demand for inner city distribution in Kuala Lumpur, including parcel distribution, e-commerce, self storage, postal services, cold-chain supply, supermarket supply and fast-moving consumer goods. It be provide advanced logistics services to speed up deliveries in Kuala Lumpur.
"Currently, we are not able to share its gross development value and our returns and future projections, because we are yet to be fully invested," added LaBrooy, who is also the chairman of Malaysian REIT Managers Association (MRMA) and the outgoing CEO of Axis REIT Managers Bhd, which handles the industrial logistics, office-centric Axis REIT fund.
Inner City Logistics Centre is expected to be completed in 2017.
Meanwhile, the fund seeks to invest in more industrial developments around Malaysia.
"We have a few projects planned in the pipeline, although they are still under negotiation ... When we are fully invested, we hope to set up the second series of this fund," he said.
This story first appeared in The Edge Property pullout on Nov 6, 2015, which comes with The Edge Financial Daily every Friday. Download The Edge Property here for free.