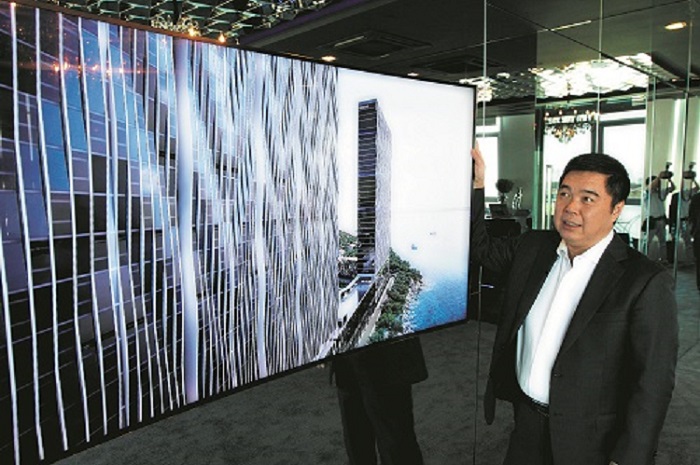 KUALA LUMPUR: Ewein Bhd, which is currently jointly developing the RM800 million City of Dreams condominium project in Bandar Tanjong Pinang, Penang with Consortium Zenith BUCG Sdn Bhd (CZBUCG), is expected to sign the sale and purchase (S&P) agreement for the second parcel of land there on Monday.
"Yes, Ewein is buying the [piece of] land and we will sign the S&P next Monday," Ewein deputy chairman and group managing director Datuk Ewe Swee Kheng told The Edge Financial Daily over the phone.
Ewein is proposing to develop three blocks of luxury serviced apartments on the 1.79ha piece of freehold land, which will have a gross development value (GDV) of RM1 billion.
Bandar Tanjong Pinang entails 110 acres of reclaimed land in Penang that was given to CZBUCG by the Penang state government as compensation-in-kind for the building of the RM6.3 billion Penang undersea tunnel project, which includes three road bypasses.
Meanwhile, Ewein, which was originally involved only in the manufacture of precision sheet metal fabricated parts, has received Bursa Malaysia's consent to reclassify its securities from the industrial products sector to the properties sector by today.
Ewe said it is timely to reflect Ewein's current business undertakings in the property development sector, which is expected to contribute "significantly" to the group's pre-tax profit from the financial year ending Dec 31, 2016 (FY16).
For 3QFY15, Ewein's net profit jumped more than 10-fold to RM6.42 million compared with RM389,000 last year mainly due to contribution from its property development business. Revenue for 3QFY15 more than doubled to RM29.2 million from RM13.43 million in the same period last year.
Ewein has embarked on its business diversification plan into the property and construction segment since 2011. The group's first property project, City of Dreams, is expected to cumulatively contribute RM200 million in profit before tax and minority interests over a four-year period.

This article first appeared in The Edge Financial Daily, Dec 23, 2015. Tap here to subscribe for your personal copy.