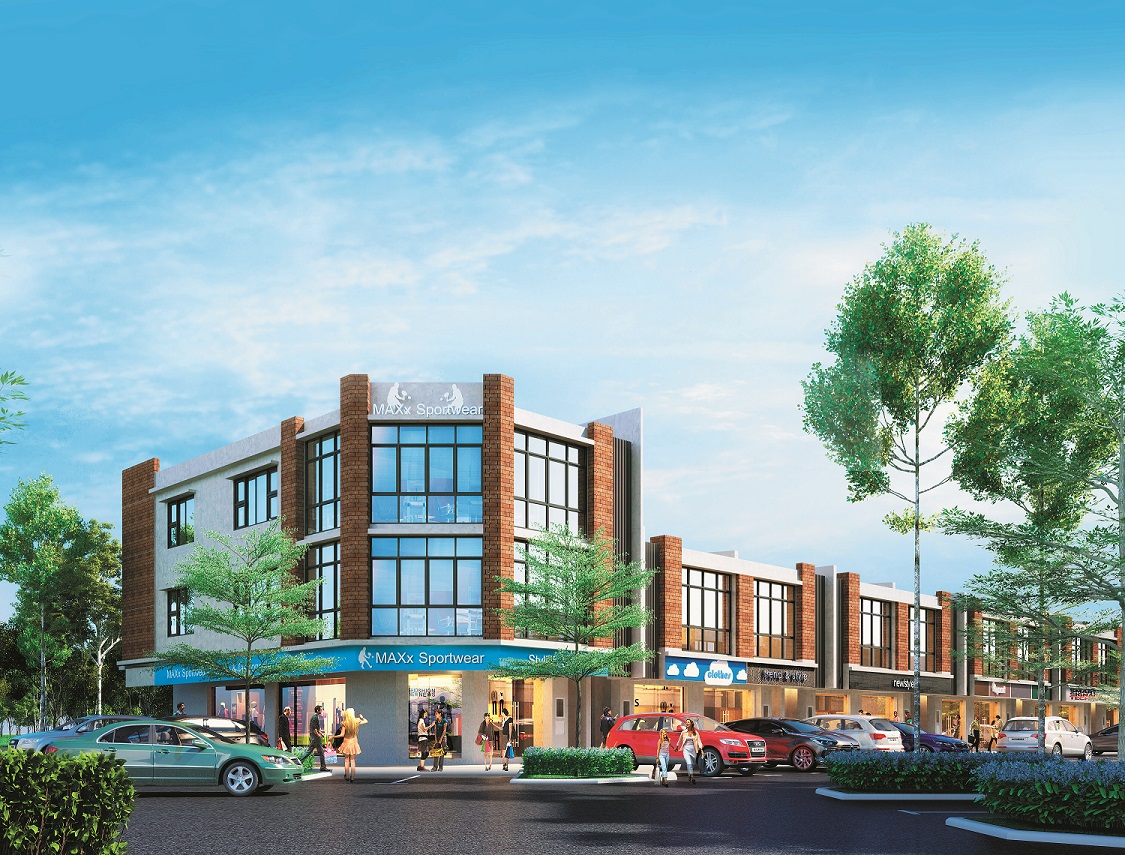 PETALING JAYA (March 18): Sunsuria Bhd is set to launch its first residential property at Sunsuria City before the end of the year.
The developer will be launching 663 apartment units and about 448 units of small office/home office (SoHos) at its 525-acre township in Putrajaya South, Salak Tinggi, in the third quarter (3Q2016), Sunsuria's director of sales and marketing Simon Kwan told TheEdgeProperty.com.
Sunsuria City has an estimated gross development value (GDV) of RM10 billion and comprises residential, mixed commercial, commercial and transit-oriented developments. There will a proposed school, a recreational park, a university campus and an outlet mall.
"The three blocks of apartments have built-ups of 800 sq ft and are indicatively priced from RM380,000 while the SoHos will be priced from RM350,000," Kwan revealed.
The developer is still deciding on the sizes of the SoHo units. Both projects are open for registration, said Kwan.
The apartments, with an estimated GDV of RM250.82 million, 40% of the 2 and 3-storey shop offices at its Jasper Square project have been taken-up since its launch in February will be built on a 17.8-acre site.
The SoHos, with an estimated GDV of RM145 million, are part of a 7.4-acre mixed commercial development where the developer had launched 78 retail units last December. The retail units, with built-ups of 2,282 sq ft and above, and prices starting at RM1.9 million, have seen a take-up of 90%.
On its recent February launch of 86 units of 2 and 3-storey shop offices at its Jasper Square project, also in Sunsuria City, Kwan said about 40% have been taken up so far. The shop offices, which measure from 20ft by 65ft, are selling for RM1.5 million and above.
According to Kwan, Sunsuria City has excellent connectivity via several highways as well as public transport.
"The township is linked via an exit from the Putrajaya-Cyberjaya Expressway (FT29), which is connected to the North-South Central Link Expressway (ELITE). The Express Rail Link Salak Tinggi station is 28 minutes from the KL Sentral station and seven minutes from the KLIA ERL station," he says.
"The township is 12km to KLIA, 38km to Taman Puchong Utama via the ELITE highway, 48km to KLCC via the MEX Highway, and 22km and 16km to Putrajaya and Cyberjaya via the Dengkil Bypass respectively," he added.
On the soft property market, Kwan believes it is due to factors such as difficulty in obtaining bank financing and a wait-and-see attitude by potential buyers. Nevertheless, he expects Sunsuria City to attract buyers with amenities such as the Xiamen University Malaysia campus in the heart of the township.
"The Xiamen campus will cater to more than 10,000 students in addition to about 40 universities and colleges within a 30km radius of the township," Kwan said.
Another attraction that is coming to the township is the Kuala Lumpur International Outlet (KLIO) mall, which is set to open by 2017.