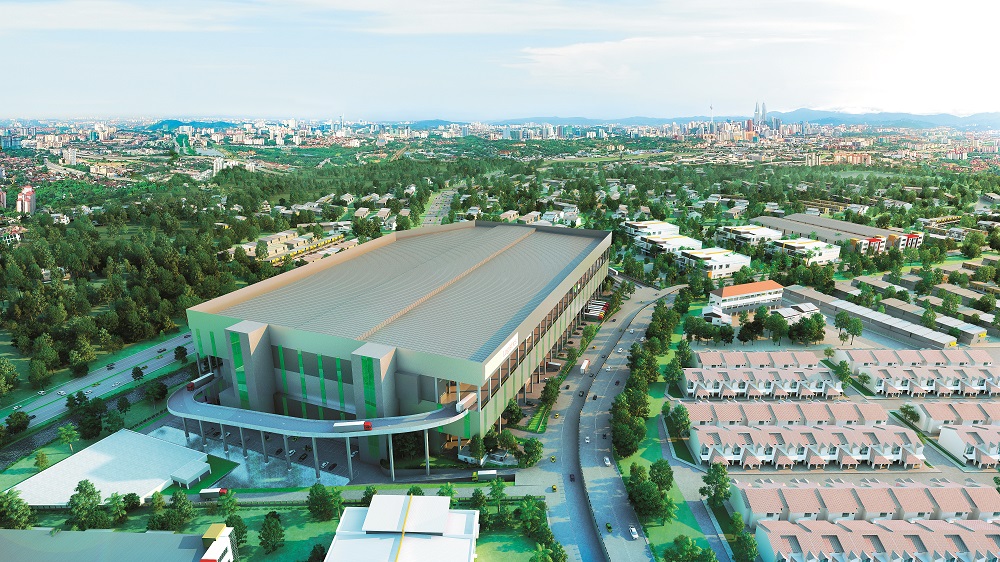 RUNDOWN factories and warehouses, small and large, have long been a common sight in Malaysia. And that is something Datuk Stewart LaBrooy and Rajesh Kumar Tharmalingam, chairman and CEO of Area Management Sdn Bhd respectively, are looking to change as the world moves into a new industrial era driven by e-commerce and the logistics markets.
Area Management is a real estate private equity and advisory firm with a focus on industrial investment opportunities. It has an office in Singapore called Area Advisors Pte Ltd.
"New industrial developments have been severely lacking in Malaysia as property developers focused on housing, retail and office developments in the last 20 years. We intend to leverage the pent-up demand for new industrial estates by providing our clients with some of the latest thinking in the development of new industrial estates," says LaBrooy, the former CEO of Axis REIT, who has more than 40 years of experience in the industry.
"My experience in running Axis REIT made it very clear to me what a gem of an investment industrial assets are. They have long leases in play, which after they ran out, were very often sitting on very valuable real estate," he says.
Rajesh, who has a background in finance, grew up listening to his grandfather and father talk real estate.
"Real estate is the family business but I stayed out of it for a while. In 2008, I worked on a project that brought a Brazilian mining company to Lumut and it changed my mind about a lot of things related to industrial [property]," he says.
Area Management started in 2012 when the company successfully concluded advisory work on a A$750 million portfolio for a major pension fund. That same year, LaBrooy and Rajesh invested in 125-acre i-Park and 35-acre SME City, which sit next to each other, in Kulaijaya, Johor.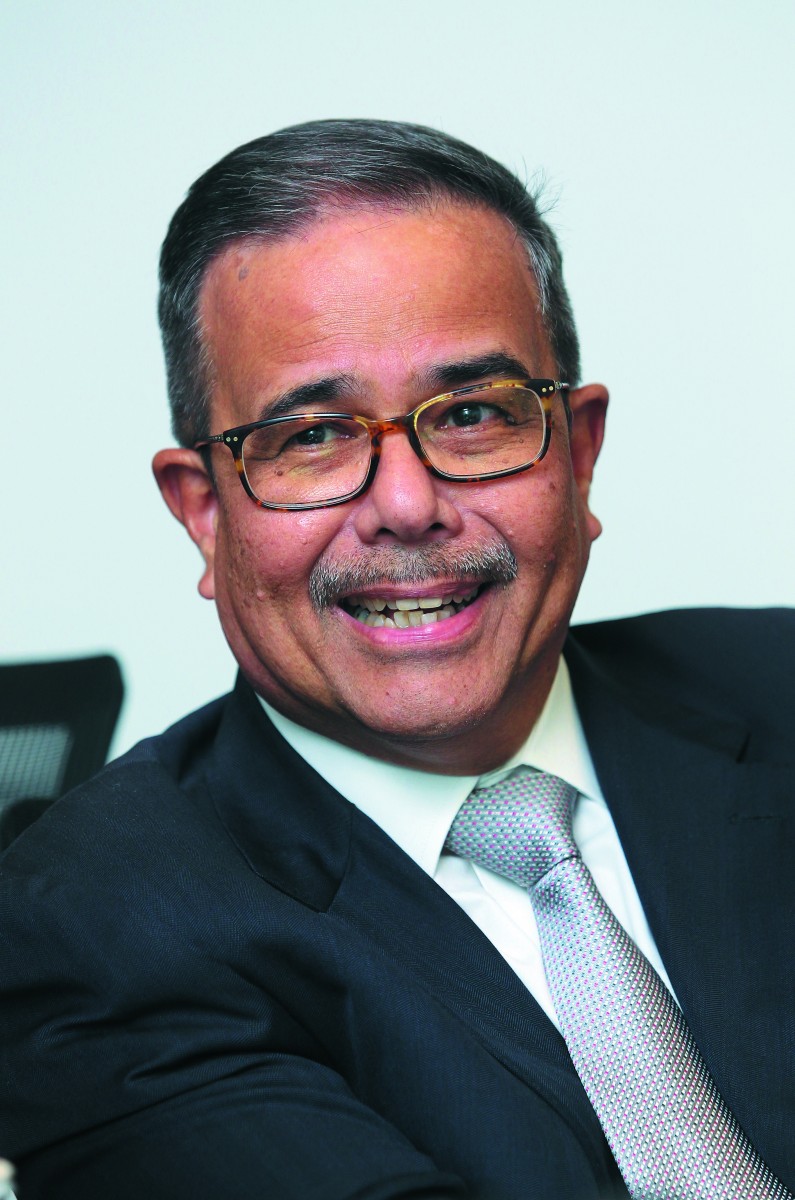 Axis AME IP Sdn Bhd was the joint-venture company set up to develop the projects. It is equally owned by AME Group and Axis IE Sdn Bhd. The latter is a special purpose vehicle set up by LaBrooy with Axis Group as a shareholder. Together, Rajesh and LaBrooy hold 20% of the JV.
The two developments, which have a combined gross development value (GDV) of RM600 million, are located in the Indahpura township, within the flagship Zone E of Iskandar Malaysia.
i-Park redefines how industrial estates should be built, says LaBrooy. It is gated and guarded with managed worker accommodation on site, urban parks with walkways, landscaping, full services including high-speed broadband, and a high level of customisation for customers, among others.
SME City targets local and Singaporean SMEs and is the first of its kind, says LaBrooy. It aims to provide the industries in i-Park with support they will need to operate on the latest just-in- time delivery concept.
The combination of SME City and i-Park will form the concept of industrial cities that LaBrooy hopes to duplicate in other parts of Malaysia.
"It was a test market for us to see if our concept would actually work. It was hugely successful. In fact, the whole concept can be further fleshed out because we never had anything like this. We looked at connectivity, the road systems, and did everything that was supposed to be done.
"i-Park has a multinational target market and is highly customable. The difference is that we don't build and sell, we build for people to lease. If they want to buy, that's also an option. It's a build-to-sell and build-to-lease strategy," says LaBrooy.
Late last year, Axis REIT acquired a 300,000 sq ft industrial complex for RM61 million in i-Park. SME City, which was launched in March 2013, was completed in April 2015 and is fully sold. I-Park is scheduled to be completed in December this year.
"We really turned this around in three years, which means it is a quick and successful monetisation," says LaBrooy.
Darling of the investment community
"Industrial assets have become the darlings of the investment community. They are very keen on investing in industrial parks," says LaBrooy.
He notes that over the past decade, industrial assets have catapulted into the forefront of investable assets and are hotly pursued by pension funds, insurance companies and REITs.
"The problem was there was no ready capital available for the development of new, large logistics warehouses and industrial estates. Developers took to building readily disposable small industrial units to be sold to a naïve investment community who soon found out that the products they purchased were not what the market wanted.
"Industrial assets, when leased long term, provided rock steady residuals in valuations and predictable cash flows, which are now very highly prized," LaBrooy says.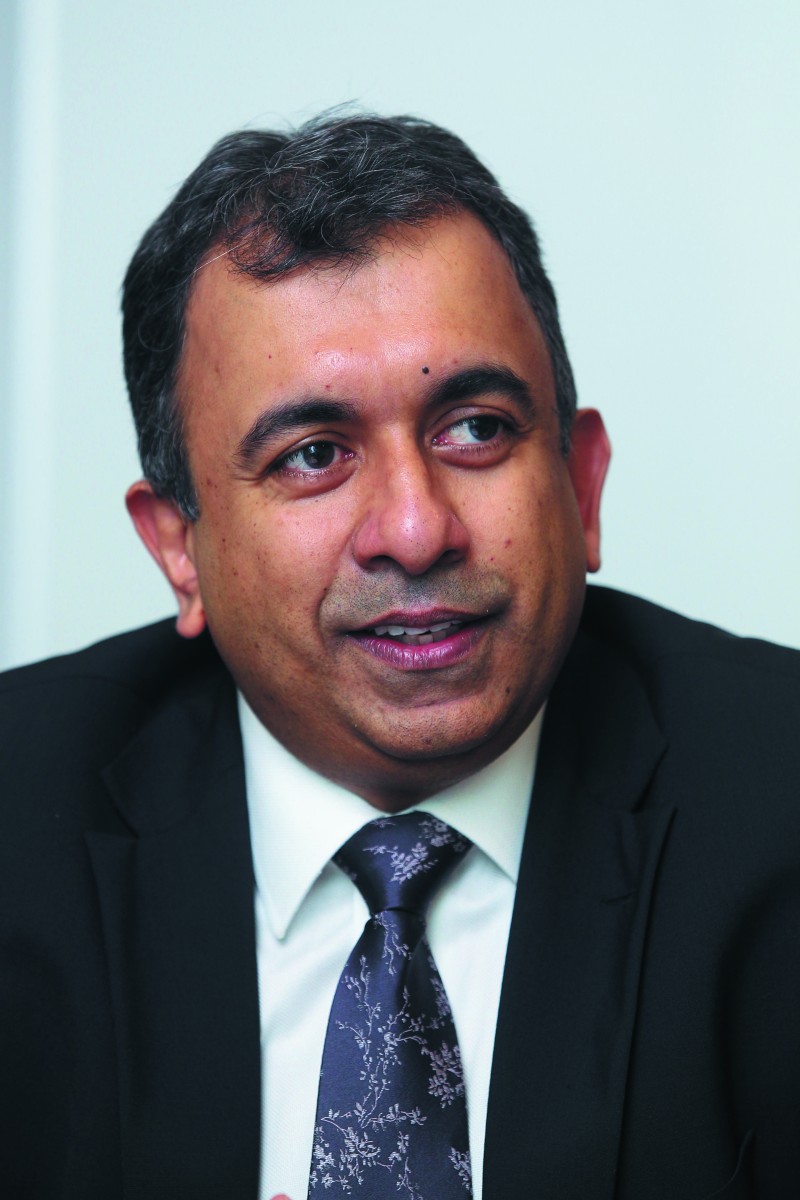 Rajesh is surprised by the growth of industrial assets globally, calling it a "phenomenon".
"We have seen how it is growing in places like Europe and Australia. It's growing faster than people can imagine," says Rajesh.
"The logistics industry in Malaysia is at the start of a revolution that will see a shakeout and consolidation of the players in the field. Compared with Australia with its 22 million population, we have one tenth of the warehouse space. One million sq ft facilities are common in Australia, where companies seek automation and efficiency to be competitive. Compared with Australia, we are still in the stone age," says LaBrooy.
LaBrooy and Rajesh believe that e-commerce and global standards will be the driver of change in Malaysia. They note the current demand for larger warehouses with multinationals specifying more sophisticated warehouses with much higher levels of automation, taller ceilings and flatter floors.
According to market research firm eMarketer, e-commerce sales are projected to breach US$3.5 trillion within the next five years. Meanwhile, CBRE, in its Global Real Estate Market Outlook 2016 (GREMO2016), notes that e-commerce will continue to reshape the logistics market and demand for big-box space will remain strong. Logistics users are expected to ramp up efforts to secure smaller in-fill locations to meet growing consumer expectations for same and next day delivery of online orders.
"None of the existing warehouses in Malaysia can compete with these demands," says LaBrooy.
LaBrooy and Rajesh believe that by focusing on industrial assets as an asset class, Area Management is differentiating itself from the rest of the field.
"We are filling a vacuum in the demand curve for these assets. Not many developers understand what it takes to perform well in this field and our long experience working with global partners who have excelled in this space has given us a decisive edge in the segment," says LaBrooy.
"Our vision is to be at the forefront of the development of modern integrated estates catering to the new industrial and logistics revolution taking place globally."
Rajesh adds, "The strategy is for us to be at the right place at the right time. I think changes we are seeing in other parts of the world will come to Malaysia because we have the infrastructure, and we are a fairly mature economy in Asean."
Last year, Area Advisors (Singapore) made the move from an advisory role to become a fund management company, undertaking investment management activities. The setting up of the Area Industrial Development Fund (AIDF-1) is a first in Malaysia. The Employees Provident Fund (EPF) invested RM250 million, or a 40% share. Other investors include the Canada Pension Plan Investment Board and Denmark's Sparinvest Property Investors.
"The investors of AIDF-1 are sophisticated industrial asset investors that currently hold large global portfolios of industrial assets and want to add more. AIDF-1 gives them access to new Grade A assets in Malaysia.
"The development of high-quality industrial estates acts as a catalyst for foreign investors looking to diversify their manufacturing locations ... remember that Malaysia has some of the best infrastructure in Asia," says LaBrooy.
The depreciation of the ringgit gave the fund an unexpected advantage.
"By August last year, the fund was fully subscribed and ready to go. Then the ringgit started to collapse, which ended up giving us more money to invest," says LaBrooy.
The fund raised US$150 million from local and foreign institutional investors. It was fully subscribed in August 2015 and is expected to be fully invested in 36 months.
"Our fund is well placed to seek out good locations and our teams of specialised consultants can deliver designs in very compressed time frames. We are leveraging long-standing relationships that have been nurtured over the years and capitalising on the growth in demand by SMEs and MNCs for high quality industrial properties," says LaBrooy.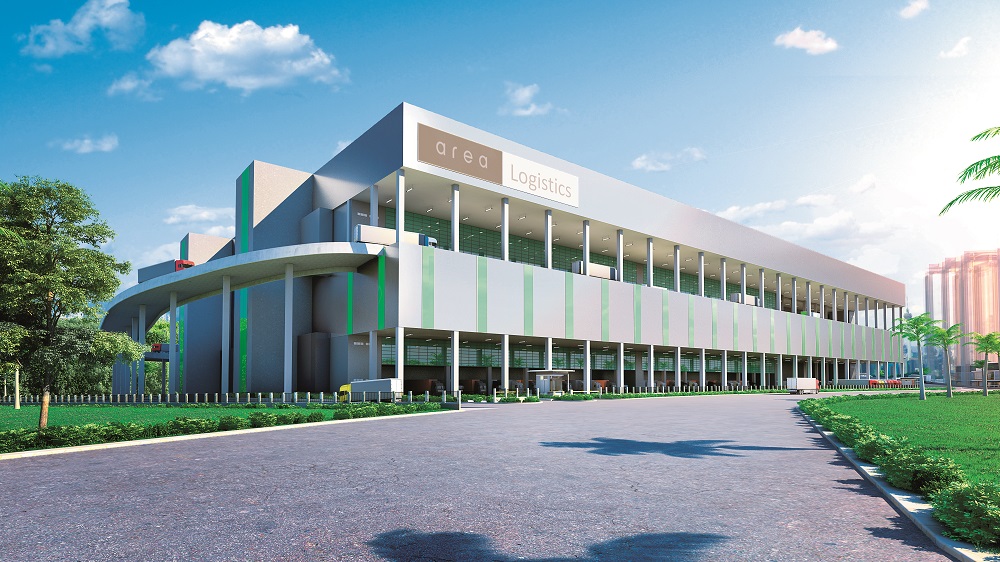 A first in the country
The fund's maiden investment comes in the form of an inner city mega distribution hub — called Area Logistics — that boasts 1.5 million sq ft of warehouse space. It is the first of its kind, as well as the largest integrated logistics building in Malaysia.
The development, which sits on the site of an old chip manufacturing factory, is located about 10 minutes' drive from KLCC, and purpose-built to serve the inner-city logistics and e-commerce supply chain networks.
Area Logistics has large floor plates of about 400,000 sq ft per level and three floor plates with fully sealed docking bays, catering for 20ft to 40ft container trucks.
Car parks are separated from the warehouses and access will be through turnstiles and biometric/radio frequency identification device passes. There will be full CCTV surveillance. It has Grade A warehouse specifications.
According to CBRE's GREMO2016, the expansion of online shopping and expectations from consumers for fast delivery have led to compressed delivery requirements. The next or same-day delivery are becoming the norm and placing extreme pressure on supply chains.
"The result is that the 'last mile' of delivery will continue to be the key focus for logistics users in 2016," says CBRE.
Colliers International, in its 2016 Asia Pacific Property Outlook, notes that e-commerce has been catching on in an increasing number of emerging economies in Asia.
"For example, Alibaba's 'Single Day' internet shopping festival alone recorded a record US$14.3 billion in sales on Nov 11, 2015, more than four times the volume of sales on Black Friday and Cyber Monday in the US combined," reports Colliers International. "However, the development of logistics facilities in Asia has largely lagged demand, leading to sustained demand for high-quality logistics space in 2016."
According to LaBrooy, "We think this is where the next big thing [in the industry] is going to be. This is the kind of building we want to build. It's ambitious with 1.5 million sq ft of warehouse space. It has four levels, including the basement. We stacked three warehouses on top of each other with a very unusual ramp design, which is generous, wide and with very gentle slopes so trucks can make that trip up without worries.
"It was a 40-year-old building, which we tore down and rebuilt. You have the Middle Ring Road 2 running on one side and there's another highway that leads to the Duta-Ulu Klang Expressway. The thesis is, we are going to bring in the big trucks at night, unload, sort and in the morning, then deliver with small trucks. This way, there won't be any big containers running around the roads in the morning."
LaBrooy notes that most of the demand these days are for larger warehouses and the big players are no longer happy with smaller warehouses.
"The new demand is for warehouses between 500,000 and 1 million sq ft. They are not looking at 100,000 sq ft anymore, and those who build smaller warehouses now will not gain much traction or decent rents because there is no demand for them," he says.
Cost and efficiency are two things companies look at in today's world.
"If a company has 10 small warehouses, it has to hire 10 managers and enough staff for each. If it's just one large warehouse, it becomes very efficient. People often think rent is the highest cost but about 60% of the operating cost comes from labour," says LaBrooy.
Rajesh concurs: "From a facility perspective, regional warehouses used to be about five to six metres high. Now, it's about 12 metres. The next generation is talking about 15 to 20 metres. Why does it need to be so high? Companies want to stack as high as possible but not pay rent for too much space. These are the things we have to be cognisant of as we move forward in the cycle."
LaBrooy cities retailer Mark & Spencer Distribution Centre in the UK as an example. It has a built-up of 900,000 sq ft and is 25 metres high.
"It is equivalent to 11 Wembley-sized football pitches and is capable of processing one million products a day. Marks & Spencer will shift from 110 warehouses to just four," says LaBrooy.
According to Rajesh, e-commerce is not just for retailers. "We have seen companies like German automakers using the e-commerce platform to deliver their goods to factories, warehouses, service centres and to customers directly.
"One thing we have seen in different parts of the world, and it's coming to Malaysia, is that companies will not go back to the traditional way of doing things. We are built on the idea that the market is going to change and e-commerce will move things forward for us," says Rajesh.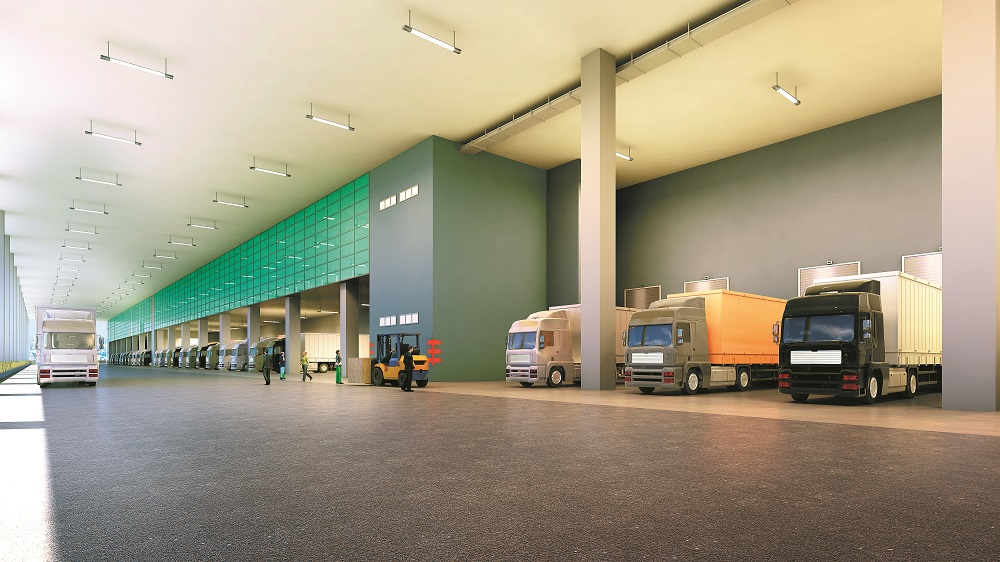 The way forward
LaBrooy, who officially took up his role as chairman of Area Management in early January, immediately after stepping down as CEO of Axis REIT, admits he is still adjusting to the transition.
"I'm moving away from an operational role to a more helicopter one. I'm transitioning and trying to adjust. I like getting down to the ground doing the work ... it's a learning curve," he says with a laugh.
He adds that this is the planning year for Area Management.
"We are looking and getting the sites organised and then we will start marketing aggressively. What we are doing is part of urban regeneration as we are turning brownfield sites into really high-quality real estate.
"If you take a helicopter ride over the Klang Valley, you can see it's littered with old, rundown factories and warehouses. Someone needs to show that things can change. It's like the emergence of new generation of kopitiams. They are hipper and more interesting," says LaBrooy.
According to Rajesh, Area Management is focusing on four locations for its industrial parks — Selangor (logistics, food, automotive, SME and manufacturing), Johor (logistics, SME, relocation of Singapore-based factories, food, oil and gas, electronics), Penang (electronics and manufacturing) and Perak's Lumut/Ipoh corridor (mining, logistics and resources).
"We have to keep investing, I think not because we want to do it for the sake of it but to keep the momentum going. We also want to be able to go to customers and say we have more than one product to offer.
"We are looking at large integrated industrial parks where we can deliver the kind of Grade A investable assets for our investors to hold in the long term. We would like to focus on logistics assets but are looking to develop fulfilment centres for e-commerce clients, cold chain warehouses for the halal industry and specialist buildings for the new emerging industries," says Rajesh.
LaBrooy adds, "We are negotiating with several parties for space and we are also looking at co-investing with developers or landowners, as well as buying and developing ourselves."
This article first appeared in City & Country, a pullout of The Edge Malaysia Weekly, on March 28, 2016. Subscribe here for your personal copy.