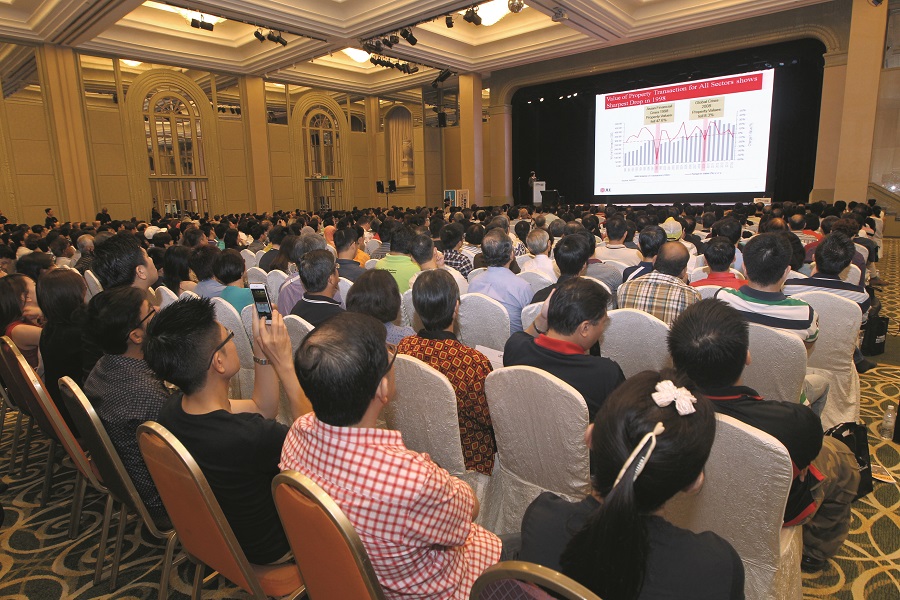 THERE were mixed views among real estate experts as to when the property market would rise from its current slumber. While some were optimistic that things will pick up in 2017, others had yet to see light at the end of the tunnel.
However, there was no doubt among speakers and panellists at last Saturday's (April 30) The Edge Investment Forum on Real Estate 2016 (REIF 2016) that opportunities abound even in uncertain times. What an astute investor would need to do is research.
Do your research
From what was shared at the forum, it was obvious that doing one's research on a potential buy is now more critical than ever in order to choose the right product, the right location, the right developer, etc.
REIF 2016 was themed "Riding out the storm: Pitfalls to avoid". This annual forum organised by The Edge Media Group was held at Sunway Putra Hotel, Kuala Lumpur. This year's forum was presented by Sunway Property and supported by TheEdgeProperty.com.
Here are the key takeaways from the speakers.
1. Look out for new properties on the secondary market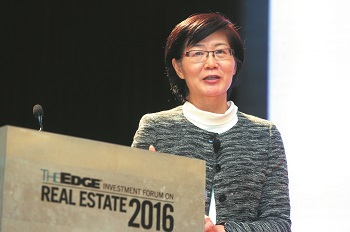 JLL Property Services (Malaysia) Sdn Bhd country head and managing director YY Lau (pictured,left) started the ball rolling with her views on "Market outlook: Where are we at the curve?". Lau held an optimistic view that the property market will begin to recover next year and believes that now is a good time to buy. One could look out for properties on the secondary market from owners who are exiting from the Developer Interest Bearing Scheme (DIBS), she said. DIBS, where developers absorb the mortgage interest during construction, was halted by the government in 2014.
"The impact of DIBS will be fully felt this year, and there will be a lot of choices for investors who are looking for opportunities," she shared. Lau believes that the current market condition is not as bad as most people imagine.
2. Go for shoplots near MRT and LRT stations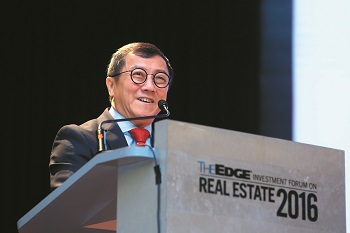 Next up was Savills (Malaysia) Sdn Bhd managing director Allan Soo (pictured, right) who spoke on the topic "Investing in retail – shoplots or shop offices?" While this property type seems to have lost its luster among investors, Soo believes shoplots in residential growth areas where its supply is low and in areas supported by a strong transport infrastructure such as the LRT and MRT lines are worth considering. He cited the example of the upcoming Pavilion Mall in Damansara Heights where there are two MRT stations, 500m from each other.
"Of course to rent a retail space in a big mall is going to cost a lot, so people can actually consider investing in a shophouse at Jalan Kasah [in Damansara Heights]," he said. He also mentioned Bandar Tasik Puteri and Bandar Puchong due to the LRT extension and the large population in those areas.
"Investing in a property requires a lot of research. You need to understand certain dynamics such as the market trends, location, where the demand is coming from and if there will be any upcoming activity generator. Put the LRT and MRT railway maps together with all your highway routes and that is where you should put your money," Soo concluded.
3. Consider properties Down Under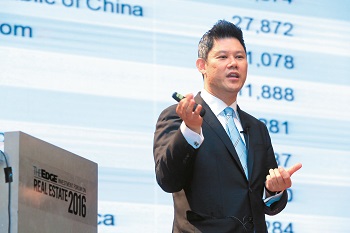 Meanwhile, investors could also consider putting their money in Australia where the property market is stable and provides long-term steady returns, said Jalin Realty founder, owner and group CEO Ian Chen (pictured, left). The Australian property investment consultant in his talk on "Investing in properties Down Under: Have you missed the boat?" pointed out Melbourne and Sydney, where residential supplies are steadily rising due to strong demand. "The population and demand are growing strongly, and
Australia also has very low vacancy rates," Chen remarked.
"Have you missed the boat? You have not; in fact, there are plenty of boats now. Developers are more innovative and there are more projects to be launched in the next three to four years. My advice is to choose the right one," he added.
The final session of the day was a panel discussion themed "Where to put your money – real estate, stocks or REITs?". The panellists were Sunway Bhd executive director, non-independent executive director Malaysian and managing director to the property development division for Malaysia and Singapore Sarena Cheah; Kenanga Investment Bank Bhd head of equity research Sarah Lim; and Axis REIT Managers Bhd CEO and finance director Leong Kit May.
4. Location, developer and future growth catalyst
Cheah said last year was a period of adjustment for the Malaysian property market, and that it will continue this year, offering buyers a chance to look for potential good deals.
"The time is right now, but buyers need to look at properties in good locations, developed by reputable companies as well as potential future growth before making their decision," she added.
5. Take a long-term view with stocks
As for property stocks, Lim said investors will need to have a long-term view of at least 12 to 18 months as the stock market is expected to be volatile over 2016. "For longer-term investors, there are deep-value developers backed by strong management while those with compelling yields may offer downside support," she said.
6. Look at REITs
Meanwhile, Malaysian real estate investment trusts (REITs) continue to give conservative but stable returns. According to Axis REIT's data, M-REITs have outperformed the FBM KLCI by 79% as at March 2016, and have always outperformed since 2011.
The panel discussion was moderated by The Edge Communications Sdn Bhd and The Edge Property Sdn Bhd managing director Au Foong Yee. In her opening speech, Au said the Malaysian property market has run into headwinds as transactions have dipped while new property launches have slowed. Despite the challenges confronting the sector, the market is not dead, she said.
"There is no such thing as a good time to buy property. Any time is a good time if you know how," said Au.
About 600 readers of The Edge attended the forum. Participants also took the opportunity to visit the booths set up by Sunway Bhd, Ho Chin Soon Research, as well as TheEdgeProperty.com.
Read the full report in the May 9 issue of City & Country, the property pullout of The Edge Malaysia.
Start your search for a condominium of your choice HERE.
This story first appeared in TheEdgeProperty.com pullout on May 6, 2016, which comes with The Edge Financial Daily every Friday. Download TheEdgeProperty.com here for free.