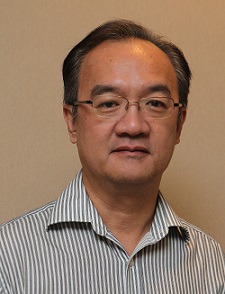 KUALA LUMPUR (Jan 21): The Johor property market will see "good buys" in the second half of the year, as more auctioned properties become available in the market, according to KGV International Property Consultants (M) Sdn Bhd director Samuel Tan (pictured).
Speaking at the 9th Malaysian Property Summit 2016 (9MPS) here yesterday, Tan explained that the expected higher housing non-performing loans (NPLs) will lead to an increase in auctioned properties.
"We are beginning to see more auctioned properties in Johor and the number is gradually increasing," he said. "There will be more serviced apartments because the affordable segment is always the most vulnerable segment in every economic downturn."
Tan added that developers should clear their existing stocks before launching new products in order not to flood the market.
Earlier, 9MPS organising chairman James Wong said NPLs are expected to increase this year, although not to the level seen during the Asian financial crisis. He added there was a higher number of auctioned properties in the last quarter of 2015.
"NPLs are expected to increase but it won't be as bad as the previous recession where it reached double digits. Bank Negara (Malaysia) is more prepared now," said Wong, who is also the managing director for VPC Alliance (Malaysia) Sdn Bhd.
The increase in NPLs is attributed to a higher unemployment rate as well as the impact from Developer Interest Bearing Schemes (DIBS) that is resulting in the ample supply in the market now.
Nevertheless, Tan said the common practice of auctioneers reducing the reserve prices of unsold properties should be stopped, to avoid setting a low benchmark for the industry.
"Auctioneers would reduce the reserve price by 10% each time they are unable to sell an auctioned property and they should not do it anymore because potential buyers would rather wait for the price to go down," he added. "I have seen cases where buyers waited for the prices to go down by 40% before they bought."
The 9MPS was organised by the Association of Valuers, Property Managers, Estate Agents and Property Consultants in the private sector (PEPS). The Edge Malaysia and TheEdgeProperty.com were media partners of the event.
Interested in property investments in Johor Bahru after reading this article? Click here to check out the properties there.