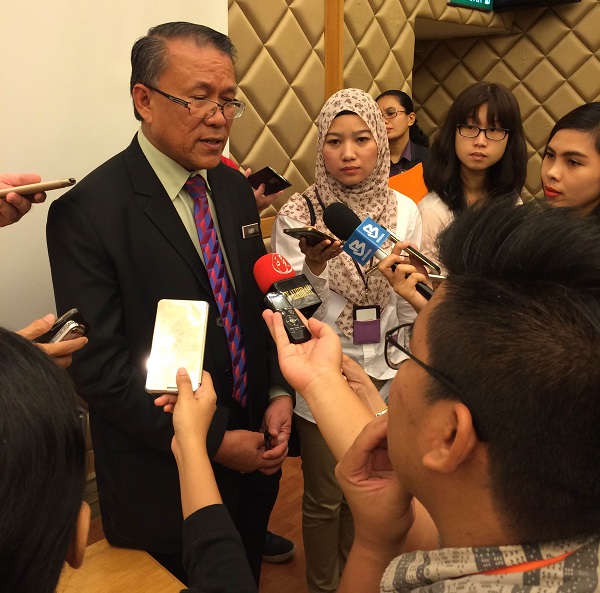 KUALA LUMPUR (Jan 27): Kuala Lumpur City Hall today announced a new service it said would simplify the process of obtaining development approvals in the Greater KL area.
The "Kuala Lumpur integrated submission, be efficient, systematic and transparent" system, which City Hall officials have dubbed "KL is best", covers the procedures for small-scale and non-residential projects.
Mayor Datuk Mhd Amin Nordin Abdul Aziz said the new process would reduce the number of procedures and days for approval of construction of projects.
"We are now anticipating a reduction of approval days from one year to only 60 days.
"This is in line with our goal to attract more multinational companies to invest in the Greater KL area by building a safer, more liveable city with better investment opportunities," he said at a joint press conference with the Special Task Force to Facilitate Business (Pemudah) and InvestKL.
Amin added that the service also included the 1Serve Counter introduced earlier this month.
Amin also said City Hall was committed to enhancing the city's livability, including strengthening public safety programmes.
"We are installing more than 1,000 closed-circuit television (CCTV) cameras in identified crime hotspots across the city, lighting up the back streets and constructing pavements with railings and shrubberies to increase protection.
"We also ran a pilot programme banning motorcycles from entering the city after 8pm but the test results showed that, aside from being unfeasible, most crimes in the city centre were committed during office hours," he said.
Amin said the first phase of the RM4 billion River of Life project was expected to be completed by 2018, while the tender process for the second phase would be completed by the end of the year. -- The Malaysian Insider
Interested in property investments in Kuala Lumpur after reading this article? Click here to check out the properties there.