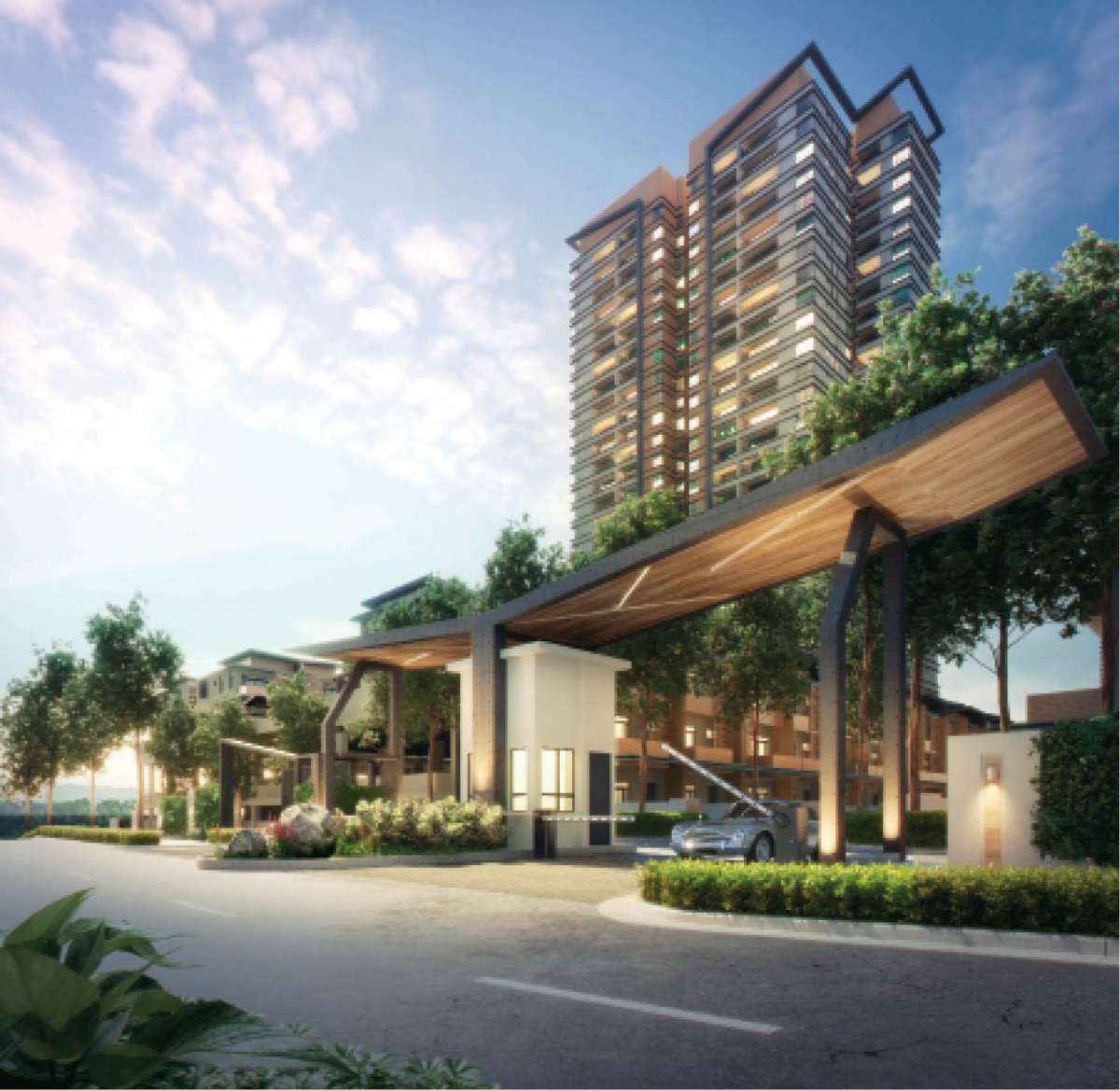 LAND Pacific Development Sdn Bhd may be a new kid on the block, but it is very ambitious. It aims to develop projects worth a total of RM2 billion in the next four years, starting with its maiden scheme, Impiana Hills Cheras, which is slated to be launched by next quarter.
The company was founded in 2014 by Andrew Chiu, a non-independent, non-executive director of Land & General Bhd and managing director of Malaysia Land Properties Sdn Bhd (Mayland). His father is Tan Sri David Chiu, the major shareholder of Mayland's holding company, Prestige Aspect Sdn Bhd.
The management team of 20, which includes managing director Eddy Tan and executive director Simon Shek, has a combined experience of more than 40 years in property development. Tan was general manager of Mayland and Kepong Industrial Park Group before he joined Land Pacific. Shek was a director of a private investment arm of Shanghai Henvision Investment Ltd. He also worked for Far East Consortium International Ltd and DTZ in Hong Kong.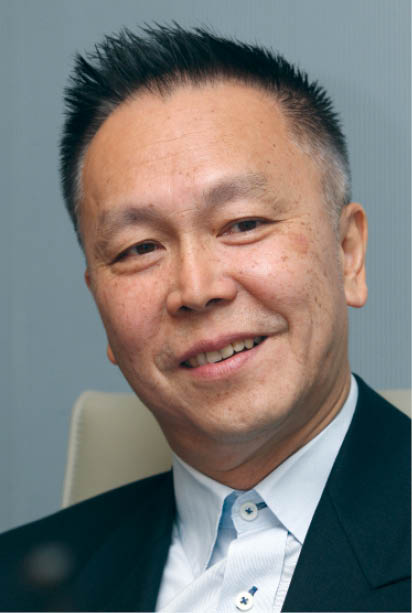 Technology-based firm
When asked why he set up another property development company, Chiu explains, "Mayland and L&G are companies that possess rich history and traditions, with a proven track record that works for their shareholders. There would be too many risks involved in applying my innovative methods and vision to these companies, and that may not fare well with the shareholders."
At Land Pacific, he advocates the use of technology to achieve maximum benefits in planning projects and acquisitions. "I believe in science. What better way than to apply it to the work I love and to benefit my customers," he explains. "The biggest difference between Land Pacific and other developers is our adaptation of the user-based interface (UBI) method. It is a scientific model that we harness to customise our products based on research and data analysis."
UBI, he adds, takes into consideration the innovation of the most unforgiving property markets in the world, such as Hong Kong, Tokyo, New York and London, where the Chiu family has businesses.
This method has allowed Land Pacific to test original ideas, along with those of international frontiers, and to customise and introduce them into its products. It also allows the company to pinpoint the exact needs of its customers and come up with a seamless, modern and convenient final product.
He believes that the combination of UBI and the input of end-users will allow the company to create homes "that buyers will struggle to find anything wrong with".
Together with architectural company Carnaby HPA, Land Pacific also uses a working model, the Profit Efficiency Management System, to help identify projects according to future value creation, based on analyses of market sentiments, product efficiency and product saleability.
Impiana Hills Cheras
This RM200 million freehold stratified development will comprise a 29-storey tower block containing 202 serviced apartments, 60 three-storey terraced houses and 30 two-storey terraced houses.
The gated project will be developed on 4.86 acres of elevated land just next to Impian Golf & Country Club in Cheras, Selangor. "This project has a golf course on one side and a forest reserve on the other. The land overlooks high-end properties such as bungalows and semi-detached houses," managing director Tan says. The target market for this project is owner occupiers and upgraders living in the area.
The apartment block will offer eight units per floor and will be served by four lifts. The units are designed to allow plenty of natural light in.
"We make sure the units and space planning are practical and functional. All apartment units have a horizontal layout, meaning each unit has a width of 20ft for the living and dining areas. This design brings in more light, unlike the conventional vertical layout. It is as good as a landed property," he explains.
The apartments come in two sizes — 1,200 sq ft, with a 3+1 bedroom layout, and 1,400 sq ft, with a 4+1 bedroom layout. Prices start from RM500 psf.
The 2-storey terraced houses will have a built-up of 1,700 sq ft each while the 3-storey terraced homes will be 2,300 sq ft each. Prices range from RM380 psf to RM500 psf.
Common facilities in the development will include a beach, swimming pool, sauna, alfresco dining and jogging track.
Tan explains that the project has been designed to reflect the company's vision and mission. "We believe that with the good products and a good management team, the value of the properties will eventually increase. We spent a lot of time doing research and talking with people who use that particular space to create suitable products for the end-user," he says.
"People will always enjoy good products. We don't just hand over the property and go away. We would like to spend more time to make sure that things are done properly in terms of maintenance, landscape and security."
Going forward
Land Pacific has acquired five pieces of land in the Klang Valley totalling more than 30 acres with an estimated gross development value (GDV) of RM1.3 billion. It is in negotiations to acquire more landbank to increase the figure to over RM2 billion.
"Klang Valley is our focus," Tan says. "After Impiana Hills Cheras, we will be working on another piece of land in the area, which will also have a combination of apartment towers and terraced houses. The launch could be as early as this year, depending on the market conditions and project approvals."
It is also working on a piece of commercial land in Kajang for a mixed development with a GDV of RM450 million.
Tan believes demand from buyers is still strong but they are more selective now due to the challenging market, which has affected sentiment. "People are talking about loan rejections now ... it is an issue, but people have to get used to it because in many countries in Asia, house buyers can only borrow up to 70%. In Hong Kong, it is maybe 50% or 60%. It is the norm and we are going through this period of adjustment now," he explains.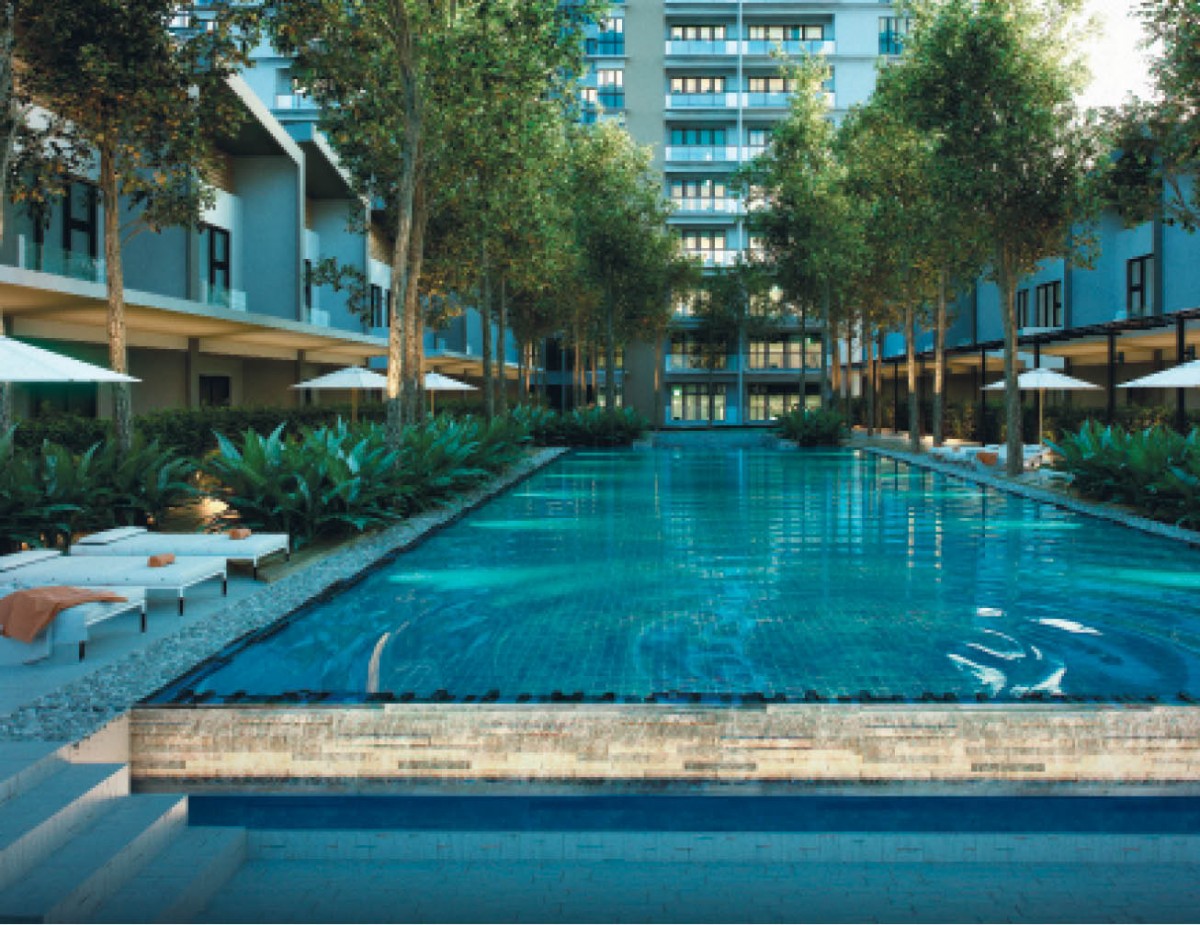 "Our household debt is high, so many people are tightening their belts, especially on big-ticket items. And they can afford to hold back and wait. It is a buyer's market now but property prices are unlikely to go down."
At the group level, Chiu says, Land Pacific's ultimate objective is to create a property consortium that is known for its developments across Southeast Asia.
"We have acquisition plans in Vietnam, Indonesia, Thailand, the Philippines, Singapore and Australia, and hope to solidify a position in each of these countries in 10 years," he says.
"Southeast Asia is going through urbanisation, with a young population and a strong, educated middle class, so its growth potential can be phenomenal. I am willing to put all my bets on that," Chiu concludes.
This article first appeared in City & Country, a pullout of The Edge Malaysia Weekly, on May 30, 2016. Subscribe here for your personal copy.