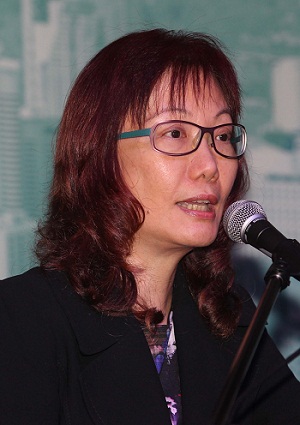 KUALA LUMPUR (March 12): As globalisation is an unavoidable trend in the future, especially after the signing of Trans-Pacific Partnership (TPP), Malaysian real estate agents need to equip themselves with cross-border property investment knowledge to embrace future challenges, urged Malaysia Property Incorporated (MPI) general manager Veena Loh (pictured).
"Malaysia [property investment] is moving into a new direction, to Asian markets including China, Japan and other Southeast Asian countries. We have to embrace globalisation as there are developers from China coming to Malaysia to market their properties," she said during the Malaysian Annual Real Estate Convention 2016 (Marec'16) in her session entitled "Positioning Malaysia in the international property market: The role of real estate agents".
She noted that the Asia-Pacific region's high-net-worth individuals have a quarter of their investments in property as most of them are optimistic about the capital appreciation of property assets, compared with their North American counterparts, who only have 20% of their investments in property.
According to CBRE, Asian outbound real estate investment reached another record high in 2015, reaching US$62.4 billion (about RM254 billion) -- a 37% increase from 2014.
Loh said Malaysian property agents should grab the opportunity to expand their network to property investors overseas.
"There are a lot of foreign investor markets that property agents could look at, such as expatriates, Malaysia My Second Home (MM2H) applicants, parents of foreign students and medical tourists," she added.
Among them, healthcare tourists and parents of students are some markets that have great potential as these segments have the highest number of visitors.
Last year, Malaysia welcomed 882,000 visitors who participated in healthcare tourism and 136,000 visitors who visited their children or relatives who studied in Malaysia.
"Healthcare has big potential if we could provide them more value-added services, such as fetching them from airport, bringing them to the healthcare centre and taking them on a tour to the properties as well as explaining the potential investment opportunities to them," Loh explained.
In order to encourage more foreign investors to Malaysia, MPI has introduced its mobile application, Malaysia Property Investment Showcase, to provide more information to interested foreign buyers.
"The mobile application has Japanese, Korean and Mandarin versions to cater to foreign buyers from different countries," she added.
Do not ask your taxi driver about the value of your home. Click here at The Edge Reference Price to find out.