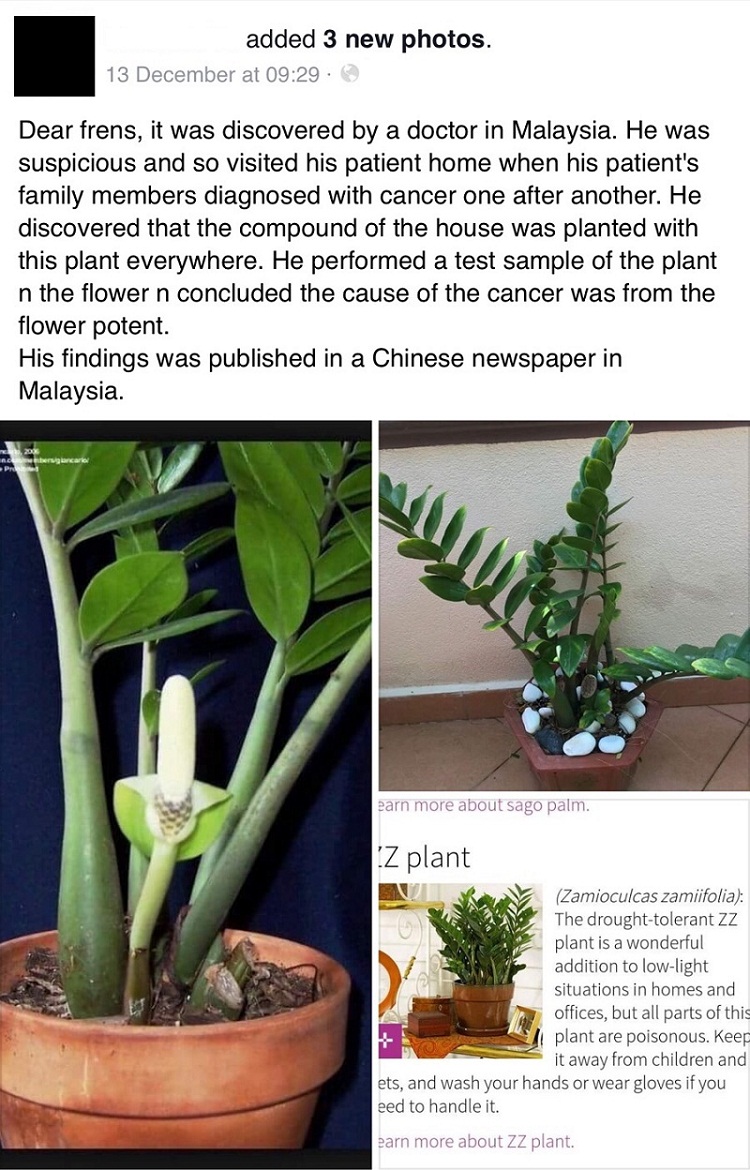 KUALA LUMPUR (Dec 22): A plant expert has dismissed recent social media claims that a popular house plant causes cancer as lacking scientific proof.
Dean of the Faculty of Agriculture at Universiti Putra Malaysia (UPM) Prof Ghizan Saleh said that no scientific research had been carried out to establish a connection between the plant and cancer.
"There is no scientific data that says the plant can cause cancer. Every claim has to be proven scientifically, not just based on incidence and coincidences," he said.
However, Ghizan, who is the head of agriculture and food cluster for the National Council of Professors, said that even though Zanzibar Gem had never been proven to cause cancer or leukaemia, the plant was toxic if ingested.
"There is a need for more scientific research on the actual effect of this plant but for now I can safely say that there is no proof that it can cause cancer or leukaemia.
"I hope people could talk based on proven facts instead of sensationalising matters," he added.
A social media posting went viral recently, in which it was claimed that a doctor was making a house-call on a cancer patient, whose family had also been diagnosed with cancer. According to the post, the doctor noticed the Zanzibar Gem house plant growing around the patient's home, so he took some samples for testing. The post claimed he found the plant to be acutely carcinogenic.
In a similar post, the plant was also blamed for the deaths due to leukaemia of two botanists from University Sains Malaysia (USM).
However, USM rubbished the story and asked social media users to stop sharing unverified news about the university.
The Zanzibar Gem is known to be popular among Malaysians, because it is believed to bring good luck and prosperity. -- The Malaysian Insider