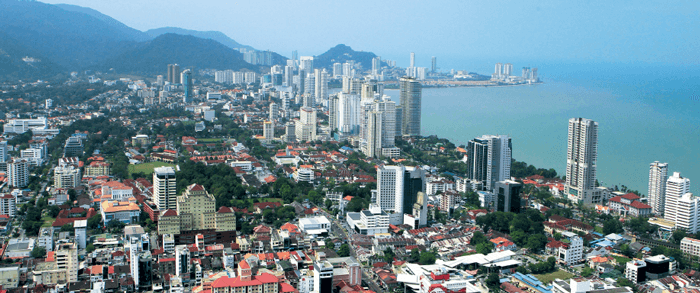 KUALA LUMPUR (Dec 15): Despite a protest by hundreds of fishermen in the southern region of Penang against a massive land reclamation proposal to fund the Penang Transport Master Plan (PTMP) on Sunday, state exco Datuk Abdul Malik Kassim said the plan had been well received by the community.
The Batu Maung assemblyman said he had engaged some 120 members from the fishing community earlier this month and they had been "very positive" towards the proposal after being briefed about the plans and the benefits in store for them.
He also said two-thirds of the fishermen affected by the land reclamation proposal were in his constituency.
"We found that after we explained, they understood the proposal better and received it positively.
"After all, land reclamations is not new to Penang. Such projects have been done before off the coast of Jelutong, Tanjung Tokong, Gelugor and Bayan Lepas," Malik told reporters today.
He said the people would accept the proposal if they knew of the economic spillovers which would benefit them and their children.
"The light rail transit hub will also be in Batu Maung.
"The fishing community can benefit from businesses like water taxis," he said, referring to the water taxi component of the PTMP.
The project delivery partner of PTMP, SRS Consortium Sdn Bhd, has proposed the reclamation of two islands measuring 1,300 acres (526ha) and 2,100 acres respectively, off the shore near Kampung Permatang Damar Laut in Batu Maung.
A third island of 800 acres may also be reclaimed beside the two larger islands off Gertak Sanggul if necessary.
On Sunday, hundreds of fishermen representing 14 fishermen units from areas like Batu Maung, Gertak Sanggul and Balik Pulau staged a protest by the sea in Sungai Batu against the land reclamation project.
They said the project would destroy fishing grounds and fish breeding areas by causing sedimentation.
Malik said the state government would not abandon the fishing community but would protect their interests and look into the concerns about their livelihoods.
"The process to engage them has started and we will continue to talk to them and hear their views.
"When the Detailed Environmental Impact Assessment (DEIA) is carried out, consultants will study the impact the project will have on the people and the marine life. The final approval for the project will be based on the results of these studies.
"When they go to the ground to conduct social impact studies, the consultants will engage with the fishermen and all other interested parties," he said.
Malik said the reclamation was in open sea and the fishermen would still have their fishing grounds.
He said it was a technical matter and the state would keep a close watch on the issue.
On the community's concerns that they might be relocated, Malik said it was too early to say with the proposal only at a preliminary stage.
"The consortium will work out the details and we will take it a step at a time." -- The Malaysian Insider