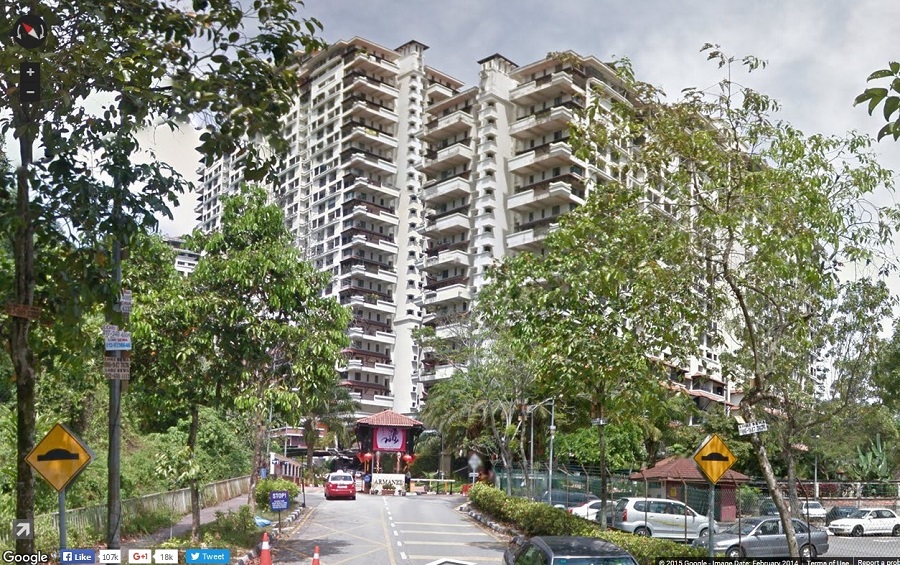 • Bandar Sri Damansara and Damansara Damai, which we collectively call Damansara North, have evolved over the years. Based on theedgeproperty.com's analysis of transactions in the 12 months to 3Q2014, the average transacted price per square foot (psf) was at RM298 psf in 1Q2015, while the average transacted unit price was RM212,000.
• While there are numerous condominium projects in the pipeline, the high-rise landscape is still predominantly dominated by the low-to-mid-cost segment. A breakdown analysis of the price range of transactions reveals the diversity of the neighbourhood. Some 64.1% of transactions were for transactions priced under RM200,000. In the middle-class segment, 10.6% of transactions fell within the RM300,001 – RM400,000 price range. Another 9.4% was in the RM400,001 – RM500,000 range.
• By average transacted price per unit, the most expensive project is Armanee Condominium. Units here had transacted for an average of RM560,000m due to the large unit sizes. The units here are spacious, double-storey units, ranging from 1,647 to 2,099 square feet (sq ft).
• Among the other projects, One Damansara appears to be attractively priced, with an average unit price at RM424,000. The upcoming MRT2 Damansara Damai Station will also be located within walking distance.
• The least expensive projects are the walk-up apartments and low-cost flats such as Pangsapuri Sri Cempaka (RM67,800), Apartment Lestari (RM75,000) and Apartment Harmoni (RM76,000).
Tap here to check out price trends of Bandar Sri Damansara and its neighbouring projects.
Related story:
PROPERTY SNAPSHOT 1: Damansara's northern lights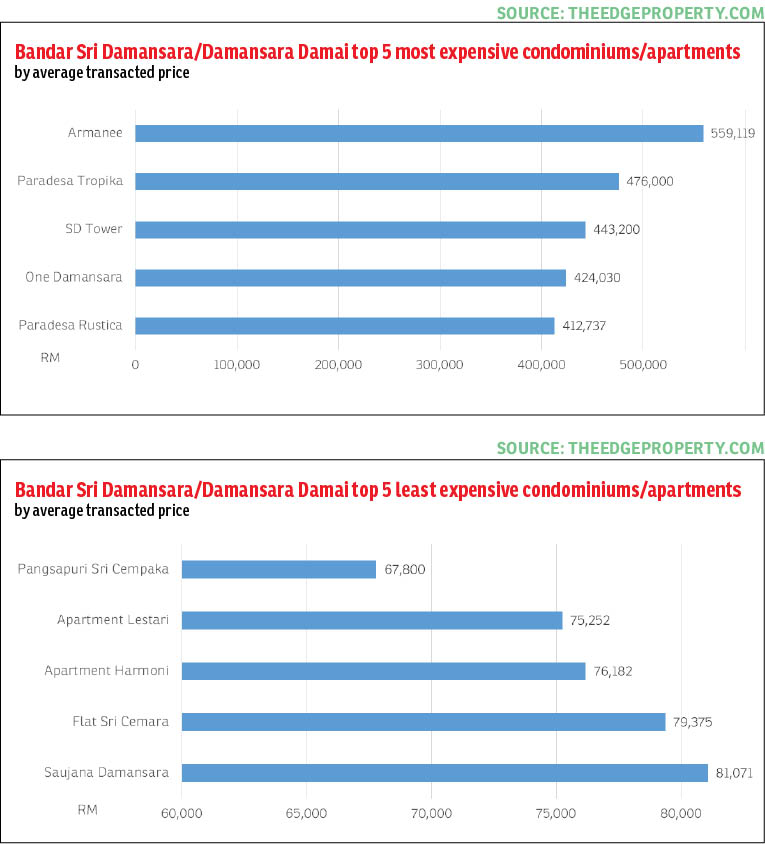 The Analytics are based on the data available at the date of publication and may be subject to revision as more data becomes available.