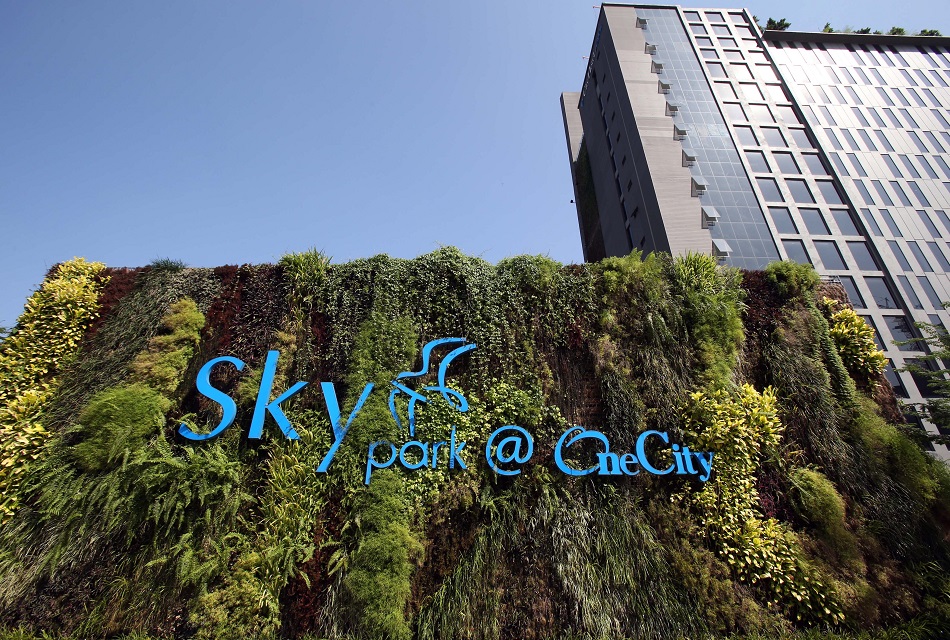 • Today, we continue our focus on USJ by looking at average prices on a per sq ft (psf) basis. Based on transactions analysed by TheEdgeProperty.com, the average price of non-landed homes in the area was RM456 psf in 1Q2015, up 32.6% y-o-y from RM344 psf in 1Q2014.
• While the newer properties are becoming more upscale, most of the older projects in USJ are predominantly within the mid-end segment. In the 12 months to 1Q2015, 45.6% of the secondary non-landed residential transactions were within the RM401 – RM600 psf range. Another 26.8% fell within the RM201 – RM400 psf range.
• The most expensive units were at Main Place Residence with an average price of RM603 psf. Located in USJ21 opposite the Damansara-Puchong Espressway (LDP) from One City (pictured), this serviced residence sits atop the new Main Place Mall. Transaction activity at Main Place Residence has since been feverish, with 168 units transacted within the review period.
• This project comprises mainly smaller homes. The most popular ones were the two-bedroom units, with typical sizes ranging from 603 sq ft to 635 sq ft. In December 2014, a 2-bedroom unit was sold for RM864 psf, earning the title of the most expensive unit sold within the review period.
• The next most expensive project is Impian Meridian (RM509 psf). This fairly new condominium is strategically located within the commercial strip of USJ1.
• The most affordable projects are the low-cost apartments within the industrial neighbourhoods of USJ. They are led by the Taman Subang Mewah shop apartments (RM109 psf), and Angsana Apartment (RM126 psf).
Check out the price trends at Taman Subang Mewah here.
The Analytics are based on the data available at the date of publication and may be subject to revision as and when more data becomes available.