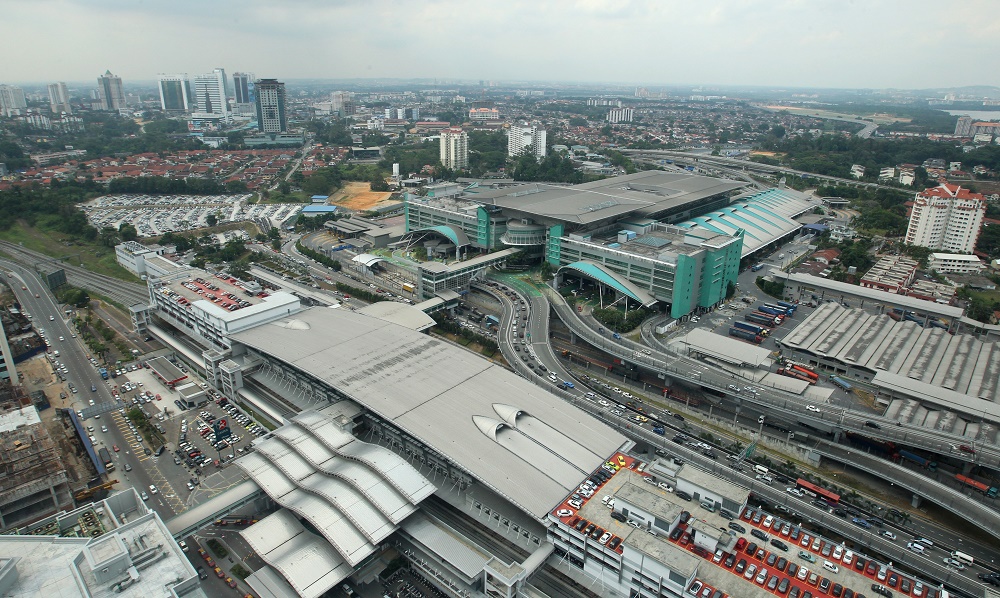 Here are the average prices per square foot for the Johor Bahru non-landed residential market. Analysis by TheEdgeproperty.com shows the average price of condominiums in the area was RM234 psf in 1Q2015, +15% y-o-y.

The majority (47.4%) of transactions in the 12 months to 1Q2015 were for units below RM200 psf, while 42% fell into the RM201–RM400 psf range. Only 9.2% were in the RM401-RM600 psf range.

Upper-end projects such as D'Esplanade Residence, Sky Gardens Residences, Sri Samudera Seaview Residence Suites and Ujana Executive Apartment are not part of the analysis due to insufficient transaction data.

The most expensive condominium was Cinta Ayu Resort Apartments (RM564 psf), part of Pulai Springs Resort just north of Skudai. Average prices here are notably higher due to the smaller unit sizes, designed as hotel suites instead of residential units. Next was Horizon Residence, with an average price of RM623 psf.

These projects are in the established neighbourhood of Bukit Indah, Nusajaya, with Fairway Suites (RM497 psf). Developed by S P Setia Bhd in 1997, Horizon Residence has grown into a vibrant, sought-after and self-contained neighbourhood. Located between the Tuas and Woodlands checkpoints, it enjoys the best of both worlds. Residents of Bukit Indah benefit from the direct bus from the Bukit Indah Bus Interchange to Jurong East and Boon Lay MRT stations in Singapore.

The least expensive projects were the low-cost flats such as those at Taman Cendana, Bandar Selesa Jaya (RM74 psf) and Taman Melawati (RM78 psf).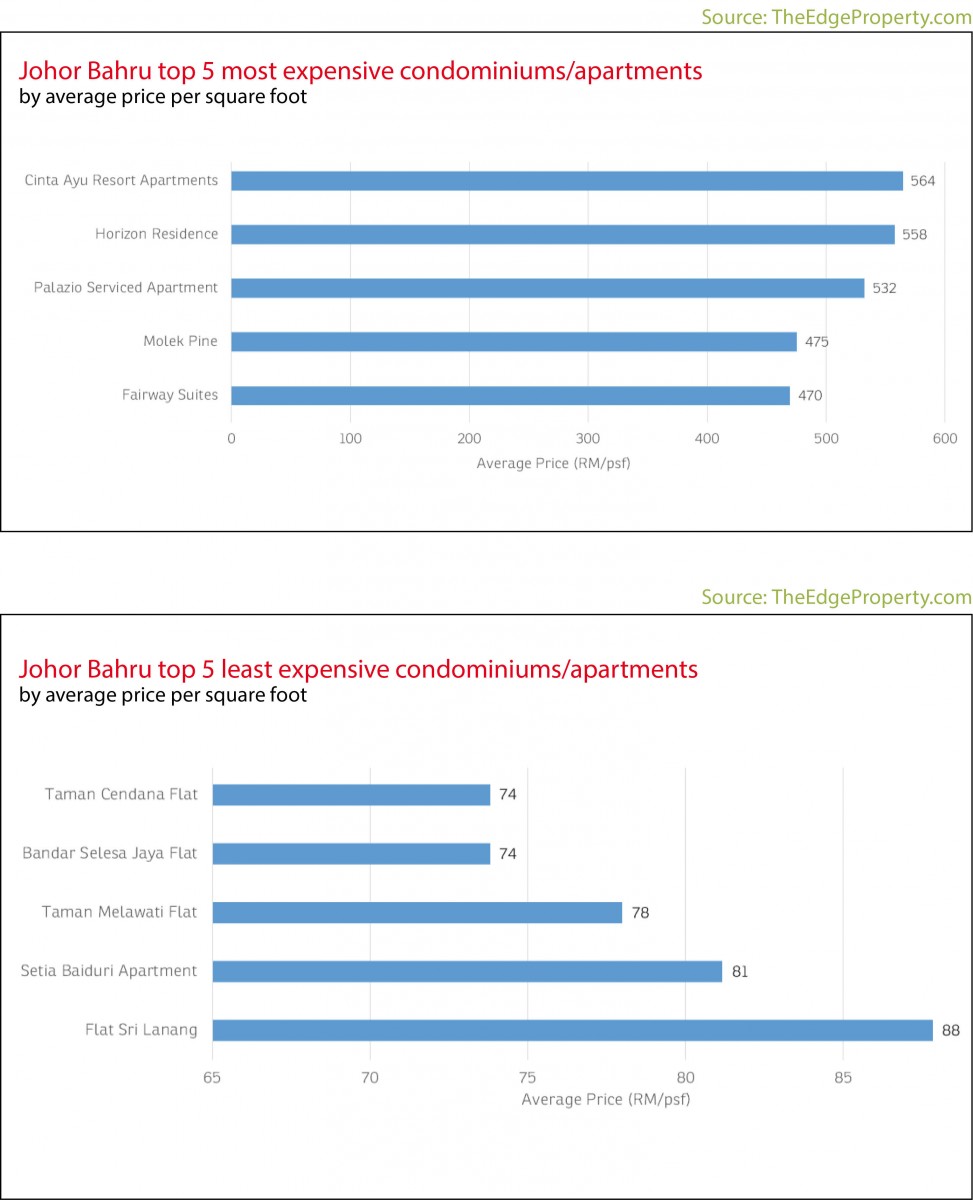 Looking for a deal at the best of both worlds Horizon Residence? Tap here for The Edge Reference Price and other essential information.

The Analytics are based on the data available at the date of publication and may be subject to revision as and when more data becomes available.