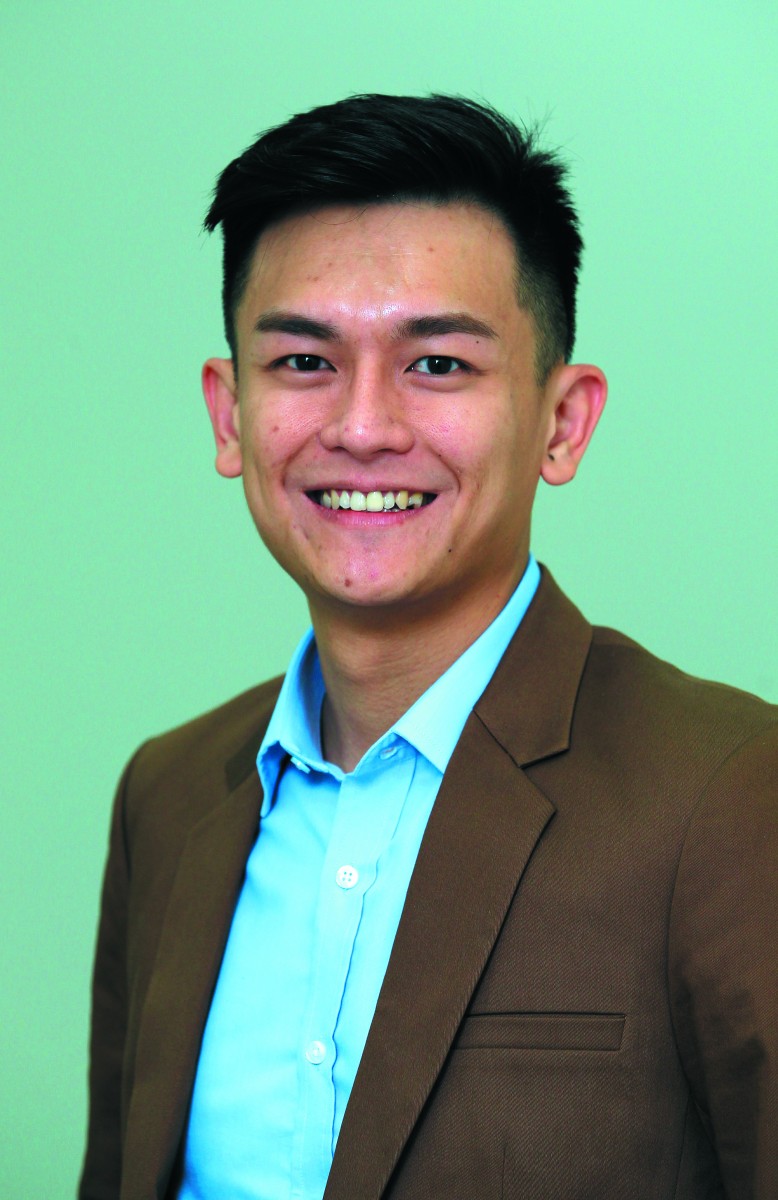 ACTING and selling real estate seem to be completely unrelated occupations. However, for real estate negotiator Freeman Woo, good actors and good real estate agents share a common value — the ability to put oneself in someone else's shoes, feeling and understanding what they are thinking or feeling.
Woo was attached to Singapore-based Mediacorp for a year as an actor before he joined MIP Properties, where few knew of his experience as an actor and model.
"People tend to have a negative perception of actors. They think actors are often acting even in real life. But a good actor is one that puts himself in another's shoes and expresses the feelings of that particular character," says the 35-year-old senior negotiator who hails from Kuantan, Pahang.
Woo applies this "shoe-shifting" process when dealing with clients. "The key to closing deals is to know the client's needs and budget before we open the doors for him," Woo explains.
"Clients may not know what they really want. Besides knowing the client's budget, real estate agents need to know in detail his needs. Chat with them, listen carefully and ask questions. You will get the answers that you need," he says.
Woo used to model during his college days, earning a decent income. Then he became an actor with an unstable income. He grew concerned about his future and decided that he needed to chart a new career path.
"I went to the bookstore for some inspiration and was enticed by the sales-related books. I started to think about switching to a sales job and the first thing that came to my mind was property, because everyone needs a roof over their heads," he adds.
Woo joined MIP Properties in 2009. In his first month, he managed to co-broke a rental deal with a senior. By the second year, he had successfully closed more than 20 sales, winning him the company's Top Performance (Transactions) Award.
Woo is now a team leader with six real estate agents under his wings. Last year, he won MPI's "Best of the Best" Award for his excellent performance in sales and recruitment.
Although he joined the real estate industry to earn more money, he soon found a greater joy in his career.
"By helping owners sell their properties at the right price and assisting buyers to find their dream home, I have gained a greater sense of achievement. Some of them have even become my friends," he remarks.
He cites a seller who wanted to sell his property in Mont'Kiara, Kuala Lumpur, as he was relocating to Switzerland. It took Woo a very long time to find a buyer.
"I would update him via short-message or email on a potential buyer's request and the current market trend. Finally, I found a suitable buyer after more than a year," he says. He has become good friends with the seller.
Having been in the industry for six years, Woo realises that the biggest challenge is in setting the selling price as the buyer often wants the lowest price while the owner wants the highest.
"The owner will be trapped if the price is far above the market value. However, an owner could sell off a property himself without an agent's help if the price is far lower than the market price," he explains.
In order to understand market trends better and set the right price, Woo says real estate agents need to work harder than owners and buyers in researching particular areas.
Besides doing research and data collating, Woo also calls or sends messages to clients to check if they are considering an upgrade, selling their property or changing their requirements for a dream home. These are also opportunities to learn more about real market needs.
"I believe that in any industry, good luck is a factor of success but without hard work and understanding of clients, one will never be able to move up the ladder," he concludes.
Do not ask the bus driver about the value of your home. Click here at The Edge Reference Price to find out.