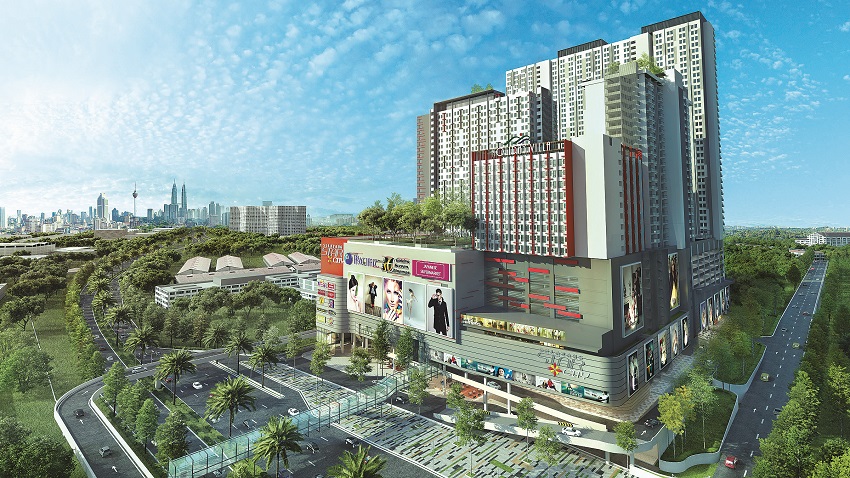 SELAYANG will soon see a new landmark — the Selayang Star City shopping mall is set to open its doors by the end of the second quarter or early third quarter next year.
The town is about 10km from northwest Kuala Lumpur and a few kilometres from Kepong, Rawang and Batu Caves. However, there is not much choice of leisure and entertainment in the area for residents.
Leadmont Group sales and marketing general manager Ng Chin Yung tells City & Country that the company saw an opportunity to tap into the town's market by bringing new vibrancy to the area.
He says Selayang is like the "missing link" in the northern part of Kuala Lumpur — you can see a spillover of developments from Cheras to Kajang and Semenyih, as well as from Bandar Utama to Mutiara Damansara, Kota Damansara and Sungai Buloh.
"Selayang, however, remains quiet. We conducted some research in the area and also at its neighbours such as Rawang and Kepong, and we found that there are opportunities that can be explored in the area."
Selayang Star City is part of the Star City development, which is located in Prima Selayang and fronts Jalan Kuching. The seven-acre mixed-use project comprises a residential component as well as a hotel and shopping mall, with a total gross development value (GDV) of RM1.6 billion.
Leadmont Group launched the first phase of its residential development — the Polaris designer suites — in February last year. The 28-storey building, which has a commercial title, will house 600 designer suites with four types of layouts and built-ups ranging from 624 to 983 sq ft.
Ng says Polaris has a GDV of RM297.48 million. Its average selling price is about RM550 psf. The project was well received by the public, with a take-up rate of 85%.
In mid-October this year, the company launched its second designer suites project, Vega Suites — a 20-storey block that will have 320 units with six layouts and built-ups of 477 to 1,280 sq ft.
With a GDV of RM181.79 million, Vega Suites will also have 40 dual-key suites with a built-up of 1,280 sq ft each. The selling price of the project, which has a commercial title, is higher than Polaris', averaging at RM600 psf.
The facilities for the designer suites will include a swimming pool, children's playroom and playground, sky garden, garden terrace, Zen garden with a reflexology pebble walk, gym, sauna and jogging track.
Fresh elements to attract the young
The main attraction in Star City will be the shopping centre as Selayang has yet to see a mall with fresh retail elements that can attract young shoppers.
Selayang Star City has an estimated development cost of RM400 million and will have a gross floor area of one million sq ft and net lettable area of 550,000 sq ft.
Ng says 85% of the lettable area has been taken up. The anchor tenants include a Japanese supermarket, Pacific Departmental Store and Golden Screen Cinemas with 10 screens while the junior tenants are Celebrity Fitness, Popular bookstore, Wangsa Bowl, KMAX Karaoke, SportsDirect.com, senQ appliances shop and MR. D.I.Y. hardware store, among others.
The other tenants are Guardian, Focus Point, Big Apple and restaurants such as Sakae Sushi, Seoul Garden, Wong Kok and Teochew Chendul.
According to Ng, the tenant mix will meet the local demand, especially the young and the working class who are looking for more food and beverage options and places to chill out.
The construction of Star City started at end-2013.
"Construction is in progress. Construction of Polaris suites has reach 55% and it is slated to be completed by May 2018. Vega Suites is expected to be completed by the first quarter of 2019," says Ng.
Meanwhile, the developer's Holiday Villa serviced suites is scheduled to commence operation by the end of the third quarter of 2017.
Ng remarks that Selayang Star City will be positioned as a neighbourhood mall, catering for the middle to high-income working class who live in Selayang and Kepong.
"The company plans to build a flyover at Jalan Kuching, which will connect consumers from Rawang to Star City. With this, we can also attract those from Rawang," he says.
Limited choices
Ng believes residents in Selayang have limited choices when it comes to leisure and entertainment within a 10km radius of the area. The nearest shopping mall other than Selayang Mall and Selayang Capitol Complex is Sunway Putra Mall, which is located about 15km from Selayang.
He says Selayang Capitol Complex and Selayang Mall are neighbourhood malls situated in the middle of a residential area, and the latter often sees large crowds during the weekends. However, the retail components in these malls are not so appealing to the young, he adds.
"Most residents in Selayang, especially the young ones, prefer to drive to Kuala Lumpur or Petaling Jaya. If we can shift their attention to Star City, they would be our future growth drivers."
Ng says between Selayang and the Kuala Lumpur city centre, the distance is shorter — than from Petaling Jaya to the city — and there are no tolls. This will encourage people who work in Kuala Lumpur to stay and spend time in Selayang, he adds.
He points out that convenience is one of the main concerns when making a decision to purchase a home, especially for those who need to commute to the city for work and would prefer to avoid or reduce the time spent in traffic jams. With a shopping mall in town, it would fulfil their daily needs for groceries and leisure and entertainment activities.
Star City is the second mixed-use development of Leadmont Group — its first was Centrestage in Section 13, Petaling Jaya.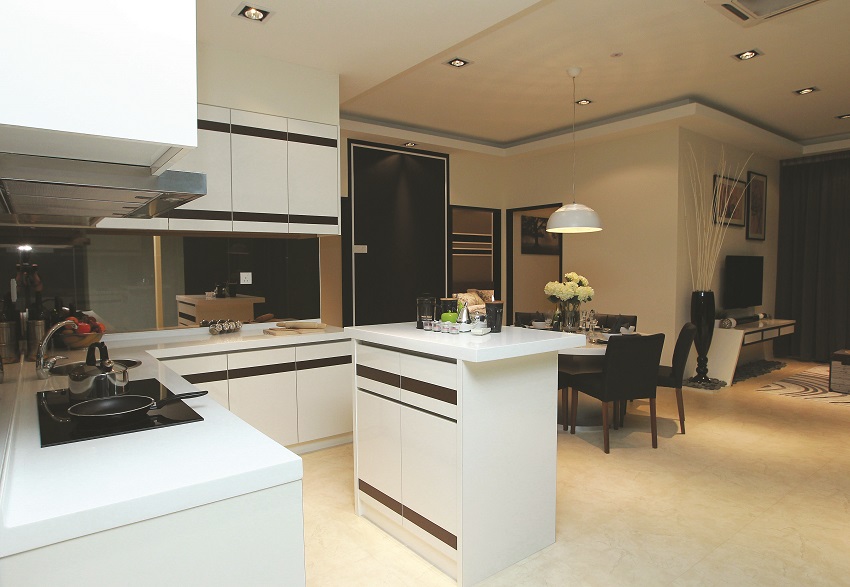 Established in 2000, the developer started with pocket residential developments in the Klang Valley. These include Amansiara in Selayang, Leadmont Hill in Cheras and Avenue D'Vogue in Section 13, Petaling Jaya.
Ng says the company learnt a lot from developing centreSTAGE, especially the tenant mix and putting a hospitality element into a project.
centreSTAGE comprises 352 serviced suites, 789 designer suites housed in two blocks of 11 and 14 storeys respectively and five levels of retail lots.
"The mixed-use development was launched in 2011. The company sold off all the retail units. The management later realised that they had problems drawing the crowds because of the tenant mix," Ng explains.
Thus, Leadmont Group has no say in the tenant mix and the planning of retail events — the owners find their own tenants and they do not attach great importance to bringing in more variety to the mall, he says.
However, things improved when the group brought in Best Western hotel — it helped attract people to Centrestage, bringing customers to the retail component.
"The retail business there has improved; we can see new tenants coming in. It's growing at a slow but steady pace," says Ng.
Holiday Villa in Star City
After the lesson learnt from Centrestage, the developer decided to add a hospitality element to the Star City development.
"We were looking for a well-known local brand and Holiday Villa fits our requirement. It is also interested to expand its presence in the area as there are not many choices of hotels here," says Ng.
Upon its completion in 2017, the four-star Holiday Villa will have 306 serviced suites as well as meeting rooms and a banquet hall.
Ng says the company is also urging Majlis Perbandaran Selayang to promote Selayang as a tourist destination — it has natural recreational areas such as Batu Caves and hot springs.
Although Selayang has been left out of the public rail transport mega projects, Ng says Star City will still benefit from the spillover effect from the neighbouring areas, such as Kepong, Sungai Buloh and Jinjang, which have mass rapid transit (MRT) and light rail transit developments.
"We plan to provide shuttle bus services, fetching people from the nearest MRT stations to our shopping mall. With the shuttle bus service and good traffic connection to the mall, we believe Star City will attract people to shop, play and eventually live and work here," he says.
Click here to check out other properties in Selayang.
This article first appeared in City & Country, a pullout of The Edge Malaysia Weekly, on Nov 16, 2015. Subscribe here for your personal copy.