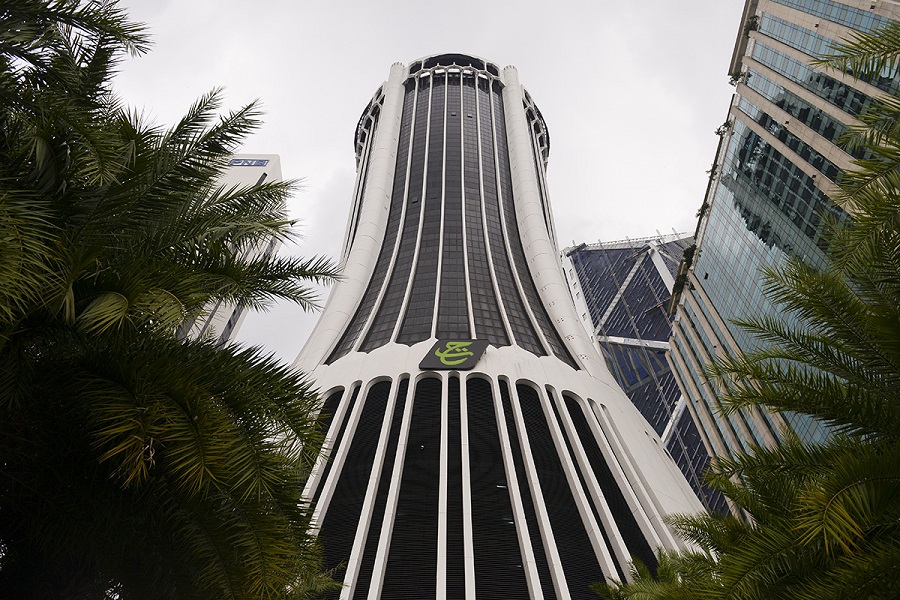 KUALA LUMPUR (Feb 4): Lembaga Tabung Haji said it will be developing the 1.6-acre Tun Razak Exchange (TRX) land it had bought from 1Malaysia Development Bhd (1MDB) into high-end residential apartments worth an estimated gross development value (GDV) of RM820 million.
The decision not to sell but to develop it, according to its chairman Datuk Seri Abdul Azeez Abdul Rahim, was made after considering the appreciation of the land's value since Tabung Haji bought the tract.
Abdul Azeez said the land is worth about RM250 million currently, compared to the RM188.5 million price tag it paid to 1MDB to acquire the tract last April, which, in turn, was 43 times the price 1MDB had paid for the plot when it bought the land from the federal government about five years ago.
Tabung Haji's acquisition had been viewed as a bail-out of sorts for the cash-strapped state-owned investment company at the time and was heavily criticised.
Following the purchase, Tabung Haji said the plot would be sold at a profit and that many buyers had shown interest.
"We [have] reconsidered our position, and decided that it is better to keep and develop the land, since it has gone up in value to about RM3,100 per sq ft from the RM2,773 that we paid for," Azeez told a press conference after announcing the pilgrim fund's dividend and bonus payout for its financial year 2015.
He added that Tabung Haji Properties has been given the mandate to develop the land, and that the project is now in its initial planning stage.
Tabung Haji chief executive and deputy group managing director Datuk Johan Abdullah, meanwhile, said the group intends to build high-end residential apartments on the TRX land, with an initial GDV of approximately RM820 million.
"We must also look at the market outlook, which at the moment is depressed for the property sector. But we believe that this development is a good investment for the long term," Johan added. -- theedgemarkets.com
Do not ask your cousin about the value of your home. Click here at The Edge Reference Price to find out.