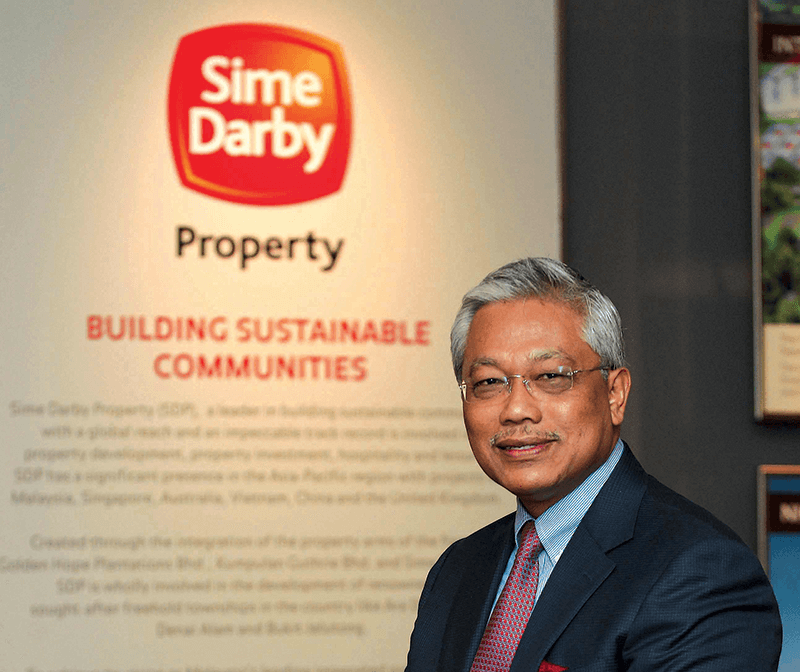 Tan Sri Abd Wahab Maskan is a man who believes in "walking the talk".
"That is the kind of leadership and personality one should have so a benchmark can be set for others to emulate," says the managing director of Sime Darby Property Bhd.
So far, his management philosophy has served him well in his long and successful career.
Long before he became a familiar and respected name in the local real estate and plantation industries, Abdul Wahab had an "interesting and fun childhood" in his hometown of Muar, Johor. From a young age, Abd Wahab was a people person.
"I was active in sport, badminton was my forte. I have always loved being involved in people-orientated activities," says Abd Wahab in an email interview with The Edge in conjunction with winning The Edge Malaysia Outstanding Property CEO Award 2015. He is one of two recipients of this award.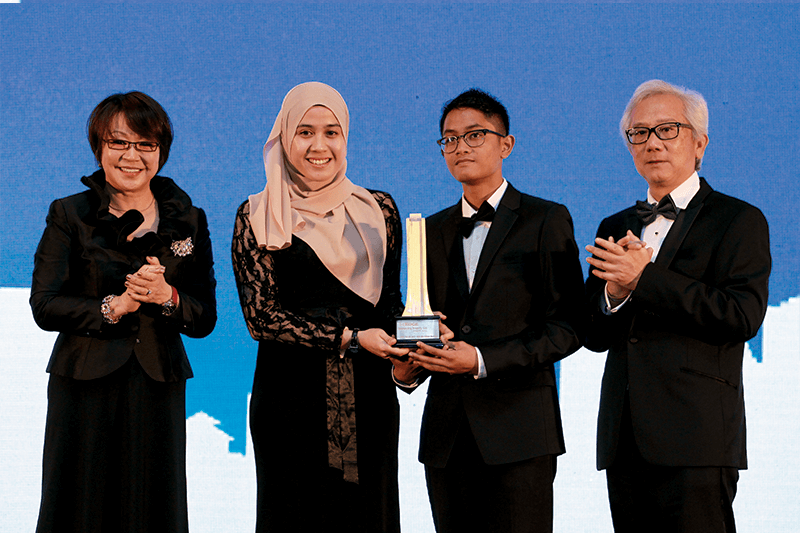 This new award at The Edge Property Excellence Awards 2015 was conceptualised to recognise CEOs or professionals who have taken a company to an exceptional level.
In 1972, Abd Wahab graduated with a Bachelor's degree in Estate Management from the University of Reading in the UK. Within two short years of his graduation, Abd Wahab had become the division director (development) of the Urban Development Authority. This was followed by stints in Island and Peninsular Bhd (now I&P Group Sdn Bhd), and Negara Properties Bhd. Abd Wahab then joined Golden Hope Plantations Bhd in 1993 and proved himself to be a valuable asset. He quickly rose through the ranks and by 1999, he had been promoted to group CEO and group managing director. He went on to the same position in Kumpulan Guthrie Bhd.
After the merger of Sime Darby Bhd, Golden Hope Plantations and Kumpulan Guthrie in 2007, Abd Wahab became the group chief operating officer of Sime Darby Group.
He has played an active role in the plantation industry, being one of the originators of the development of the food and agriculture business principles (FABP) at the United Nations level. He recently participated in and gave a short speech at the launch of the FABP.
Abd Wahab was chairman of the Malaysian Palm Oil Association from 2011 to 2014 and promoted sustainability as a major agenda for the palm oil industry during his tenure.He also founded the Indonesia Malaysia Palm Oil Group and served as its chairman from 2010 to 2013.
In June 2011, he became managing director of Sime Darby Property.
"I took it as a challenge to lift Sime Darby Property to greater heights. We needed strong leadership and strategic planning to overcome the challenges in Malaysia and overseas, which include projects in the UK, Australia, Singapore and China," he says.
Abd Wahab is a Fellow of the Royal Institution of Chartered Surveyors (England & United Kingdom), a Fellow of the Royal Institution of Surveyors (Malaysia), a Fellow of the Incorporated Society of Planters and a Fellow of the Malaysian Institute of Management. He has also been awarded an honorary doctorate in Estate Management by Universiti Putra Malaysia.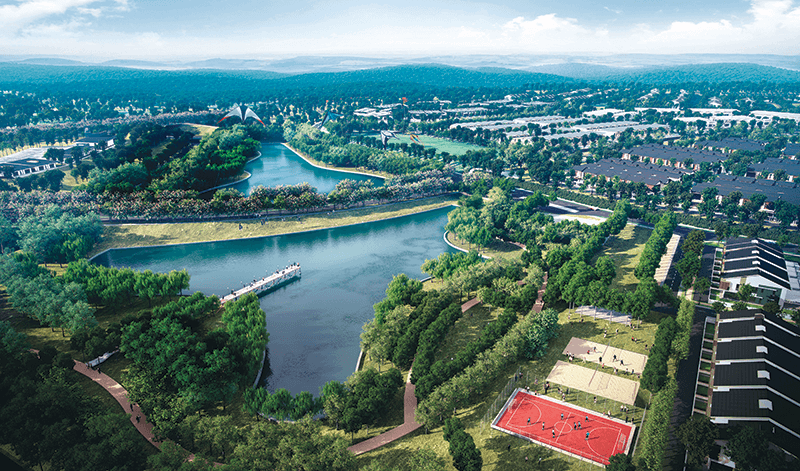 Traits of a leader
Deep passion, a sense of pride and accountability are key traits that make a good leader, says Abd Wahab. "With these three ingredients, an idea can be pursued and driven to its best outcome. I also believe that being a leader with a strong sense of ownership, dedication and conviction has greatly contributed to my success as managing director. These characteristics can turn the seemingly impossible into reality and deliver real value creation in a sustainable manner."
The 65-year-old has a proven track record in corporate leadership and has enforced mechanisms based on benchmarking, key performance indicators, Total Quality Management, Total Quality Environmental Management, Sustainability Maturity Index, Precision Agriculture, Sustainable Plantation Model and sustainable research and development to drive sustainability values and performance within the organisations he has been involved in.
As at September 2015, Sime Darby Property's unbilled sales stood at RM1.1 billion. It has, to date, developed 21 projects and has about 30,000 acres in four main corridors from Selangor to Johor.
Abd Wahab has been involved in the visualisation and realisation of many developments, from greenfield and brownfield to urban regeneration and urban renewal, at the corporate and operational levels.
Among the projects initiated by Abd Wahab are The City of Elmina in Selangor, Bandar Universiti Pagoh in Johor and Battersea Power Station in London.
According to Abd Wahab, the 5,000-acre The City of Elmina, which has a gross development value of RM29 billion, sets a new benchmark for townships in Malaysia.
The 4,082-acre Bandar Universiti Pagoh will be the country's first township to be integrated with an education hub from its inception. Abd Wahab says that as a key component of the National Higher Education Strategic Plan, it will play a critical role in triggering the economic growth of northern Johor.
Sime Darby Property's most high-profile international project is the 42-acre Battersea Power Station. The developer is working in partnership with S P Setia Bhd and the Employees Provident Fund on the £8 billion regeneration project in central London, which is expected to have 25,000 people living and working there upon its completion, and draw some 40 million visits per year.
Abd Wahab says he is proud of his ability to "converge the various forces and players of a project to bring out the culture and business sense, and prevail over adversity, challenges and seemingly impossible stakeholder positions for productive outcomes".
"I'm proud that Sime Darby Property achieved RM889.4 million profit before tax and interest in FY2014/15 during a very challenging market environment and sustained its journey," says Abd Wahab.
Also clear is his passion for sustainability. There is no doubt he wholeheartedly embraces and enforces Sime Darby Property's tag line, "Developing Sustainable Futures".
"Sustainability is part of the business and all divisions under the group have the same vision. Similar to one's lifestyle, it is necessary to create a succesful business that supports good quality of life based on the best international standards and practices.
"Where Sime Darby Property is concerned, we are actutely sensitive to changing the needs and conditions of modern living, ranging from environmental and economic impact to connectivity and greater lifestyle sophistication. This, in turn, creates thehighest value for all our stakeholders," says Abd Wahab.
He notes that sustainability is very much universal and Sime Darby Property makes an equally conscious and concerted effort towards the conservation of the environment, rehabilitation and protection of natural resources and the well-being of communities.
"To live sustainably, we create communities that are socially inclusive, economically vibrant, safe and environmentally enriching. Sustainability is a mindeset that we actively cultivate to deliver on our promises," says Abd Wahab.
Looking ahead, he hopes to see Sime Darby Property succeed at a global level and be recognised as a reputable international property developer. "We aim to achieve this through constant innovation and reputable international partnerships."
Sime Darby already has projects overseas, which include the residential Eagles' Cove in Gold Goast, Australia, Balmoral Park in Singapore, and of course, Battersea Power Station.
"In 2016, we will focus more on landed properties in The City of Elmina, Nilai Impian, Bandar Ainsdale and Bandar Bukit Raja 2 and 3. We will also be revealing our new development, KLGCC Resort in Mont'Kiara," says Abd Wahab.
No regrets
Abd Wahab is a strong believer in the importance of balancing work and family. "The support and encouragement I received from my family throughout my journey have been tremendous and precious."
At work, if there's one piece of advice he would give aspiring leaders, it would be to always recognise the value of teamwork. "Aside from teamwork, one must have perseverance, integrity and wisdom."
The man has no regrets and asserts that he wouldn't change a thing.
"There is nothing I would change as every step in my journey has been a learning experience. I couldn't have achieved any of these if it was not for the support and trust of my peers, employees, and many in the government, corporations, banking, customers and other stakeholders. But, the most important support comes from my family." TEPEA 2015
Do not ask your BFF about the value of your home. Click here at The Edge Reference Price to find out.
This article first appeared in City & Country, a pullout of The Edge Malaysia Weekly, on Dec 7, 2015. Subscribe here for your personal copy.