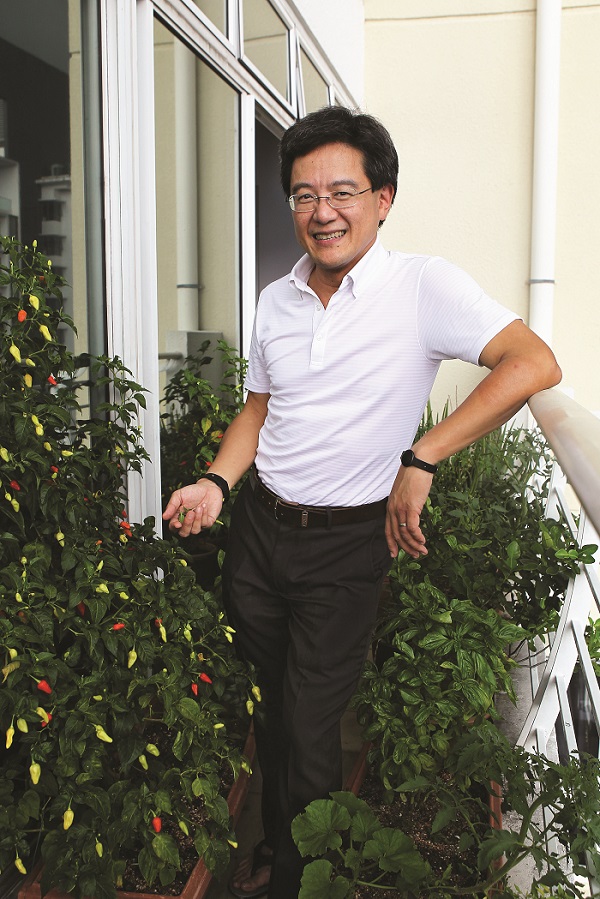 DO you enjoy getting your hands dirty, or the smell of fresh compost and picking up rabbit poo? Datuk N K Tong certainly does! As an avid gardener, the managing director of Bukit Kiara Properties enjoys doing all that. He grows an array of edible plants on the balcony of his 28th floor condominium.
Tong says he likes to see things growing from the soil and getting his hands dirty without feeling guilty about making a mess. Most of all, tending to plants "calms his mind" from his busy work schedule.
"I spend 15 to 20 minutes every morning and evening to check on the plants. Sometimes I talk to them, sometimes I just check on them quietly. Either ways, I feel peace whenever I am standing up here, looking at these little guys enjoying the sunlight," Tong tells The Edge Property on his balcony one rainy evening.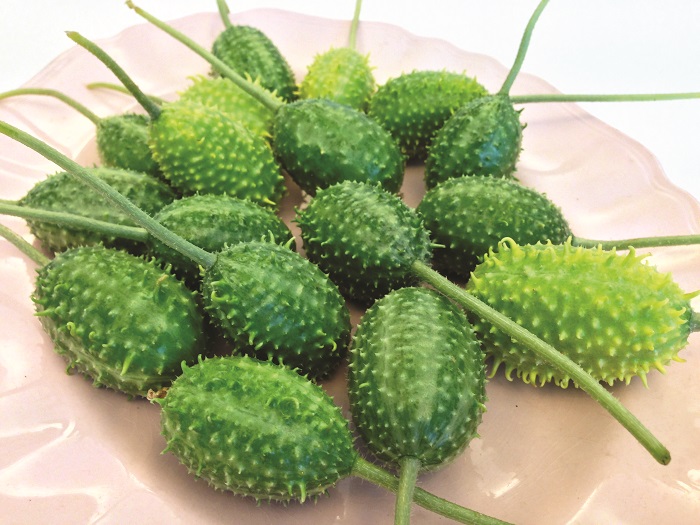 The boutique property developer known for luxury high-rise residences such as Verve Suites and Hijauan Kiara in Mont'Kiara, Kuala Lumpur, fell in love with gardening, especially with growing edible plants, seven years ago while he was still living in a house.
"I was thinking, if I want to plant something, I want to plant something that can be eaten rather than some leafy bushes… I have been catching up with the edible landscape trend since seven years ago," says Tong.
Five years ago, Tong and his family moved into their new condominium in Mont'Kiara. "Ever since then, I took more control of my garden from my maid because we now have less space. I have to make a decision on what (plant) can stay and what cannot," he says, pointing towards a rare Balinese chilli plant. "Like this guy," he adds, "it is a rare Balinese chilli plant that is not often found in Malaysia. However I decided to remove one tree because it was giving us way too many chillies to the extent that I had to make them into a paste for storing."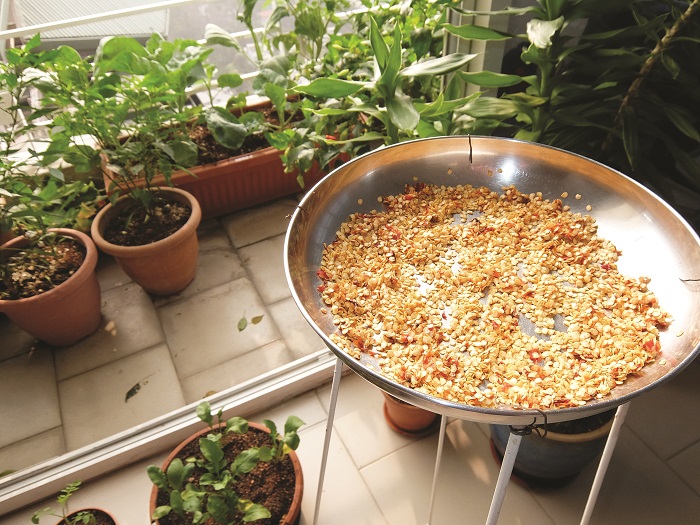 Looking around the balcony, apart from the Balinese chilli plant, there are tomatoes, leafy kai lan which the family has just harvested for dinner, a variety of herbs such as mint, basil, pandan (screwpine), stevia, rocket leaves, and more chilli varieties such as chilli peppers and cili padi (bird's eye chilli).
Your own mini-farm on your balcony
"Planting on a balcony is all about decision-making and being realistic. Find the high-value small plants that fit your balcony, such as rocket leaves and stevia plant. They are something hard to get on the market; small, yet high in value. I did plant something bigger last time, such as squash. It did fruit but you could feel the plant was not happy with the limited space," Tong shares.
"If I have to choose one of the easiest edible plants that everyone can have on their balcony, it would be the chilli, although some people say chilli plants fall sick easily. However, if you give them good soil, the right amount of water and sunlight, and some tender loving care, they will reward you with a lot of fruit. I've already lost count of how many kilogrammes of chillies this guy has been giving me," Tong says.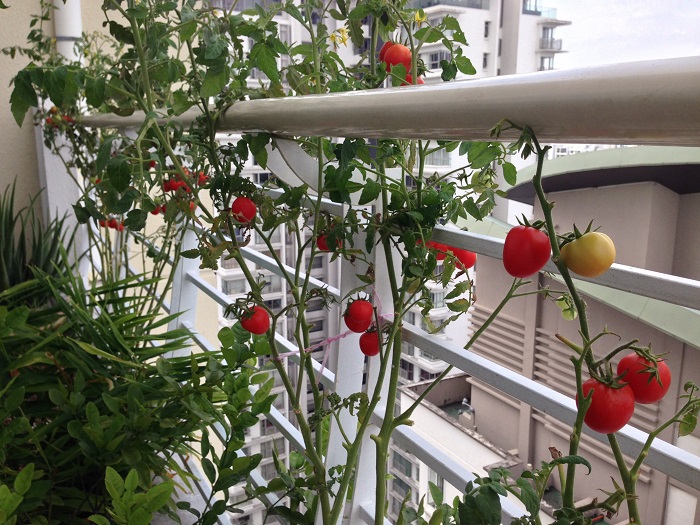 For a good crop of chillies or other herbs such as mint and basil leaves, keep plucking the small branches, he adivises.
"People always think big (fruit) is good. There are so many big fruits out there which are genetically modified. Organic fruits might be smaller and fruit less often, but their taste is richer. Plants are just like the human body; if you feed it right, it will feel healthy and fruit healthily," he says.
"Like this one," says Tong while picking up his compost pile. "I make my own compost. It stinks but plants really love it."
His secret sauce
Some water and some fruit and vegetable scraps are all the ingredients one needs to make nutrient-rich compost. The other natural fertiliser Tong uses is harvested daily from the family pet rabbit.
"My rabbit loves the leaves that we pick fresh from the balcony, especially the pandan leaves. We feed it healthy and organic food and harvest its manure for planting. It is like a small ecosystem here," he says, as he digs the soil to transplant a small herb plant into a bigger container while offering another tip: "To make the transplant easier, plant the plant in a half-cut empty toilet tissue roll from the very beginning then it can be moved whole later. The tissue roll can dissolve in the soil."
Inspired!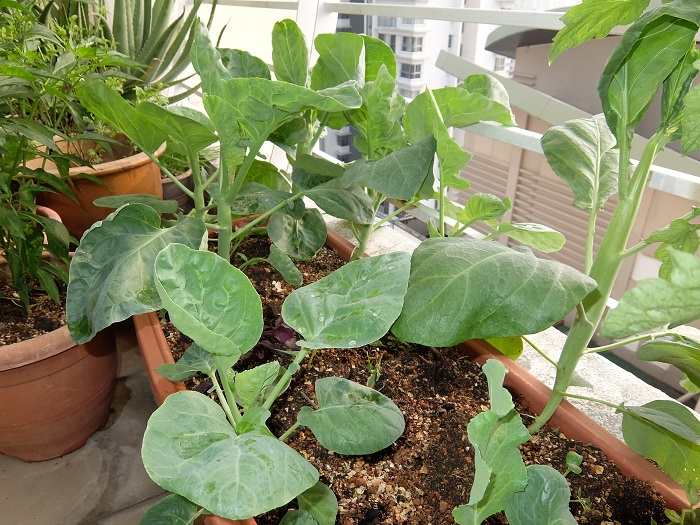 Renewing the earth
YouTube is Tong's gardening learning platform. "YouTube is a fantastic resource. However, not every video is correct but if you keep watching and compare, you will eventually get the feeling for which is right."
Tong's countless trials and tribulations as a balcony food gardener have blossomed into this beloved balcony garden which he often misses whenever he's away from home.
"Plants need attention and care. They will tell you if they feel uncomfortable, via the fruits, leaves or soil. For example, I had two seasons of very good tomatoes, but when it came to the third season, the plant was weak and dying. After checking, it was not bacterial infection; the problem was the soil," he recalls. From that incident, he began to practise crop rotation to maintain healthy soil.
"Soil contains different elements and nutrition; different plants absorb only certain things from the soil, what is left behind is basically dirt. Yes, you can try to put nutrition back into the soil with compost, but the best option is crop rotation," he says, which is the reason he started planting kai lan and squash after growing chilli and tomato.
"You can feel how good the soil quality is as you dig in after crop rotation. Once, my soil was so good that I found earthworms in there!" says Tong. "My wish now is to try to get the earthworms back. I'm still figuring out the formula. I'll keep trying."
Interested in investing in properties in Verve Suites after reading this article? Click here.
Be fruitful and multiply
Ever dreamed of harvesting your own homegrown vegetables or fruits directly from your apartment balcony and on to the plate? That's as fresh as you can get. Apartment dwellers take note: the lack of a yard should not keep you from growing your own edible garden. Here are seven easy-growing edible plants that thrive even in a tiny pot of soil so you can start building your edible balcony garden today!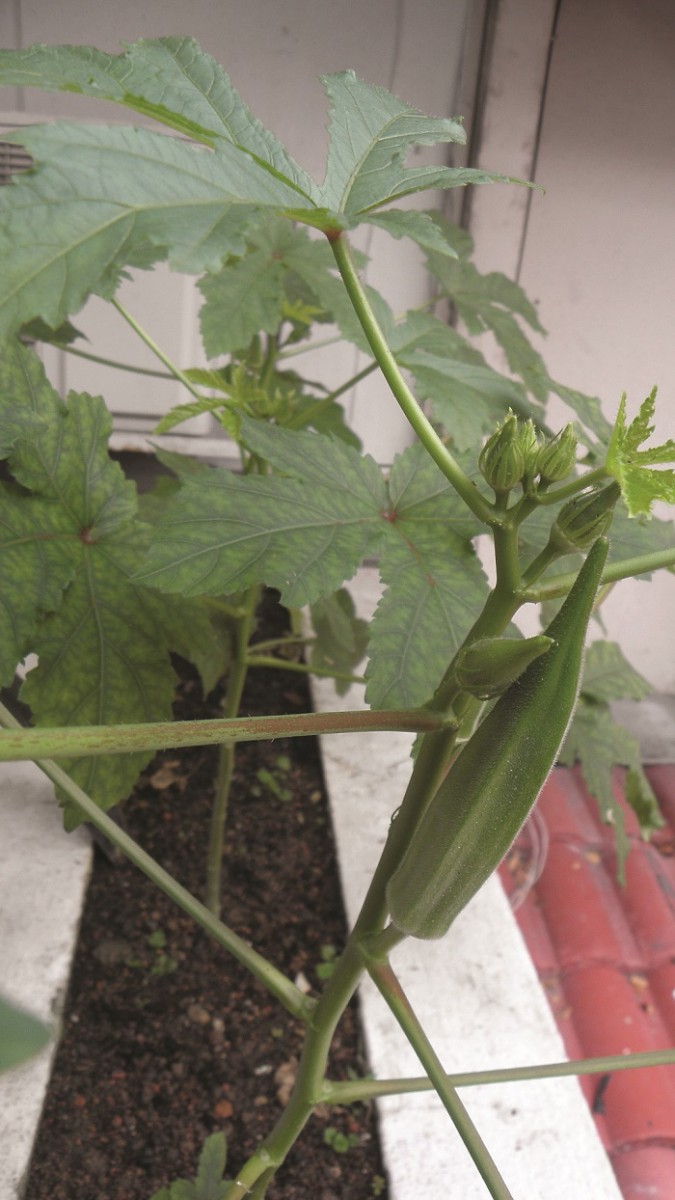 Ladies fingers or okra
This is one of the easiest vegetables to grow in a pot. All it needs is a mid-size pot, black soil, full sunlight and moderate water. It takes a few days for the seeds to germinate and a month for it to fruit. Grow a few plants rather than just one, since one plant only yields about a pod each day.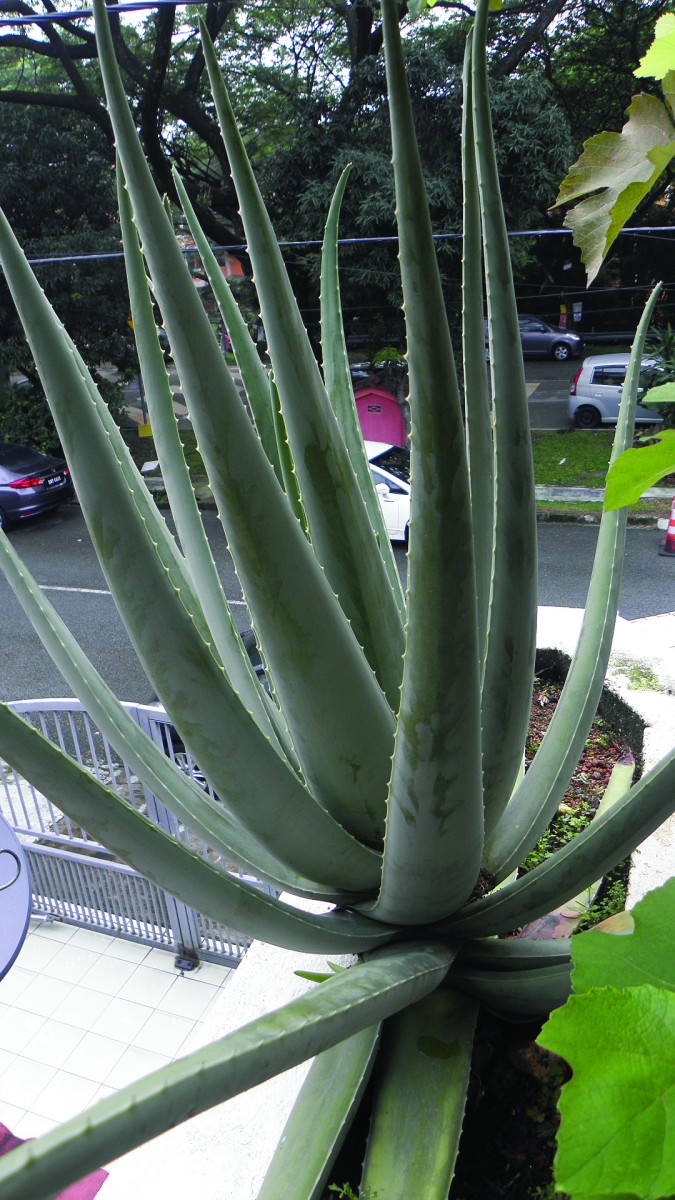 Aloe vera
This succulent plant is not only edible when cooked but the gel found in its leaf can be used to stop a bleeding cut or as a natural moisturiser for your skin. When cooked, it can make for a tasty and healthy dessert, or you can blend with a refreshing juice. It's low in calories too! Aloe vera is easy to grow when it has the right levels of water and sunlight. Be careful not to damage the roots when transplanting it, as aloe plants have relatively short roots.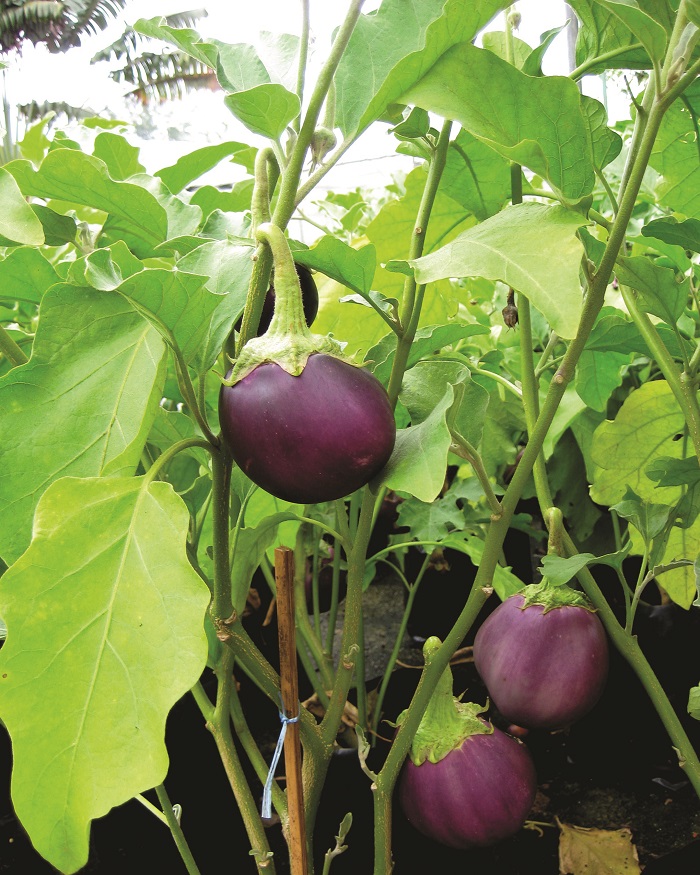 Eggplant
Growing eggplant from seeds in a pot can be easy. Fill the pot with fertilised soil and make a hole to place the seeds in. All you need to do next is to water it regularly and make sure the plant receives sufficient sunlight. The fruit will usually be ready for harvest in two or three months.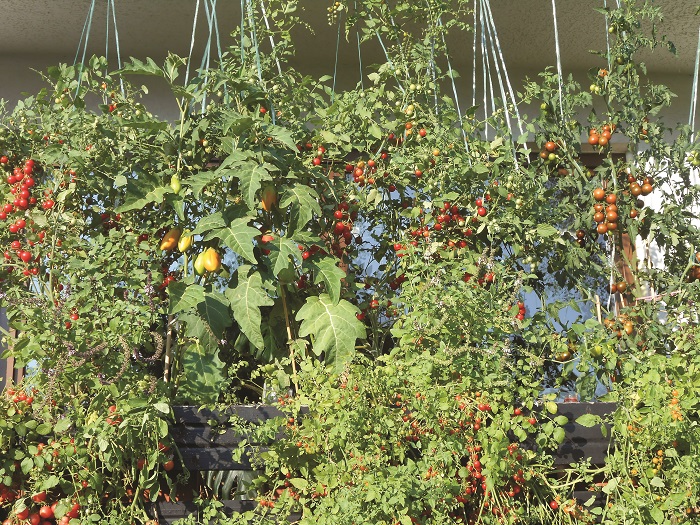 Tomato
There's nothing prettier than little red cherry tomatoes on your balcony. Cherry tomatoes can be grown on the ground and in containers but be careful not to overwater them. Just keep the soil evenly moist. Most cherry tomato plants start flowering in about a month, followed by tiny green fruits that turn into full-blown cherry tomatoes after a few weeks.
Snake beans
Snake beans, better known as Chinese long beans, take more than two to three months to grow and bear fruit when planted from seeds. However, the beans mature rapidly so you can harvest some almost every day once it flowers and grows. Pick the beans when they're about a quarter of an inch wide or as thick as a pencil. The beans can attain lengths of three feet, but it's good to harvest them when they're between 12 to 18 inches long.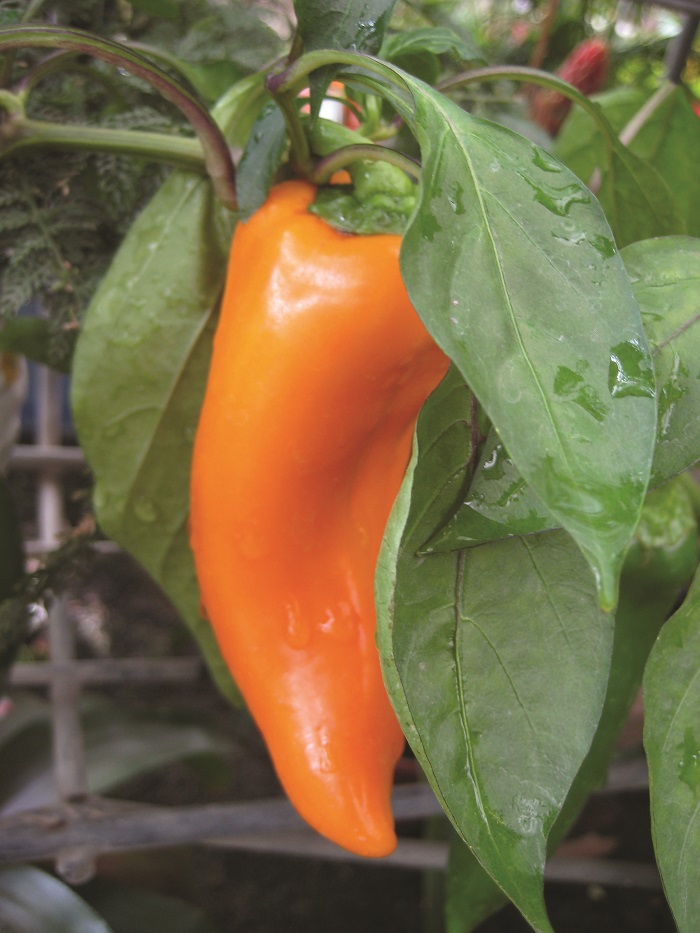 Pepper or chilli
Water and sunlight are the two most important things to consider when growing pepper or chilli. The more sunlight they get, the better they grow. The same applies to water levels, because the pepper plant's roots are rather shallow. But do not overwater or the roots will rot.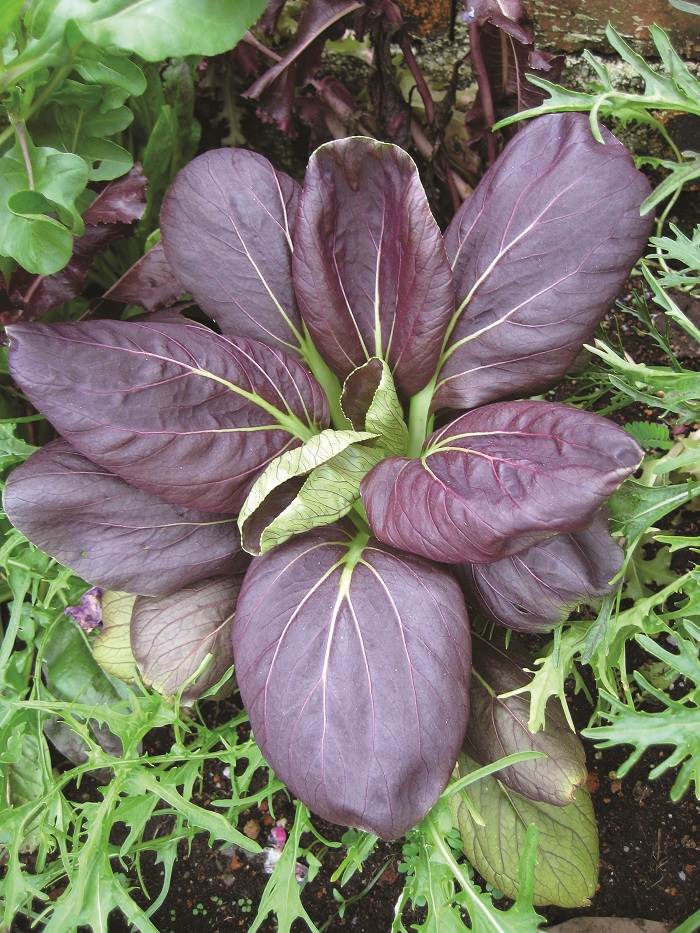 Red Bok Choy
Growing bok choy requires rich, loose soil. You should also keep your garden well weeded so that the weeds do not take away the nutrients from your plants. Bok choy thrives best in cool weather, so growing it in a spot that receives little sunlight is ideal. They take only 45 to 50 days to mature.
This story first appeared in The Edge Property pullout on Nov 27, 2015, which comes with The Edge Financial Daily every Friday. Download The Edge Property here for free.