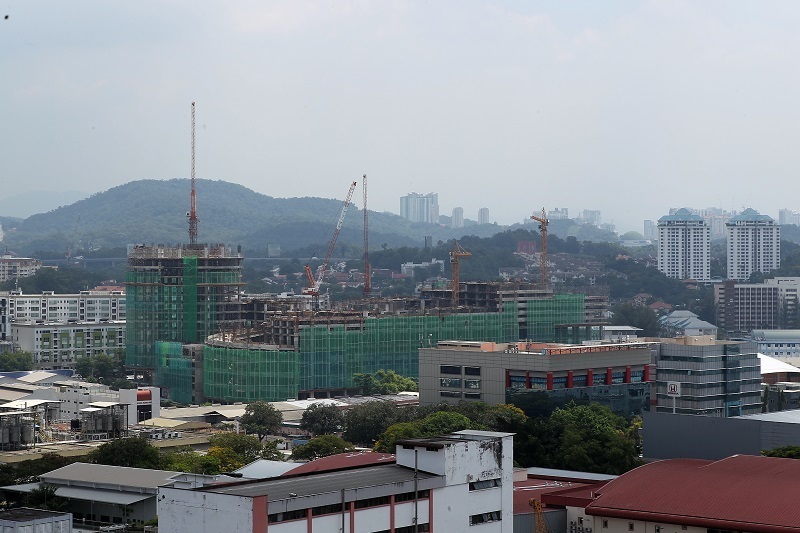 KUALA LUMPUR (Feb 11): The total value of construction works done in Malaysia grew 11.2% year-on-year (y-o-y) for the fourth quarter of 2015 (4Q15) to record RM30.1 billion up from RM28.83 billion in the previous corresponding period, mainly driven by the civil engineering activities.

In a statement today, the Department of Statistics said that there were a total of 10,230 projects in 4Q15, with quarter-on-quarter (q-o-q) increase of 4.5%.

In 4Q15, the highest percentage share was contributed by civil engineering RM10.22 million or 33.9%, non-residential buildings RM9.72 billion or 32.3%, residential buildings RM8.76 billion or 29.1% and special trades sub-sector RM1.43 billion or 4.8%.

"Johor recorded the highest value of construction work done of RM6.9 billion or 22.8% among the states. This was followed by Selangor, RM6.6 billion (22%); Wilayah Persekutuan, RM5.5 billion (18.2%); Sarawak, RM2.3 billion (7.8%) and Pulau Pinang, RM1.5 billion (4.9%)," the statement said.

It added that the contribution of the five states accounted for 75.7% of total value of construction work done.

In terms of the value of construction work done by the project owner, the private and the public sector recorded RM20.5 billion and RM9.7 billion, respectively, in 4Q15. -- theedgemarkets.com
Do not ask your auntie about the value of your home. Click here at The Edge Reference Price to find out.