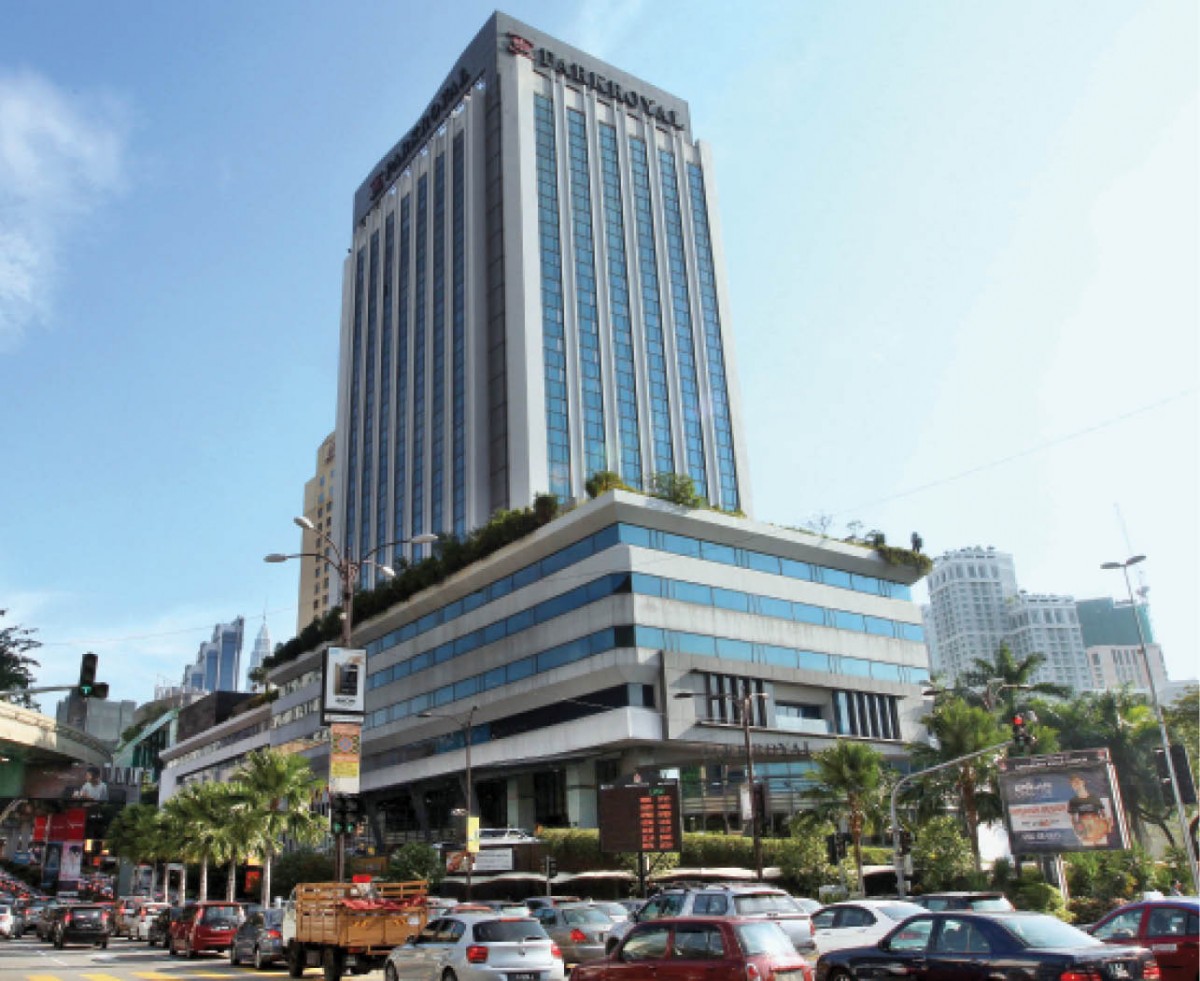 SINGAPORE-listed property firm UOL Group Ltd, which owns and operates the Parkroyal and Pan Pacific brands, will see its hospitality portfolio in Malaysia grow in the next two to three years as it adds two new hotels and expands an existing hotel asset in Kuala Lumpur.
The group finds Malaysia an appealing destination despite the recent declines in arrivals. In 2014, Malaysia missed its tourist arrival target and in 2015, arrivals dipped a further 7%.
In Malaysia, UOL Group is best identified by two of its long-established, five-star hotel assets — the 42-year-old Parkroyal Kuala Lumpur near Bukit Bintang and the 26-year-old Parkroyal Penang Resort in Batu Feringghi.
When asked about the company's plans in Malaysia, particularly that to build a new guest accommodation block in Kuala Lumpur, an UOL spokesperson says, "We have made a submission to the local authority for hotel extension as part of our ongoing assessment of the development potential of the site. But there is no definite plan as to when we will commence construction as we are still reviewing its feasibility."
However, documents sighted by The Edge reveals that President Hotel Sdn Bhd, the owner of Parkroyal KL, had put in a submission to Dewan Bandaraya Kuala Lumpur (DBKL) to obtain planning approval in January. The submission revealed plans to demolish a multistorey car park and build a 24-storey serviced suite block. The proposal also includes a banquet hall on the second floor and hotel facilities on the 24th floor. Additional renovation at its existing building is also on the cards.
The planned structure is expected to be built adjacent to Parkroyal KL and President House, which comprises a 23-storey tower with a six-storey podium and annexed eight-storey car park building. The hotel occupies the tower and part of the podium. The hotel and President House sit on freehold land while the car park annexe is located on a parcel with a lease that is expiring in 2080.
Typically, approvals for various elements must be obtained before a development order can be given. The latest submission by President House was approved by DBKL on April 21.
It appears that UOL's submission was made just before the March 4 freeze on approvals for new hotel licences in Kuala Lumpur. The freeze extends to all categories of hotel, including budget, backpacker lodges and serviced apartments. The local authority's rationale for the freeze is that there are sufficient rooms —over 56,000 (built and approved for building) — to meet demand, at least for the next one year. The duration of the freeze remains unclear.
Given that the initial application was made in January, the freeze on new hotels may not apply to Parkroyal KL.
UOL's wholly owned unit, Pan Pacific Hotels Group Ltd, operates both the Parkroyal and Pan Pacific hotel brands. The group remained quiet for two decades after the opening of the Penang hotel. In 2007, it purchased the global operations of Pan Pacific Hotels and Resorts, which saw it inherit the management of the Pan Pacific Kuala Lumpur International Airport (KLIA). In 2010, the group started operating the Parkroyal Serviced Suites in Kuala Lumpur.
It is worth noting that UOL, via its 60% subsidiary Suasana Simfoni Sdn Bhd, owned a 171,149 sq ft parcel in Jalan Conlay, Kuala Lumpur. The remaining 40% in Suasana Simfoni was held equally by a Singapore- and Malaysia-registered company.
Suasana Simfoni planned to build three blocks of luxury serviced apartments on the site, which it purchased in 2007. However, the project was not completed. In 2014, UOL sold the parcel to KSK Land Sdn Bhd. It is known as one of the highest per sq ft deals in recent years, fetching RM3,572 psf. KSK Land is now building the prestigious Conlay 8 project on the site and will be introducing Kempinski Hotel and Hotel Residences.
Not including the extension of the existing hotel, UOL has announced the addition of two more hotels — a Parkroyal in Langkawi, Kedah, and a Pan Pacific in Johor — that will see its room inventory in Malaysia will increase by nearly 50% to 1,500. Its existing portfolio includes the 287-unit Parkroyal Serviced Suites KL, 426-room Parkroyal KL and 309-room Parkroyal Penang.
"Our strategy is to extend our hospitality footprint through hotel management agreements in Asean. Malaysia is definitely one of the target countries," Pan Pacific Hotels Group senior vice-president (marketing) Kevin Croley tells The Edge.
"In the last two years, we have further secured management contracts for Parkroyal Langkawi (295 rooms and seven villas) and Pan Pacific Serviced Suites Puteri Harbour (205 units), which is our first serviced suite property in Malaysia under the Pan Pacific brand. Once the two properties are completed, they will bring our Malaysian portfolio to five, with a total of about 1,500 rooms," Croley tells The Edge via email.
Developed by Gagasan Langkawi Sdn Bhd, Parkroyal Langkawi Resort is scheduled to open next year. Pan Pacific Serviced Suites, developed by Discovery Development Sdn Bhd, is slated to open in early 2018.
"Currently, travel demand in Malaysia is being affected by global economic uncertainty and the fall in Chinese tourist arrivals caused by the disputes over the South China Sea. That said, Malaysia is still an appealing tourism destination and we are positive on the outlook on our properties," Croley adds.
UOL's 2015 annual report shows that the occupancy rate at all three of the hotels/serviced suites dropped in 2015. Parkroyal KL's occupancy was 77% (down 9%), Parkroyal Penang 68% (down 4%) and Parkroyal Serviced Suites 80% (down 5%).
Based on revenue by geographical segment, Malaysia's contribution was S$49.09 million, representing 3.8% of the total revenue of S$1.28 billion, in the financial year ended Dec 31, 2015. Singapore remains the major contributor, followed by Australia and China.
However, in terms of earnings before interest, taxes, depreciation and amortisation, Malaysia came in third with S$14.12 million, after Singapore and Australia.
This article first appeared in The Edge Malaysia on May 30, 2016. Subscribe here for your personal copy.