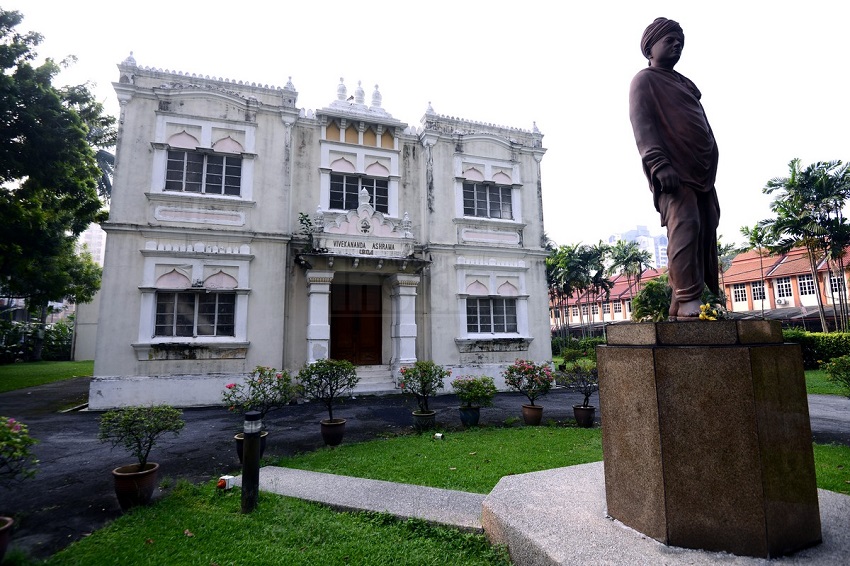 KUALA LUMPUR (Oct 28): The century-old Vivekananda Ashram in Brickfields, Kuala Lumpur, will be gazetted as a national heritage site after Putrajaya rejected appeals from the site owner.
Tourism and Culture Minister Datuk Seri Nazri Aziz said the heritage commissioner had decided on July 15 this year to gazette the site as a national heritage in accordance with provisions under the National Heritage Act.
"The site owner and the local authorities have been told of the decision but the owner made appeals to the minister to reconsider.
"After taking all into consideration, the minister decided to reject the appeal. This means the building will continue to be a gazetted national heritage site," he told M Kulasegaran (DAP-Ipoh Timur) during Question Time in Parliament today.
Nazri said under Section 96 of the Act, the minister's decision is final and that no more appeals will be entertained or can be made in court.
The government had earlier planned to gazette the 110-year-old building as a heritage site but the proposal was twice rejected by the ashram's board of trustees.
The board of trustees has previously submitted a proposal to sell and redevelop the land into a 23-storey apartment tower.
However, due to objection from various parties and individuals from all over Malaysia, City Hall put a temporary halt to the project.
In a press conference later, Nazri said that the building had important and significant cultural values, including the fact that it was proof that the Sri Lankan Jaffnas came to Malaysia and their first settlement was in Brickfields.
"This building was also officiated by the first Malaysian prime minister Tunku Abdul Rahman in 1958. That was how important the building was.
"Besides that, the Ceylonese architecture of the building is of great aesthetic value. It is symmetrical and there is also a monument there," he added.
The Padang Rengas MP said that following this, the land owners would have to refer to the Heritage Commissioner if it had plans to develop the land or construct any other building at the gazetted site.
Kulasegaran, who was also present at the press conference, lauded the decision by Nazri to gazette the site, saying that the minister had taken "extraordinary" effort to resolve the issue, which first cropped up in 2008.
The ashram management had earlier cited financial problems as the reason for its redevelopment, prompting Brickfields Asia College co-founder Raja Singham to offer financial help in an effort to save the ashram.
He had offerred to donate RM1 million to set up a fund for the ashram.
Historical records show the place was a centre for mathematics and it was also a community gathering point.
In the early 1990s, various dance and vocal classes, yoga lessons and other spiritual activities were held at the ashram. -- The Malaysian Insider