If you like homes with a balcony, then it's important to design it so that it doesn't go to waste. A house with a beautiful balcony uplifts your mood, and it can also gain compliments from guests who visit your home. ZING.my is here to offer you some balcony garden ideas that are suitable for the weather in Malaysia.
1. Potted plants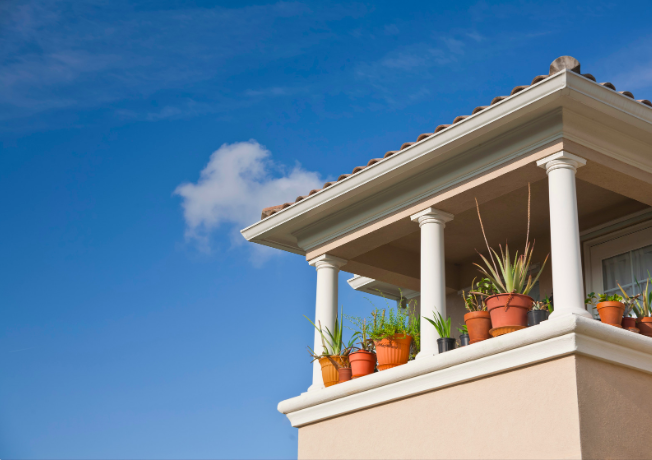 Potted plants are fit for any balcony gardens. If you live in a high-rise building, potted plants help to create a cleaner and more organised space. Apart from that, it also helps to save space if you have a small balcony. Potted plants don't necessarily have to be on the ground, they can be hung on the ceiling, the wall and even your balcony railing. All you need is a hook so that they can hang onto these places. Hanging flowers like petunia and roses will definitely brighten up your balcony.
2. Go al fresco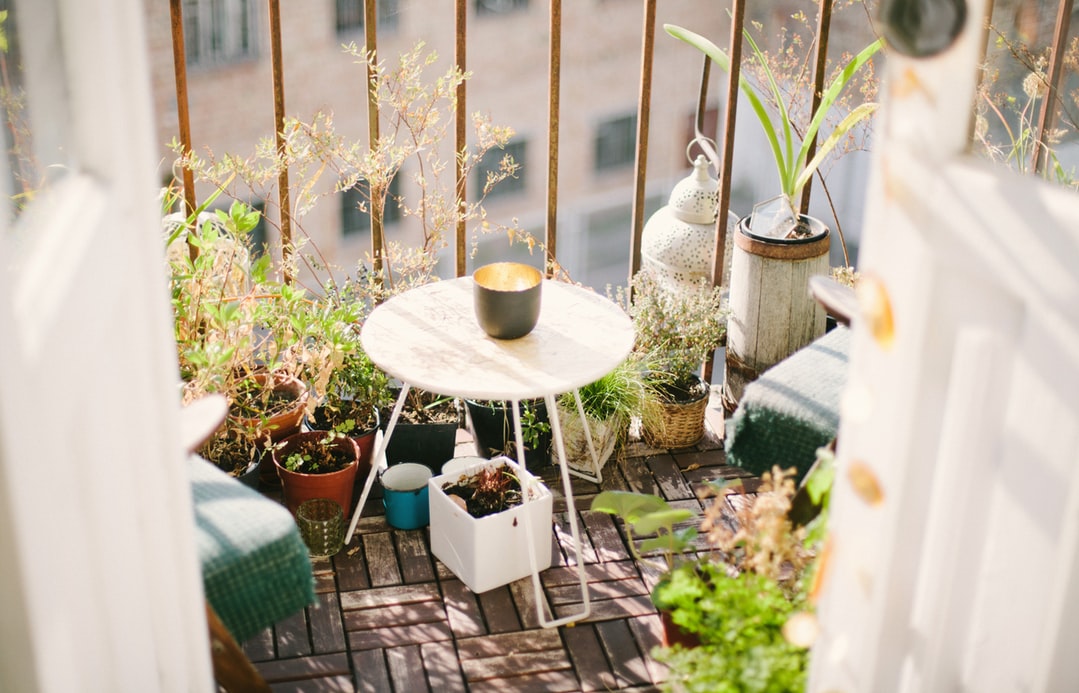 A good way to optimise your balcony space, no matter how tiny, is to create a cosy outdoor oasis where you can relax with a book and coffee, or turn it into a chillax spot for outdoor dining. You can achieve a casual, laidback vibe by adding a few plants of various sizes and a garden furniture set. Consider buying thrifted to mix and match - you not only save some money on decorating a spot you don't use daily but you will also be selecting items that represent your personality.
3. Wooden shelves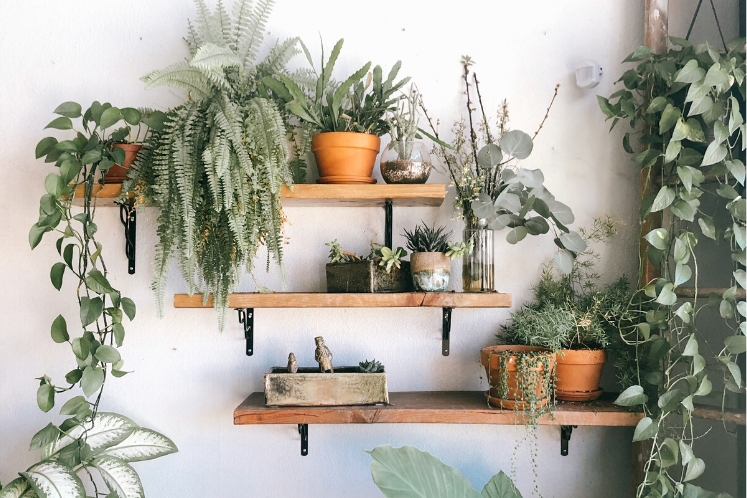 These wooden shelves are beautiful, and it naturally fits into a minimalist-themed home. You can either place the potted plants on different levels of the rack, or even hang them up. It's a good idea to keep the plants looking neat at the balcony, so that it doesn't become too cluttered in the small space. You can also use foldable racks for more storage area and easily transfer them indoors when you need to.
4. Plants within the wall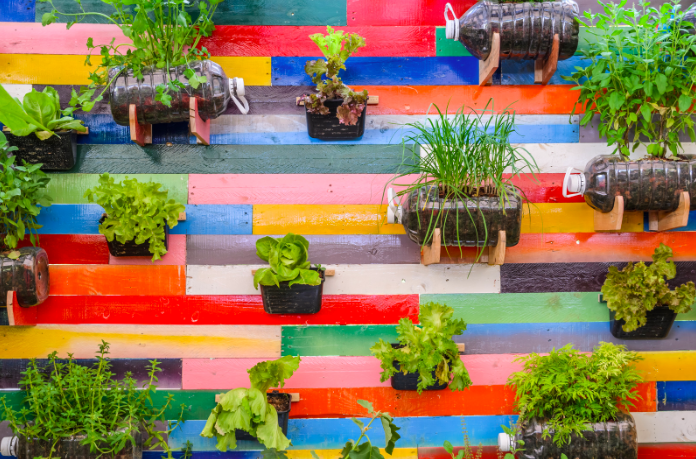 Walls are not only meant for hanging potted plants, it's possible to plant them within the walls as well. You can drill a shallow square hole in the wall, or even build a frame to accommodate potted plants. Apart from that, you can also purchase stackable pot holders, which can be placed vertically on walls. The plants will look as if they're growing from the wall, creating a beautiful contradiction to a marble, wooden or cement balcony wall.
5. Artificial grass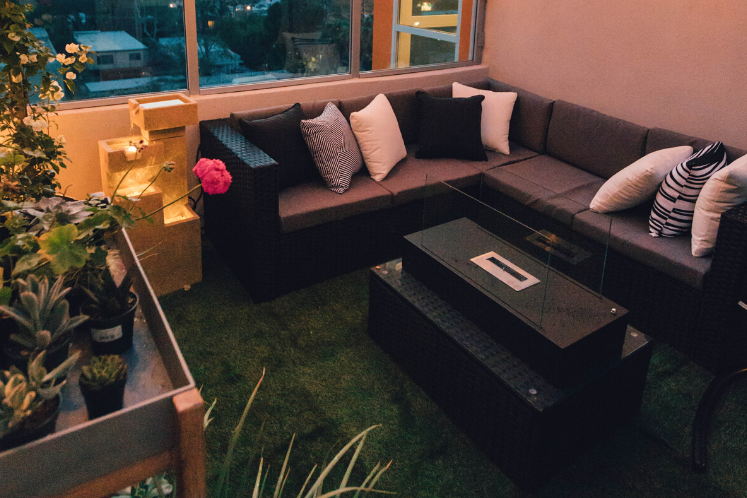 If you're someone who's too busy to manage your balcony garden, there's always the option of installing artificial grass. It may not be real but artificial grass provides a uniform shade of green to the garden, minus the small living things like worms and bugs. Besides, there's no need for maintenance, so it'll stay "evergreen". Another option is to place a wooden furniture set on the grass, which will make the garden look very lovely and inviting.