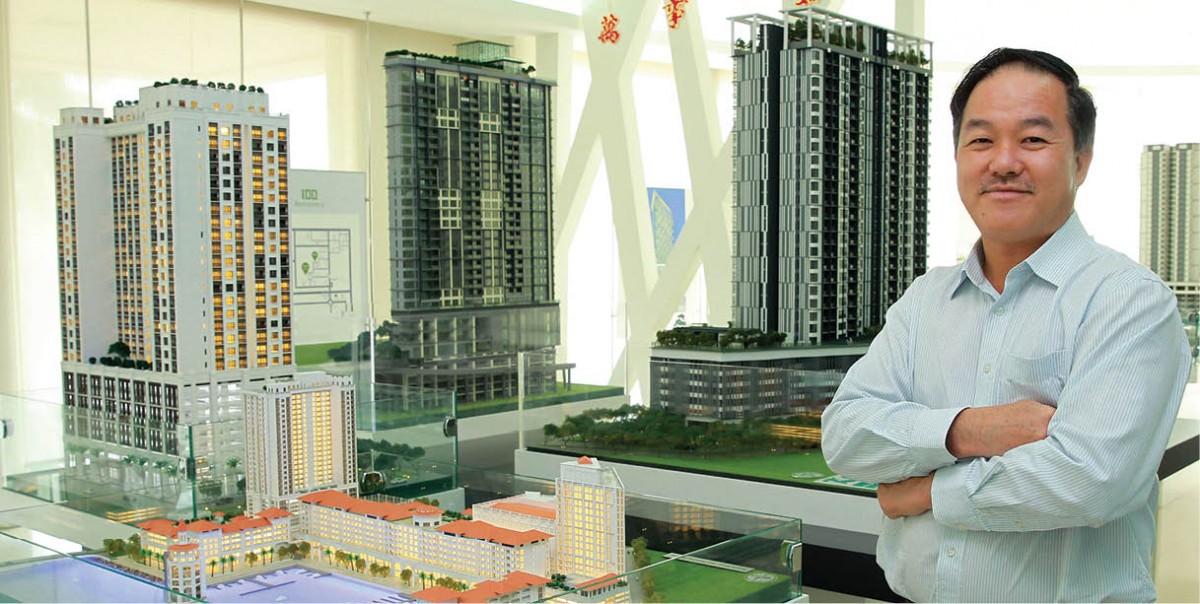 KUALA LUMPUR (Feb 2): Construction company Kerjaya Prospek Group Bhd, formerly Fututec Bhd, hopes to secure more construction jobs to meet its internal replenishment order book target of RM800 million for the current year ending Dec 31, 2017 (FY17), according to its executive chairman Datuk Tee Eng Ho.
"We are looking towards [securing] bigger jobs in the second and third quarters of [financial year 2017] because that is usually when there are more [movements] with [property] developers," he said in a recent interview with The Edge Financial Daily.
"Early last year, our internal replenishment target was RM600 million and we ended up more than doubling this to RM1.5 billion. This year we target RM800 million," he said, adding the group currently has 19 ongoing construction jobs.
Tee also said he would further diversify the group's construction business if there are opportunities to do so.
Kerjaya Prospek ventured into infrastructure works last March after securing a dredging works contract from the China Communications Construction Company that was worth RM181.31 million for the Seri Tanjung Pinang development in Penang. The job is expected to be completed by March 18, 2018.
"If similar [infrastructure] jobs [are offered], we can handle it now [with more ease]," said Tee, adding the group's order book now stands at RM3 billion, while its tender book stands at RM1.4 billion.
On overseas expansion, Tee said it may be possible in 2018 or 2019.
"We don't have plans [to do so] in 2017, but once the group is stronger, we may [go overseas] in 2018 and 2019," he said.
Recall that in Dec 2015, Javawana Sdn Bhd which is a special purpose vehicle controlled by Tee's wife, Datin Toh Siew Chuon, Tee Eng Tiong and Tee Eng Han became a substantial shareholder of property company GSB Group Bhd with a 16.67% stake after a private placement exercise, which fuelled talks of GSB becoming Kerjaya Prospek's designated property arm.
Tee admitted the likelihood is there. "If the timing and pricing are right, and it would benefit all our shareholders, then we will do it," he said.
Kerjaya Prospek shares closed unchanged at RM2.32 on Tuesday, which valued it at RM1.18 billion. In the past 12 months, the stock has climbed about 36%.
This article first appeared in The Edge Financial Daily, on Feb 2, 2017. Subscribe to The Edge Financial Daily here.