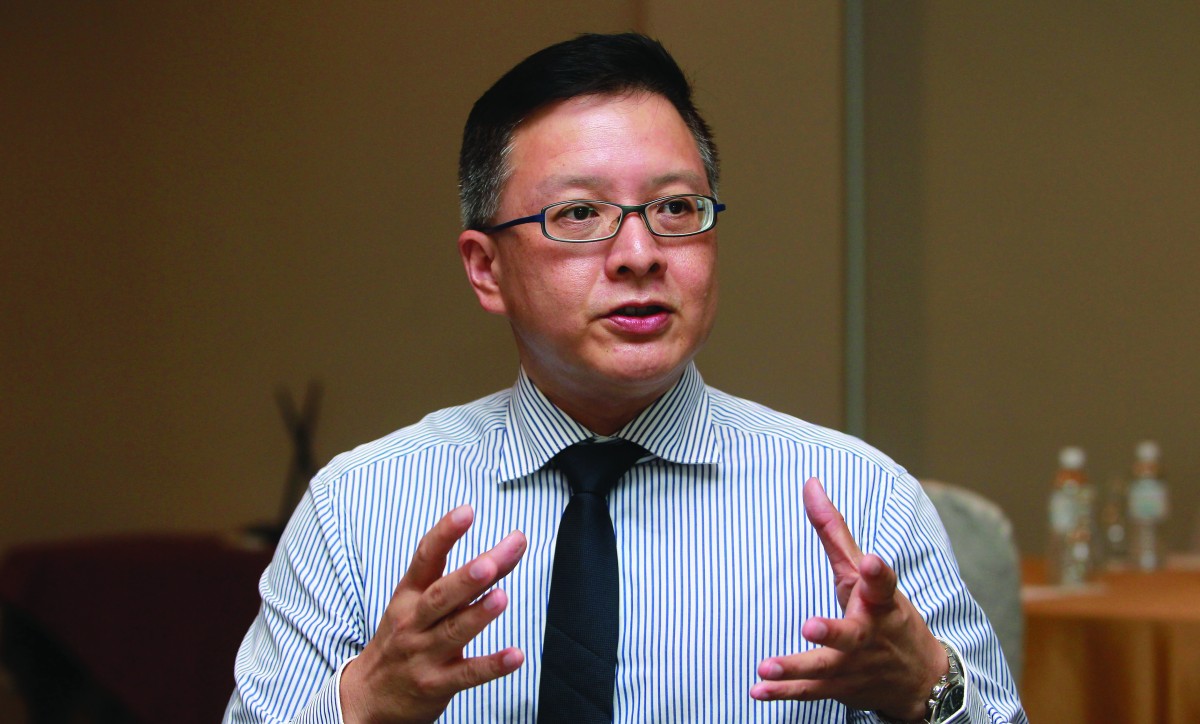 KUALA LUMPUR (April 10): Malaysia's plans for a maritime city on Carey Island, Selangor, have gained momentum after Prime Minister Datuk Seri Najib Razak's visit to India last month. That is good news for A&M Realty Bhd.
The property developer, which has largely been under the radar in the past three years amid the prevailing soft property market, has now got a jump-start in the form of the proposed port city development.
A&M owns 1,900 acres (769ha) of land on the island located to the south of Port Klang, and under its tourism division operates a golf resort and hotel there called Amverton Cove Golf & Island Resort.
According to its executive director Datuk Milton Norman Ng Kwee Leong, the group has received interest in its land on Carey Island more so now than ever before, thanks to plans by the Port Klang Authority to build a massive RM200 billion port city project there.
"We have had some interest in our land after news of the port city development broke from buyers in China and Hong Kong, as well as local developers," he told The Edge Financial Daily in a recent interview.
While the group has started talks with several potential buyers, Milton said some shareholders have expressed mixed sentiments about giving up the land, which he described as his father's "baby", referring to A&M executive chairman Tan Sri Ng Boon Thong @ Ng Thian Hock.
"At the time when my dad bought the land (1990), it was not [much sought-after] as it had no access to the mainland until a bridge was built," he explained.
Milton said A&M's current land bank on Carey Island will keep the group busy for the next 10 to 15 years.
"The longer we keep it, the more valuable and better returns we will be able to get from it, especially when the port city comes closer to being operational," he added.
Taking the lead from the spotlight shone on Carey Island, A&M has embarked on developing 210 acres of the 1,900 acres of land it owns there for several projects including the [email protected] Cove bungalow lots, which carry a gross development value (GDV) of RM120 million and are part of its RM10 billion Amverton Cove flagship property.
The group will also construct 250 units of serviced apartments to complement its existing Amverton Cove Golf & Island Resort, as well as a water theme park next year.
Other projects include a community living development aimed at retirees, consisting of 480 units with an estimated GDV of RM156 million, and bungalows with a GDV of RM420 million, which will take place from 2019 onwards.
A&M has also earmarked another 700 acres of land for a new township development on Carey Island, which it targets to launch from 2020.
Last week, the proposed 20-year Carey Island port city project gained momentum when MMC Corp Bhd and Sime Darby Property Bhd signed a memorandum of understanding with India's Adani Ports and Special Economic Zone Ltd to study the feasibility of developing an integrated maritime city on Carey Island.
Meanwhile, Milton said A&M will be launching two other projects in Selangor worth a combined RM643 million in the second half of this year. They comprise the Amverton Hills development in Sungai Buloh and the Amverton Links project in Sungai Jati, Klang.
"Phase one of the Amverton Hills consists of 198 semi-detached homes that carry a GDV of RM316 million, and 81 units of bungalow units with an estimated GDV of RM227 million. We expect to complete and sell these properties by 2019," said Milton.
Amverton Links features 155 units of two-storey link houses with an estimated GDV of RM100 million.
A&M's Amverton brand is known for its upmarket developments.
Milton believes that there is still a market for such developments, even though many developers are shifting their focus to more affordable developments.
"Some developers who can't sell their developments tend to shift their focus to the affordable segment, but eventually it tends to [get overcrowded] and then there will be a void in high-end developments.
"We believe the location of our developments and our prices are still attractive enough to those homebuyers who still seek [high-end] developments," he added.
Milton noted that A&M's "clean" balance sheet — it funds all its projects via internal funds — also allows the group to have the holding power to wait out the market until sales pick up.
The group's net cash balance stood at RM63.2 million as at Dec 31, 2016.
Milton's family held a controlling 71.04% stake in A&M as at March 31, 2016, and plays prominent roles on its board. Aside from Milton and his father, other board members include Milton's older brother Datuk Ambrose Leonard Ng Kwee Heng, who is the managing director of A&M, as well as his two younger brothers Steven Junior Ng Kwee Leng and Malcolm Jeremy Ng Kwee Seng.
On the possibility of the family paring down its stake by selling to institutional investors, Milton said it is open to increasing participation by institutional investors.
"However, we will need to work on getting our earnings record on track again in order to attract these institutional investors, and we hope that they will invest in the group for the long term.
"A&M will continue to be a family business as we want to ensure it is run properly. At the end of the day, we want what's best for the company," he added.
A&M saw its net profit fall 14.7% to RM20.07 million in the financial year ended Dec 31, 2016 (FY16) from RM23.54 million in FY15 on lower contributions from its property development segment. Revenue was also lower by 5.6% to RM115.33 million.
Year to date, A&M's share price has risen 53% to close at RM1.53 last Friday, bringing it a market capitalisation of RM558.55 million.
This article first appeared in The Edge Financial Daily, on April 10, 2017.
For more stories, download TheEdgeProperty.com pullout here for free.