Govt to invite bids for infrastructure jobs soon
Govt to invite bids for infrastructure jobs soon
Govt to invite bids for infrastructure jobs soon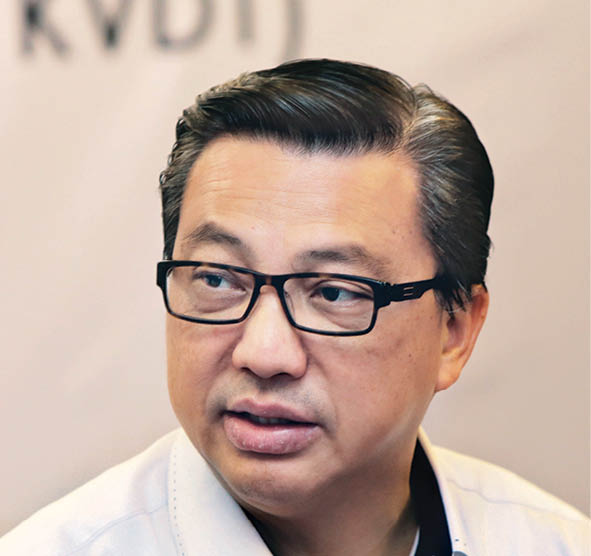 KUALA LUMPUR (April 21): The government will be inviting companies to bid for a billion ringgit worth of jobs for the Kuala Lumpur-Klang Bus Rapid Transit (BRT) project, as well as Phase 2 of the Klang Valley Double Track (KVDT) project, said Transport Minister Datuk Seri Liow Tiong Lai (pic).
"These are urgent projects to develop our transport infrastructure in the country. I can't tell when we will be able to announce the tender date, but [it will] come soon," Liow told reporters after a two-hour tour to check on the progress of Phase 1 of the KVDT project yesterday.
He said construction works on the first phase of the KVDT project will take up to four years to complete as they can only be conducted from midnight to dawn. Phase 1 of the project entails 42km of track between Rawang and Salak Selatan, and is undertaken by Dhaya Maju Infrastructure (Asia) Sdn Bhd, a company controlled by its executive director Datuk Seri Subramaniam Pillai who owns a 30% stake in the company.
Phase 2 of the KVDT project will comprise 62km of Keretapi Tanah Melayu Bhd's railway track from Salak Selatan to Seremban.
"The double tracking project is essential as we aim to reduce the point-to-point train travel time to 7.5 minutes from the current 15 minutes," Liow said.
As for the proposed 33km KL-Klang BRT project, Liow said the Land Public Transport Commission will be calling for bids soon.
According to Dhaya Maju Infrastructure project director Datuk Mohd Nor Idrus, Phase 1 of the KVDT project is 10% to 11% complete.
"We were facing some problems to kick-start this project, which was supposed to take off in May last year. This was because we were [on] the lookout for suitable machines to be used for this project, notwithstanding flash floods hampering the progress of this project," said Mohd Nor.
On the RM1.41 billion cost for Phase 1 of the KVDT project, which works out to RM33.57 million per kilometre, Mohd Nor said: "There are many other costs involved in the railway business, such as signalling equipment and station rehabilitation. These are some of the costs associated in the process of doubling the railway track."
Subramaniam said Dhaya Maju Infrastructure is funding the project through project financing.
"We already have a working capital of RM400 million, which will allow us to navigate the financing side of this project," he said, adding that the company currently has an order book of more than RM2 billion, which will keep it busy for the next three years until 2020.
For the financial year ended March 31, 2016, Dhaya Maju Infrastructure recorded a net profit of RM27.11 million on a revenue of RM125.95 million.
"We expect income and earnings to grow in tandem with the progress billing of the projects that we have in hand," Subramaniam said, noting that he is steering the company for an initial public offering (IPO) as early as in mid-2018.
"Now is not a good time to go for an IPO as the company may not be able to get a good valuation," he added.
This article first appeared in The Edge Financial Daily, on April 21, 2017.
For more stories, download TheEdgeproperty.com pullout here for free.
LOADING...
Get More From EdgeProp.my