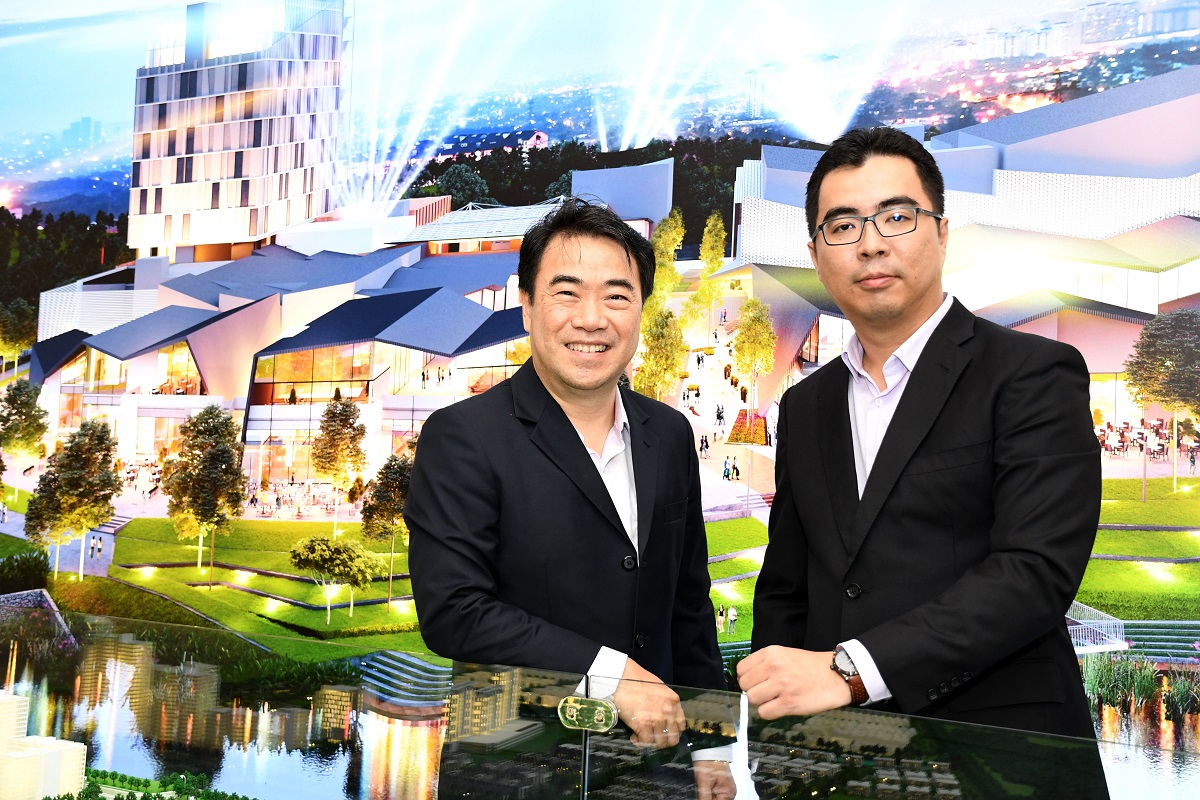 KOTA KEMUNING (April 26): Gamuda Land has already attracted some familiar names as key tenants for the Quayside, the waterfront commercial hub at twentyfive.7 — its latest township in Kota Kemuning, Shah Alam, Selangor.
According to Gamuda Land general manager of twentyfive.7 Aw Sei Cheh, with its net lettable area of 300,000 sq ft, the Quayside will be able to fit in 110 retail shops (available for lease only).
"We have no intention of selling [the shop units] because we would like to have full control over the property and to put in the right tenants for the community in the township," he said at an event to introduce the tenants of the Quayside today.
Among the key tenants are MBO Cinemas, Tai Thong Restaurant, Jaya Grocer, Mr.DIY, B.bap, Caring Pharmacy, Guardian Pharmacy, Watsons Pharmacy, Poliklinik Shaik with Ooi & Khor Dental Surgery.
The Quayside also features a Designer District for young designers and start-ups as well as an Event Plaza for entertainment facilities and performances. It will also boast a boardwalk, a cantilevered Skydeck over the lake and a running track.
It is expected to be completed by end-2019 or early 2020.
"For the town to work well, we need to get the important places right for play, for work place, parks, shopping, dining and for the homes.
"At twentyfive.7, we know that these spaces should be by the water to create a nice setting that will be a joy for the community. So we have the Quayside," said Gamuda Land chief operating officer Ngan Chee Meng at the event.
Ngan said people's perception of a mall has changed. Malls are no longer just a place for people to buy things and get services.
"A mall is a place for the community. Hence we have event spaces for people to organise events to bring the community closer together," he added.
Commenting on the property market outlook, Ngan said the property sector "has made a turn since end of 2016."
"I don't think the property market is sluggish. But whether it will come back strongly, I'm not sure. We have started to see the numbers in terms of our sales and this is a sign that the market is coming back.
"We are not a market follower, so we know when to come in [to the market]," he said.
Meanwhile, Aw said the developer is looking to launch residences in phase 1 of twentyfive.7 by end-May or early June. Phase 1 of twentyfive.7 is open for registration.
It comprises 181 superlink homes and 98 semi-detached homes with built-ups ranging from 2,120 sq ft to 3,240 sq ft. Prices will start from RM950,000.
Spanning 257 acres of leasehold land, twentyfive.7 is an integrated landed strata township accessible via Shah Alam Expressway, North-South Expressway Central Link, South Klang Valley Expressway and Kemuning-Shah Alam Highway.