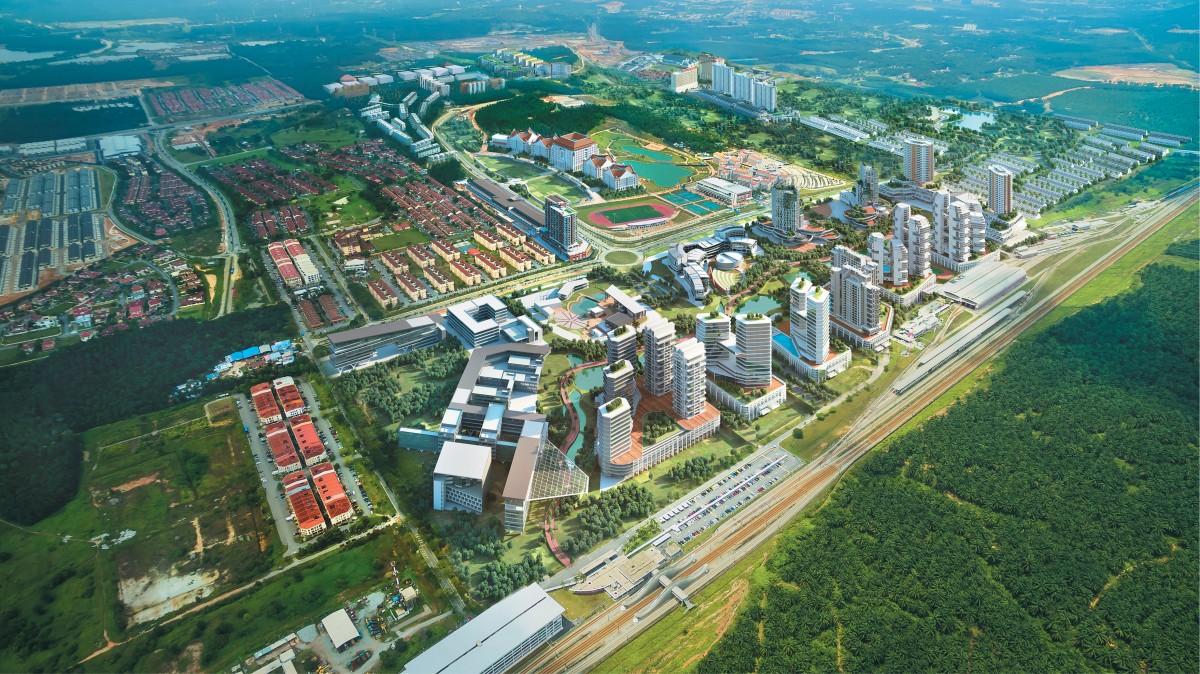 As times change, so do the needs of modern dwellers. Where once property buyers seek only a comfortable home, urbanites now look beyond just the living space itself. When it comes to choosing a property, many factors come into play. Apart from comfort, convenience and accessibility, buyers tend to gravitate towards developments that can fulfil all facets of their lifestyles — not only to live, but to work and play, too.
Taking into account all the elements required by the modern property buyer, developers have become increasingly creative and innovative in introducing integrated developments that appeal to discerning buyers. Among the latest to surface is Sunsuria City, the flagship master-planned township by Sunsuria Bhd.
A smart, sustainable and liveable township
Sunsuria recognises that identifying the right catalyst and content is key to a successful development that will appeal to the masses. "We are keen to create a refreshing and attractive environment that will draw footprints, including tourists, to the township, as this will further enhance the value and sustainability for both residents and investors of Sunsuria City," says Sunsuria executive chairman Datuk Ter Leong Yap.
To successfully position itself as a catalyst developer and "content creator", Sunsuria leverages a strong network and resources. Among them is the Xiamen University Malaysia, which is the main catalyst for Sunsuria City, together with Horizon Village Outlets and the Express Rail Link (ERL) network in this township.
Envisioned as a world-class satellite city, Sunsuria City is being meticulously planned to ensure that the different components of education, residential, commercial and recreational parks are seamlessly integrated.
To achieve this, the northern half of the township is dedicated to residential properties and lifestyle amenities, including the Horizon Village Outlets, the Korean-French Provence Village and commercial parcels such as Jasper Square.
Meanwhile, the southern half focuses on "action and recreation" to house social facilities. Among them are Xiamen University Malaysia, the transit-oriented development, mixed commercial properties, and Sunsuria City Celebration Centre — an interactive space with a festivities arena, a sensory garden, state-of-the-art playground and an alfresco dining deck.
Every aspect of Sunsuria City is planned to embody the concept of "Smart, Liveable and Sustainable", which define the characteristics of all Sunsuria's developments. As a smart township, Sunsuria City is supported by intelligent infrastructure such as integrated super-speed broadband, smart security, and other ICT-ready living solutions.
To create a liveable township, Sunsuria places emphasis on community living where residents can mix and mingle through an extensive network of bicycle paths and walkways, coupled with bike-sharing services. The development also features lush recreational parks, dedicated cycling and pedestrian paths, and pockets of water features. Above all, Sunsuria City is built as a self-sustaining Green Building Initiative-compliant township that incorporates energy-efficient features to reduce wastages and preserve the ecosystem.
An opportune location
With a strategic location in Putrajaya South in Salak Tinggi, Sunsuria City is poised to become a new landmark in the region. The township development has a gross development value of RM10 billion and comprises retail malls, condominiums, serviced apartments, commercial shoplots, schools, parks, hotels and landed residential homes built across 525 acres of prime freehold land.
Sunsuria City's location within the Greater Kuala Lumpur region puts it at a great advantage with ease of accessibility to a multitude of amenities. It is not too far away from KL city centre, while being close to neighbouring matured townships such as Kota Warisan, Bandar Baru Salak Tinggi, Putrajaya and Cyberjaya.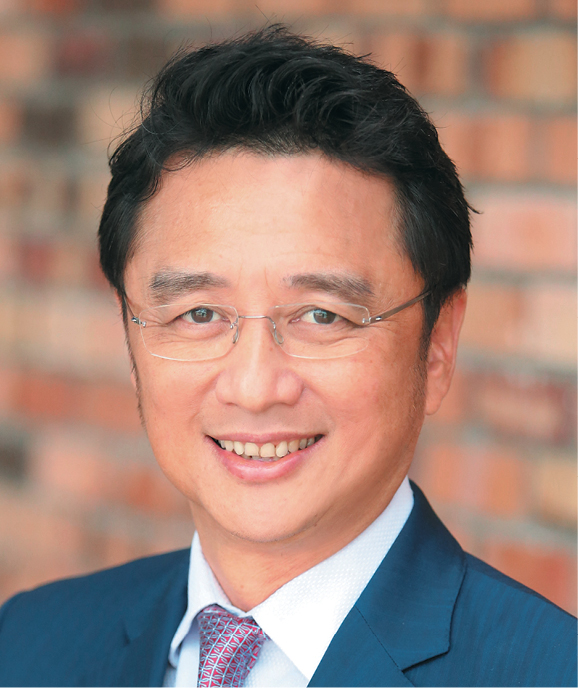 Accessibility is a breeze, with a direct link via an exit from the Putrajaya-Cyberjaya Expressway, which connects to the North-South Central Link Expressway, as well as connections to a network of major highways, including the North-South Expressway and Maju Expressway, with the latter taking residents to KL city centre in just 48km.
Sunsuria City's proximity to the KL International Airport also allows the township to be seamlessly linked to the ERL network, as it is located just next to the existing Salak Tinggi ERL station, which connects Sunsuria City to KLIA, KL Sentral and a plethora of hotspots.
Sunsuria City is built around the core of Xiamen University Malaysia, the first overseas campus of a Chinese university which spans 150 acres and caters up to 10,000 students. It is also nearby the upcoming retail haven of Horizon Village Outlets, where up to 150 luxury and casual brand outlets from around the world can be found under the same roof across 400,000 sq ft of shopping space.
On top of that, up to 40 universities and colleges are available within a 30km radius of Sunsuria City. The township is further served by a wide range of amenities such as schools, hospitals, police stations, fire stations, shopping malls and recreation centres.
Thriving commercial prospects
One of the very first few developments launched within Sunsuria City is Jasper Square, a freehold commercial development with a mix of 2-storey and 3-storey shopoffices. With a name that takes after the American pop artist Jasper Johns who is best known for his expressionist style, Jasper Square infuses a colourful atmosphere to the township.
Another exciting development that has been newly launched is Bell Avenue, a mixed development comprising retail and Small-office Home-office (SoHo) units. With a name inspired by the great inventor Alexander Graham Bell, Bell Avenue delivers an innovative concept with smart retail spaces and urban living features.
This 7.4-acre freehold development comes with 78 retail units and 478 SoHo units, offering great convenience and accessibility as the ERL train station, Xiamen University Malaysia and retail outlets are all within walking distance.
Curated living concepts
Sunsuria City offers a broad range of residential developments, from luxurious landed homes to high-rise units, to suit families of every size. The latest residence launched in 2017 is The Olive, a high-rise condo featuring 663 units across three blocks on 17.8 acres of freehold land. Named after the famed Spanish watercolour painter Ceferí Olivé, The Olive delivers a vibrant living concept within a community-centric and serene environment.
As the first high-rise development in Sunsuria City, The Olive enjoys a prime location at the township's main entrance, which is adjacent to the Horizon Village Outlets and Xiamen University Malaysia. With a built-up of 818 sq ft, each unit comes with lifestyle facilities, lush landscaping and two dedicated car park lots.
Upcoming residential developments include a trio of landed residential homes, namely Monet Lily, Monet Garden and Monet Springtime. Drawing inspiration from the famous artist Claude Monet and some of his most well-loved masterpieces, these freehold residences are located within a gated-and-guarded community with 9 acres of lake and park as well as lush landscaping with themed gardens and playground.
Monet Lily consists of 211 units of 2-storey terraced homes with built-ups from 1,900 sq ft, while Monet Garden offers 360 units of 3-storey townhouses and a dedicated community clubhouse. Monet Springtime comprises 308 units of 2-storey terraced homes with three layouts starting from a built-up size of 2,100 sq ft.
Monet Residences will be launched soon. Register your interest at www.sunsuria.com or kindly contact 603-8750 7777 or 603-6142 2727 for sales and enquiries.