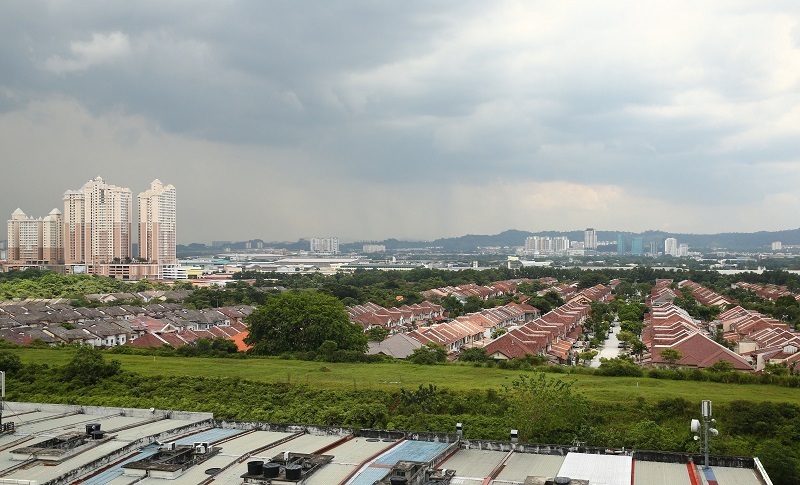 KUALA LUMPUR (Oct 12): Property industry observers do not foresee property prices declining in the next six to 12 months, but instead grow at a moderate pace.
With rising construction material cost, Affin Hwang Capital Research senior associate director for equity research Loong Chee Wei says house prices will not come down but will inch up at a very slow rate.
The National House Buyers Association (HBA) honorary secretary-general Chang Kim Loong concurs, noting that prices of new homes launched by developers have "saturated".
"As for the stock of existing unsold units, developers will not directly lower their prices, for fear of repercussions by earlier buyers, but may indirectly offer certain freebies such as free legal fees and stamp duty or throw in other goodies such as free air-conditioners and some even to the extent of 'discounts' guised in the form of credit notes.
"In the secondary market, if the economy continues to slow down, property speculators who are unable to service their mortgages might be forced to let go of their units at below market value. In addition, banks may also auction off properties below market value. So there could be some good deals on the secondary market," Chang says.
Institute for Democracy and Economic Affairs chief executive Wan Saiful Wan Jan reckons that the unaffordability of homes is escalated by a heavy concentration of supply around big cities, due to a lack of reliable public transport.
"This is why… we cannot expect a short-term solution [to lower house prices]. It will not happen in the immediate term," he explains.
Meanwhile, Kenanga Investment Bank Bhd's head of equity research Sarah Lim says housing price growth has "narrowed closer to the real inflation rate and house prices are likely to find a bottom" at this level, assuming unemployment rates do not worsen. "The Malaysian property market is undergoing a period of consolidation and may continue so for the next one to two years, assuming there are no major changes in the economy."
This is despite the recent years' uptrend in the national House Price Index (HPI) generated by the National Property Information Centre (Napic) and in the Residential Property Index by the Malaysian Institute of Economic Research.
"On average, house prices in Perak, Penang and Johor are easing faster than those in Kuala Lumpur, Selangor and Negeri Sembilan. Interestingly, house price statistics published by Napic showed firmer house prices in 1Q17 compared with those in 4Q16 in selected states — KL, Penang and Negeri Sembilan," offers Professor of Economics at the Business School of Sunway University Dr Yeah Kim Leng.
"These latest price trends suggest house prices have stabilised in some locations and strengthened in others as housing supply and demand adjust to changing expectations and economic conditions such as improving job and income growth, credit availability and overall outlook of the economy.
"Nonetheless, the overall HPI is projected to moderate from 5.3% in 1Q17 to a trough of 3% or 4% for this year, in line with its underlying long-term trend," Yeah expounds.
This story first appeared in EdgeProp.my pullout on Oct 6, 2017. Download EdgeProp.my pullout here for free.