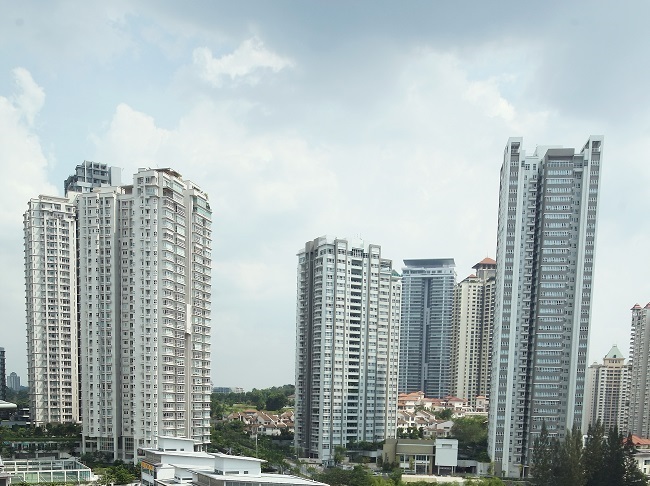 PETALING JAYA (Nov 18): The Cabinet has directed Dewan Bandaraya Kuala Lumpur (DBKL) to freeze approvals for four types of developments following a study by Bank Negara Malaysia (BNM) that raised the alarm on a glut in these buildings.
In a document sighted by EdgeProp.my, DBKL was instructed to cease considering and approving the development of shopping complexes, offices, serviced apartments and luxury condominiums priced over RM1 million in Kuala Lumpur, effective Nov 1.
* Rehda to issue press statement tomorrow on DBKL approval freeze
Existing applications — including variations made to building plans that have received development orders — must receive planning permission by January 2018.
In a report by The Edge, Federal Territories Minister Datuk Seri Tengku Adnan Tengku Mansor — who confirmed the contents of the document — said the freeze may continue for one to even three years, depending on the state of the market.
In a briefing on Friday, the central bank highlighted the decade-high level of unsold residential properties (130,690 units as at 1Q17), with 83% of them priced above RM250,000 and 61% of them being high-rise apartments.
The latest unsold properties figure is almost double the historical average of 72,729 units per year between 2004 and 2016.
Johor led with the highest proportion of unsold units in Malaysia at 27%, followed by Selangor (21%), Kuala Lumpur (14%), and Penang (8%).
Meanwhile, BNM predicts that one in three offices will be vacant by 2021 and 140 new malls will enter the market across the Klang Valley, Penang and Johor.
The central bank said office vacancy rates in the Klang Valley have hit 23.6% in 1Q17 and could reach 32% by 2021.
On the other hand, BNM governor Tan Sri Muhammad Ibrahim pointed out that there were far too many malls for a population of 32 million.