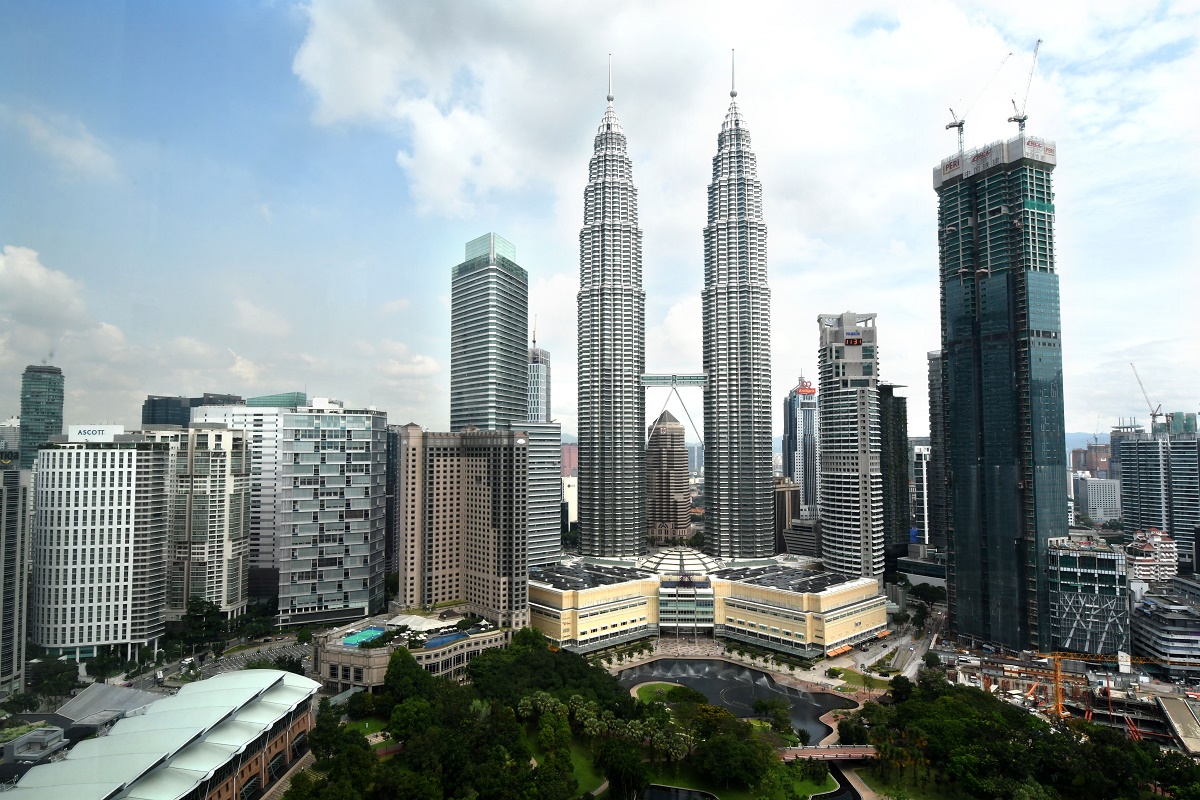 PETALING JAYA (Dec 18): The prime office market in Kuala Lumpur is forecast to be weaker for the next 12 months, according to Knight Frank's Asia Pacific Prime Office Rental Index 3Q17.
Kuala Lumpur city centre's prime office rents have decreased 0.4% q-o-q in 3Q17.
"As a growing number of new office space comes into completion amidst the weaker occupier demand, overall rents and occupancy levels continued to be under pressure.
"In this tenant-led market, landlords continue to be flexible as they strive to maintain and improve the occupancies of their buildings," said Knight Frank head of research for Asia Pacific Nicholas Holt.
However, the consultancy also noted that Malaysia's Budget 2018 introduced "encouraging measures and incentives to various property sectors".
Overall, Knight Frank's Asia Pacific Prime Office Rental Index 3Q17 increased by 0.6% q-o-q and 0.8% y-o-y.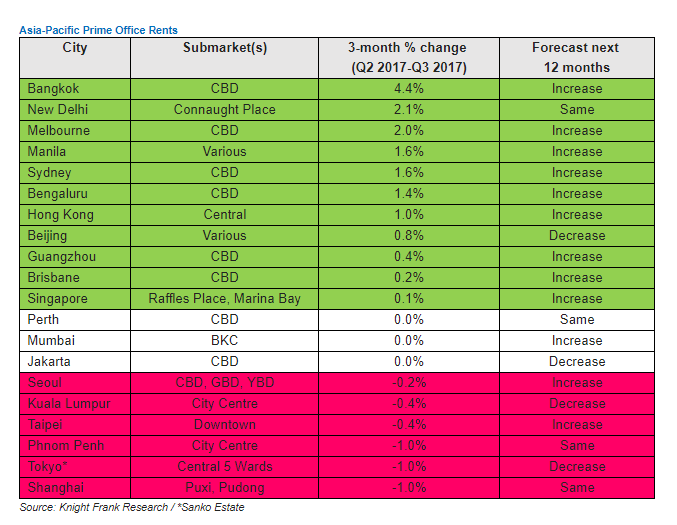 The increase in the index was the result of rising rents in 11 out of the 20 markets tracked over 3Q17, with rental declines experienced in six markets.
"Amidst growing market confidence and the impressive recovery of Asia's export markets so far in 2017, leasing momentum remains broadly robust across Asia-Pacific prime office markets," said Holt.
Bangkok was the strongest-performing Asian market in 3Q17, having achieved 4.4% q-o-q increase, higher than its 3.9% growth per annum.
Knight Frank expects this upward trend to continue for at least the next 24 months.
In Singapore, prime rents in The Lion City have increased for the first time since late-2014, despite vacancy rates continuing to rise above 15% on large incoming supply over the last two quarters.
Over the next 12 months, Knight Frank expects rents in 16 out of the 20 tracked cities to either remain stable or increase, up from 15 in its previous forecast.