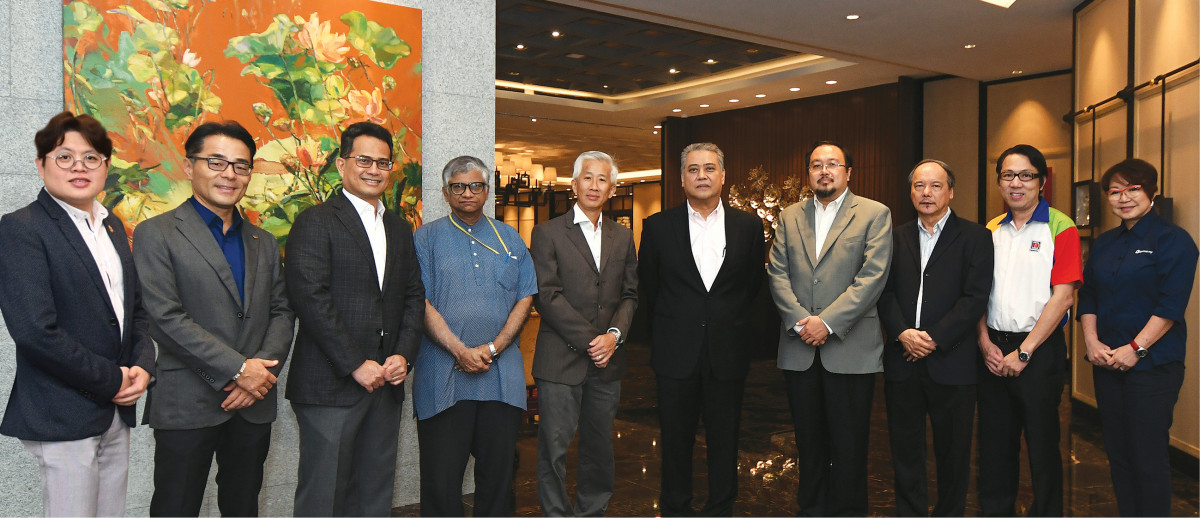 PETALING JAYA (Jan 26): EdgeProp Malaysia's Best Managed Property Awards, which aims to raise the bar on property management practices in the country, is back with two new categories this year.
Organised by EdgeProp.my, the awards' partners are Nippon Paint Malaysia and Panasonic Malaysia, and also supported by the Malaysian Institute of Professional Property Managers (MIPPM), the Malaysian REIT Managers Association (MRMA), the Building Managers Association of Malaysia (BMAM), the Real Estate and Housing Developers' Association Malaysia (Rehda), Architect Centre, the Institute of Landscape Architects Malaysia (ILAM) and the Singapore Association of Property and Facility Managers (APFM). A handshake ceremony with partners and supporters was held on Jan 24.
The call for entries, which ran for over a month, closed on Jan 22. The results will be made known at an awards ceremony in May.
The awards, which made its debut last year, has been made even more comprehensive with the introduction of two new categories — the EdgeProp Malaysia's Responsible Developer: Building Sustainable Development Award 2018 and the EdgeProp-ILAM Malaysia's Sustainable Landscape Award 2018.
"The new categories are aimed at boosting our bid to benchmark top-of-class managed real estate in Malaysia — an attribute that would certainly help put Malaysia on the global map as a preferred property investment and live-work destination," said EdgeProp.my managing director and editor-in-chief Au Foong Yee.
"It is through this awards that EdgeProp.my aspires to create awareness and drive home the message of responsible building and the need for top-in-class management practices in Malaysia," she added.
Entries are open to all strata and non-strata buildings managed in-house or by any property manager. The main awards cover residential, office, mixed development, specialised and retail segments in two divisions based on the age of the building — less than 10 years and more than 10 years.
Rehda president Datuk Seri FD Iskandar Mohamed Mansor said EdgeProp Malaysia's Best Managed Property Awards is something that will add value to the reputation of developers of winning projects. It will also help educate the general public about strata living.
"The buildings in Malaysia — especially in major cities such as Kuala Lumpur — are not only physically astute but their design and innovativeness have also captured the eyes of the world.
"But when it comes to maintaining [the buildings], we can see that only a small fraction of them are well maintained, so this is something we need to educate our buyers or tenants — to be proud of their workspace, office space, retail space and others.
"I would like to congratulate the EdgeProp.my team for initiating this awards. With this awards, I hope more people and corporations will pay more attention to the maintenance and management of properties throughout Malaysia," he said.
Raising professionalism
Meanwhile, MIPPM president Sarkunan Subramaniam said the awards highlight the importance of good property management and how it can enhance values and yields.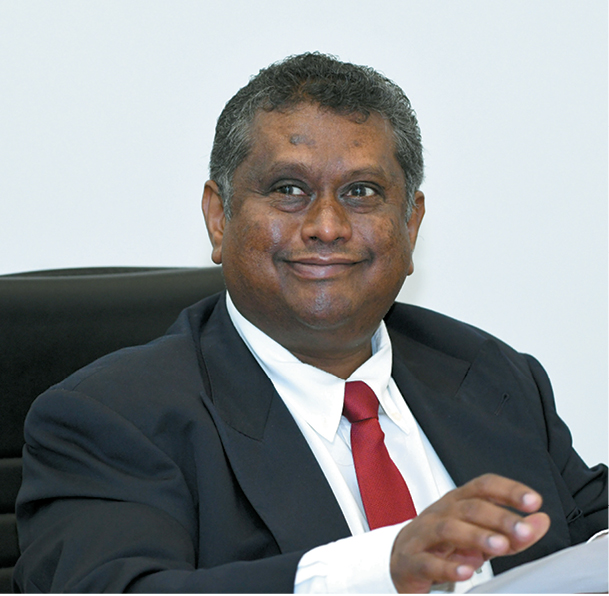 "In fact, I've spoken to property management teams — they say getting awards like this helps to enhance the yields and values of our buildings further," he said.
According to MRMA chairman Datuk Jeffrey Ng, the areas for improvement in the property management industry should be viewed from the demand and supply perspective.
"From the supply perspective, there is an urgent need to improve the level of competency in the property management profession, especially in closing the gap between the leading and smaller property management firms.
"On the other hand, there is a need to continue educating building owners, especially stratified property owners, on the importance of engaging professional property managers to ensure that the properties are optimally managed and maintained. In this regard, the awards are timely in achieving these objectives," he said.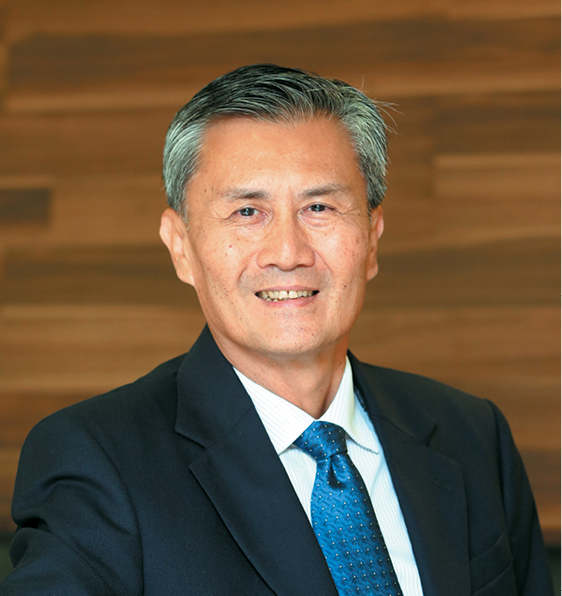 BMAM president Tan Sri Eddy Chen concurs, noting that priority has to be given to training and raising awareness about good building management practices among stakeholders.
"Hence, the awards act as a measuring tool to complement real estate that is managed with excellence, so as to stimulate a continual improvement of the industry," he said.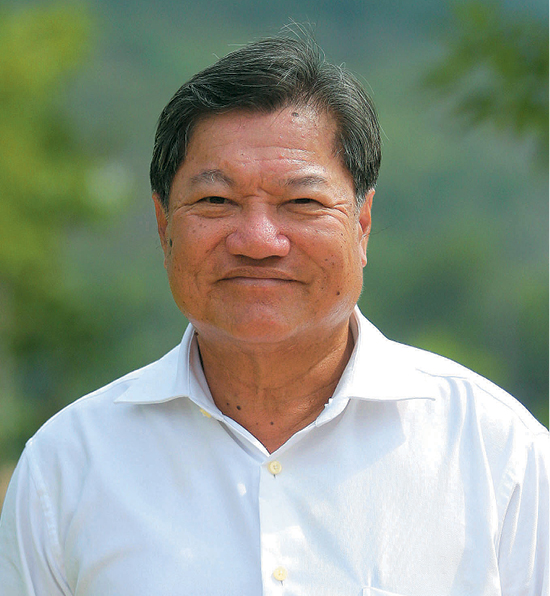 APFM president Dr Lim Lan Yuan also agreed that the priority is to train a qualified and competent pool of managers, particularly those who can utilise technology to facilitate management.
"The inaugural awards last year was a success. The awards this year will further promote interest in and awareness of keeping buildings and developments well maintained and managed," he added.
A partner of the awards, Nippon Paint Malaysia managing director Yaw Seng Heng highlighted that the property management industry functions to create better living conditions, enhance the value of properties and generate a positive image of the neighbourhood and even the country.
"As such, we believe that the property management industry needs to increase the level of professionalism in property management, brushing up their skills and knowledge to match the speed of technology and policy, and at the same time educating and raising public awareness on the importance of property management," he said.
Architect Centre accredited architect and trainer Anthony Lee Tee noted that while most of the awards recognise the design, innovation and "wow" factors of properties, EdgeProp Malaysia's Best Managed Property Awards recognises "what happens thereafter" and creates awareness of the importance of good management and maintenance — so that properties remain safe and sound.
New awards
One of the two new awards, EdgeProp Malaysia's Responsible Developer: Building Sustainable Development Award 2018, aims to recognise developers which are committed to building developments that are designed and built for best-in-class property management.
"It may not be obvious to many but, ultimately, it is the developer which decides whether or not a building is designed for sustainable upkeep and management," said Au.
Panasonic Malaysia managing director Cheng Chee Chung said the new award is highly significant as property developers could spearhead sustainability and those which are committed to it should be further encouraged and recognised.
Another new award, EdgeProp-ILAM Malaysia's Sustainable Landscape Award 2018, recognises projects or spaces that are designed, built and maintained for sustainability.
This award is important to ensure that the best quality and sustainable management is being engaged in all the management of the property, including its landscaped areas, said ILAM president Osman Mohd Tahir.
"As the country gears towards becoming a developed and high-income nation, a lot of efforts are underway to ensure that Malaysia becomes one of the most liveable countries.
"It is high time that our properties and surrounding landscaped areas are managed in the best possible manner to ensure the quality of life and well-being of the people. Efforts towards this by the industries need to be recognised accordingly. Hence, this award is timely in recognising their efforts," he added.
This story first appeared in EdgeProp.my pullout on Jan 26, 2018. Download EdgeProp.my pullout here for free.