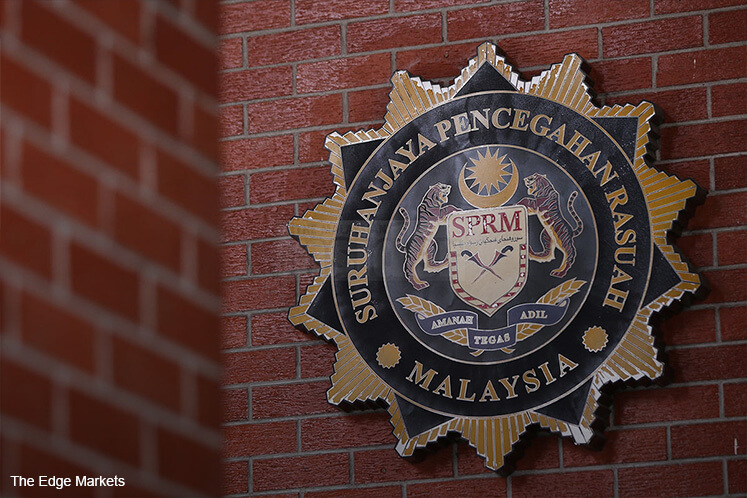 PUTRAJAYA (Feb 10): The remand for three persons to assist in a probe involving landscape maintenance work worth RM44 million has been extended for four days until Feb 14.
The three are a UEM Sunrise deputy general manager and two contractors, aged 44, 51 and 62 years respectively.
Bernama reported that Magistrate Izzatul Nawarrah Idrus issued the order to extend the remand on the three after an application by the Malaysian Anti-Corruption Commission (MACC) at the Magistrate's Court here today.
The three individuals were held by the graft busters on Monday and had a five-day remand slapped on them the next day.
Four others who were remanded on the same day this week (Tuesday) were released on bail today.
They are a 55-year-old project director, a 34-year-old female assistant of the deputy general manager and two contractors, aged 44 and 47, reported Bernama.
Initial investigations by MACC have revealed that the deputy general manager and the project director had allegedly awarded a landscaping project worth RM44 million to eight companies, reported The Star Online earlier this week.
They allegedly solicited for bribes to ensure the contractors would receive full payment for monthly claims.
Bernama, citing a source, said suspicious monies amounting to over RM2.4 million were deposited into a bank account under the deputy general manager and his wife from the eight contracting companies via four proxies.
The MACC had frozen 15 accounts belonging to the deputy general manager and the contracting companies in connection with the case, reported Bernama.