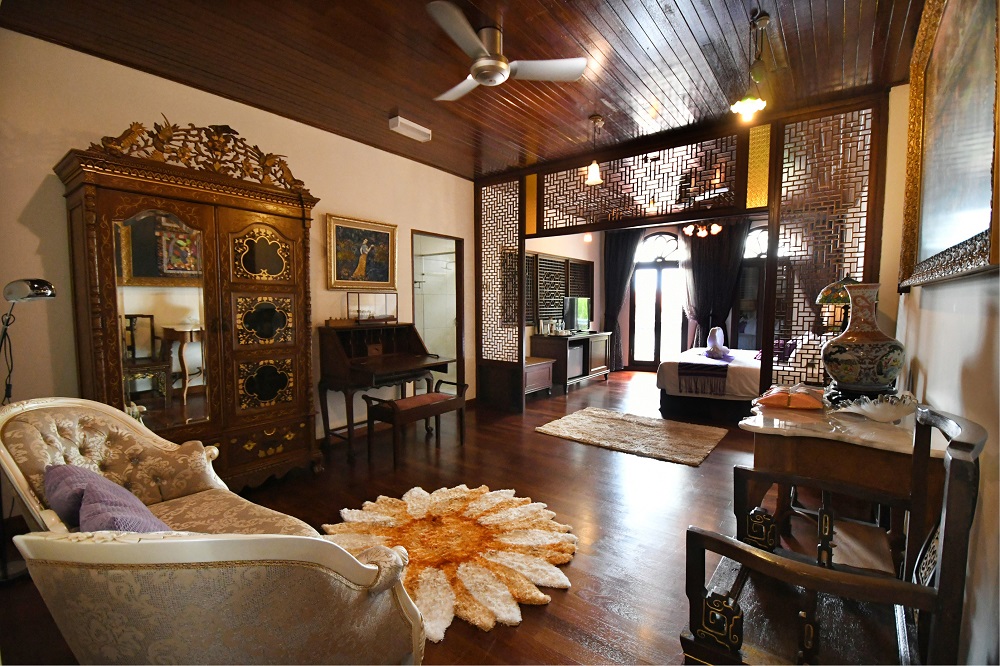 To step into 5 Heeren is to enter a different world. Located in Jalan Tun Tan Cheng Lock (previously known as Heeren Street), the 3-storey 5 Heeren Museum Residence Hotel opened in March 2017, boasting 10 rooms and oodles of charm.
The name of the hotel provides the first clue to the distinct character of this exquisite accommodation set in the heart of Melaka's Unesco World Heritage site. 5 Heeren doubles up as a luxurious boutique hotel and a living tribute to the Peranakan culture, with almost everything from floor tiles, wooden fittings, lamps and other decor items being made up of valuable antiques, most of which used to inhabit the homes of Peranakan families back in the day.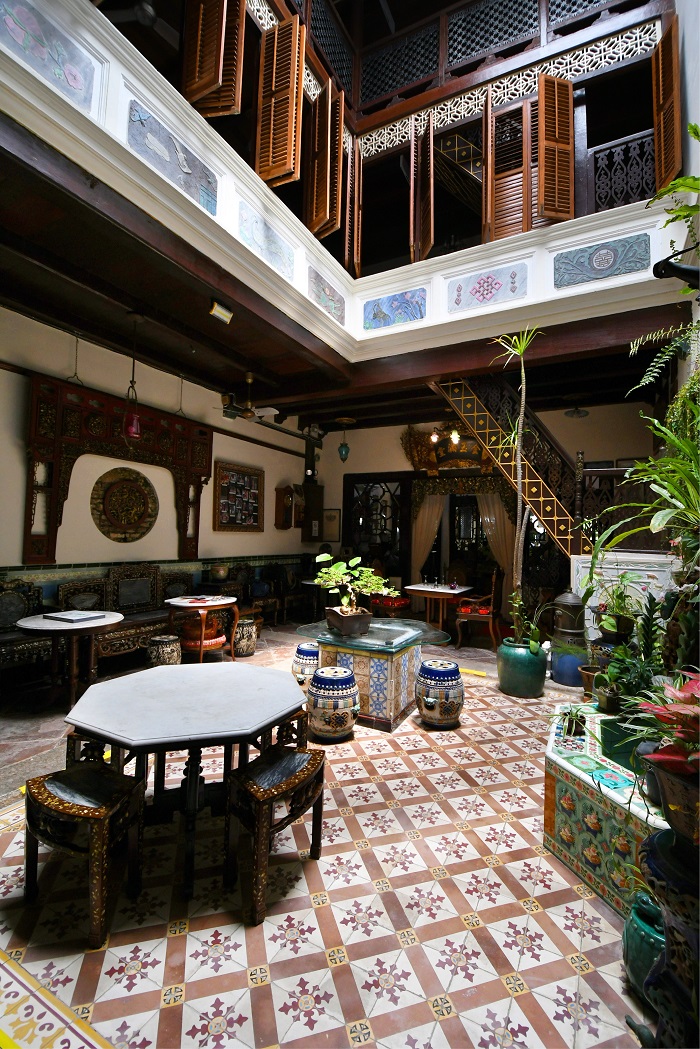 Spanning 20 long years, the process of accumulating these gorgeous antique decor items and furniture was a genuine labour of love for owner Kamiila Tan, who was drawn to the Peranakan culture even before she married into a Straits-Chinese Peranakan family.
"Mum has a keen eye for these antiques and is a serial collector. Besides buying from other collectors, traders and from her trips abroad, she would visit old houses that were undergoing refurbishment to purchase and salvage any old item to add to her growing collection," reveals Kamiila's daughter Elvina Khoo, who helps manage the hotel.
However, it was close family friend Somi Goh, now general manager of 5 Heeren, who first mooted the idea of using Tan's extensive collection to embellish a period boutique hotel. "As Kamiila was showing me her antiques, I could visualise all these pieces within the setting of a Peranakan home from Melaka's colonial era," states Goh.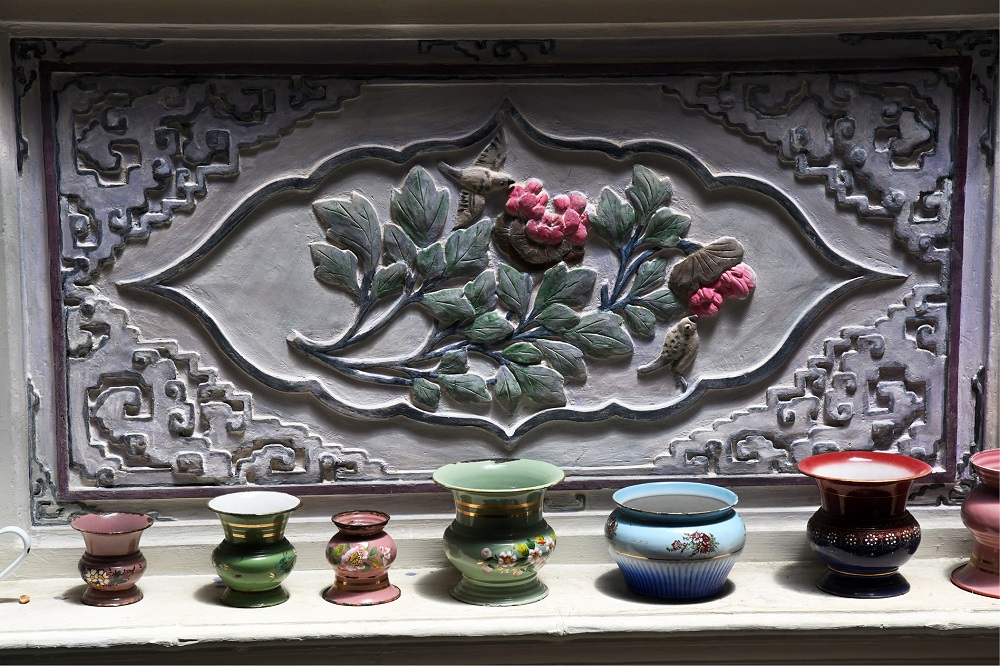 Fate then lent a helping hand, for while ruminating on Goh's suggestion, Tan stumbled upon the unoccupied property on Jalan Tun Tan Cheng Lock. "The building was in a deplorable condition. The previous owners, who had inherited the property, had no idea what to do with it and that's why they sold it to us," explains Goh, who also played an instrumental role in the complete reconstruction and refurbishment of 5 Heeren.
The former shophouse, which is more than 100 years old, is located on a street that originally accommodated the upper crust of the Peranakan society. Staying true to its historical roots, the new owner has restored the building to mirror the typical Straits eclectic architectural style adopted by affluent Peranakan families during the colonial period.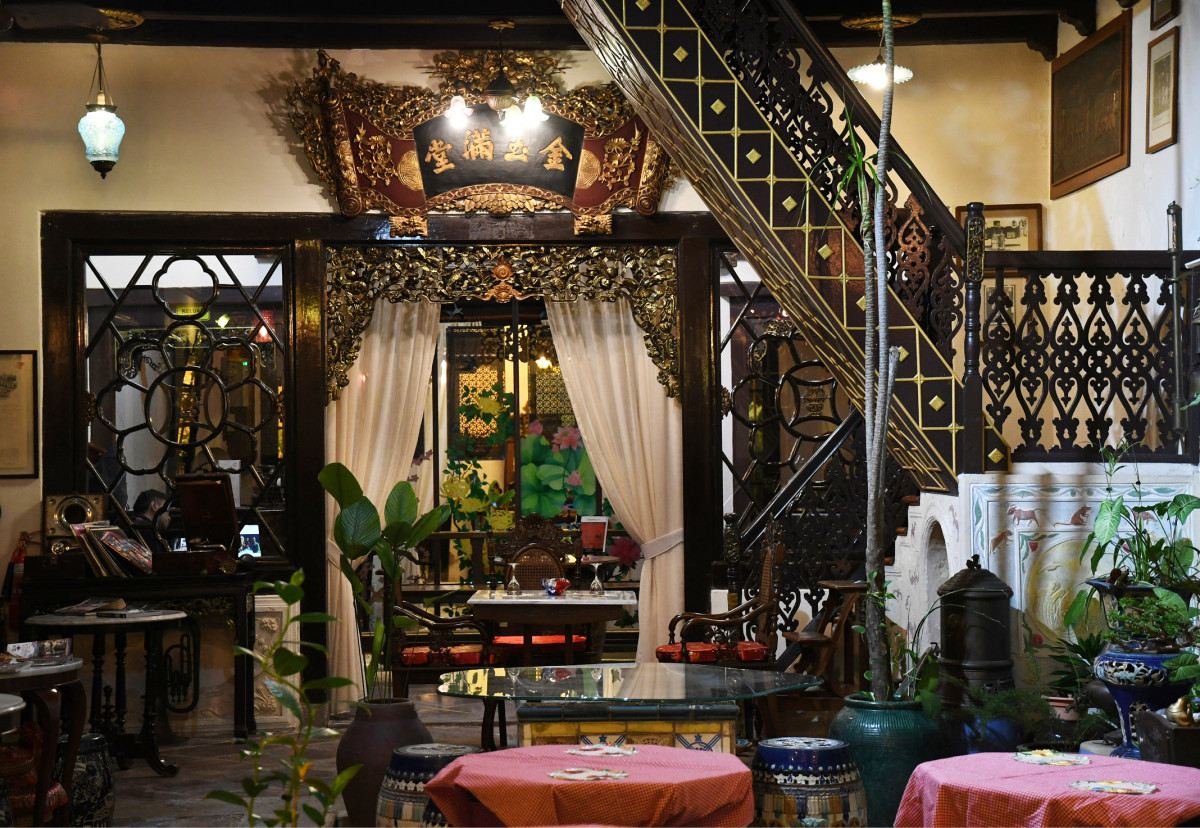 Whilst the hotel's interior is tastefully appointed throughout, some of the spaces are particularly remarkable for boasting stunning examples of Baba Nyonya antiques such as the romantic Victorian four-poster beds, complete with delicate lace drapes, elaborate Chinese "opium beds", ornate mother-of-pearl furniture, and a very rare set of intricately carved and gilded Peranakan bridal furniture.
Another highlight in the hotel's decorative repertoire is the expansive use of vintage majolica tiles. Tan's partiality towards these colourful patterned squares has seen her amass an extensive collection of rare and unique pieces. Featuring in the flooring, on the walls and as focal elements in various nooks and crannies, these ornamental pieces offer a vital burst of colour to offset the burnished sheen of the wooden finishes.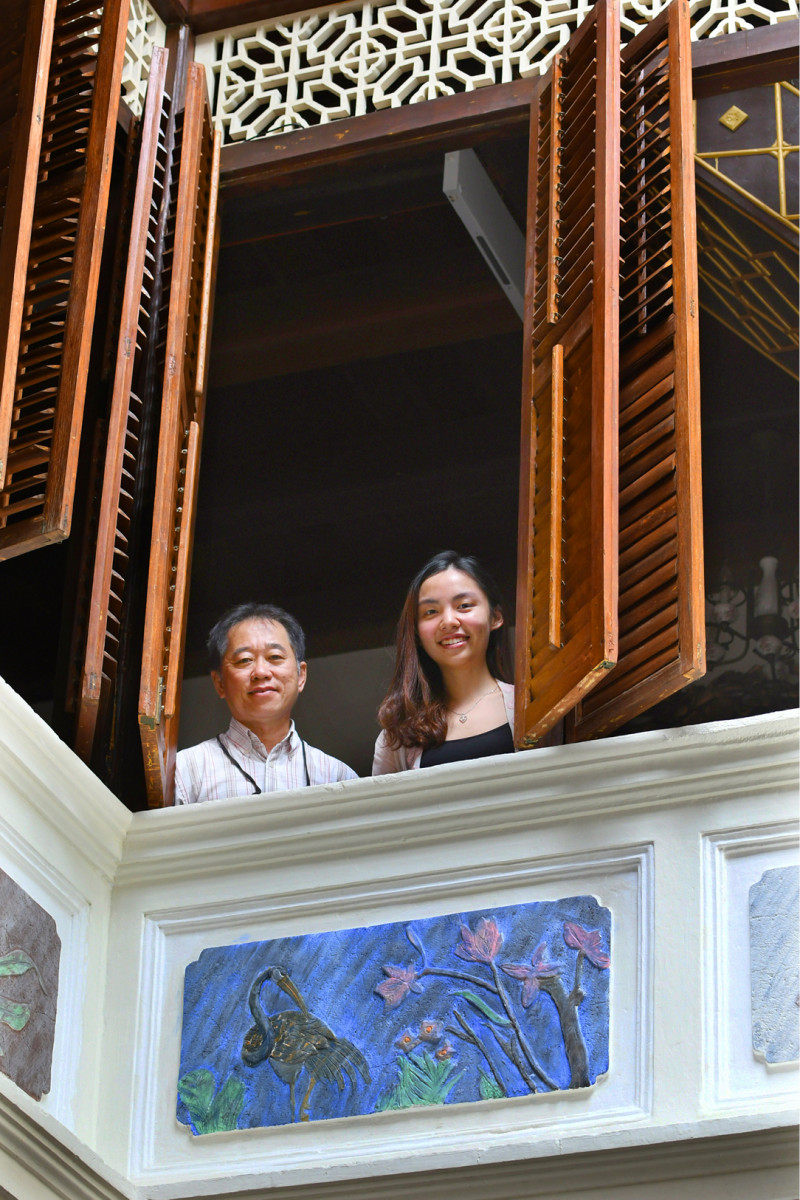 "Some of these tiles are priceless," says Khoo, as she points to the Japanese tiles embossed with peach motifs that decorate the base of the central courtyard fountain. "Despite having no experience in construction, interior design or graphic design, Mum was very involved in the restoration process. For instance, she personally selected and determined all the tile arrangements and combinations."
It took Tan and Goh seven years to restore and inject new life into this grand old home which represents far more than just a platform to showcase the owner's antiques. Instead, they created a heritage concept hotel where guests are invited not only to admire, but also to actually live with and among valuable decor and furniture items just as the affluent and refined Peranakan families of the past had done so many years ago.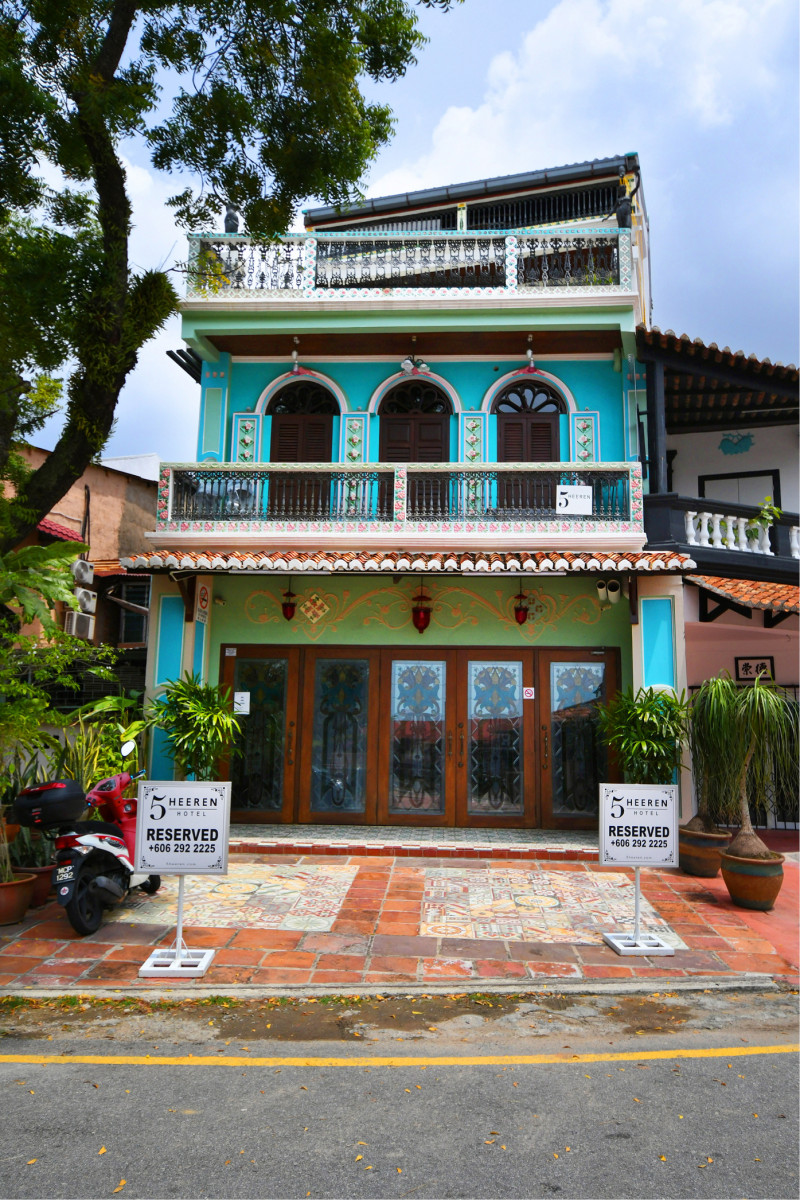 With its rich assortment of artefacts and objets d'art, this beautifully appointed boutique hotel exudes class and successfully transports its guests into a different era. In doing so, 5 Heeren transcends its role as a hotel while casting a delightful spell on guests who get to experience the very essence of living in an authentic Peranakan home from Melaka's colonial past.
5 Heeren Museum Residence Hotel:
5, Jalan Tun Tan Cheng Lock, Melaka
Contact: (012) 639 0512 / (011) 2627 8772 / www.5heeren.com
This story first appeared in EdgeProp.my live! magazine. Download a FREE copy of live! magazine here.